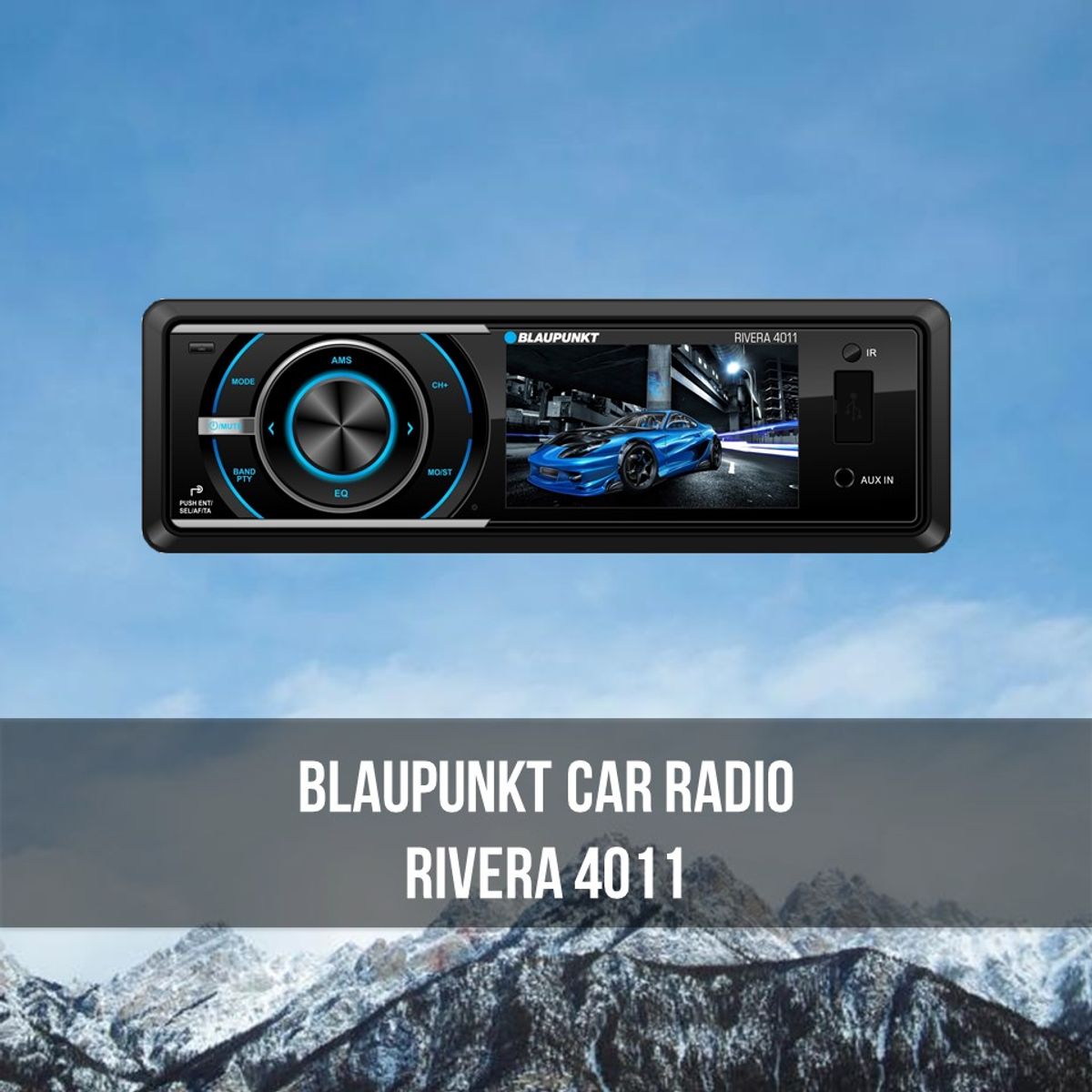 Blaupunkt Rivera 4011 is entertaining
Blaupunkt created Rivera 4011 to fulfil the requirement of LCD screen and flat display key to create a simple design for user's beneficial interaction. With blue LED backlight, it blends perfectly during the day and bedazzles during the night.
Display
Blaupunkt Rivera 4011 is designed to have 3" LCD colour display that on a detachable panel, being convenient in the most modest way. The screen exhibits videos with screen resolution of 720 x 480. The radio comprises of display key with blue LED backlight and responds with simplest touch from the user.
Tuner
Rivera 4011 can be used by anyone with different language understanding and background, not necessarily English, as it had Multilanguage menu with AM/FM Radio and Radio Data System (RDS). The radio can hold up to 30 Preset Stations, allowing a wide range of stations to store for the user.
Media Playback
There is front AUX input in Rivera 4011 whereby the user can establish a simple connection through this input to allow the radio to play songs from the mobile device. With USB port located on the radio, users can view movies, videos and play songs. As for discs, Rivera can play CD/DVD with title direct search such as chapter search and title search.
Audio
Rivera 4011 has built-in amplifier that is incorporated onto the radio to amplify the signal and boost the sound system. There is also composite A/V Input for front and rear in the radio. Rivera 4011 has auto equalizer that adapts and enhances featured songs to optimum entertainment.
Rivera 4011 is the perfect car radio for audio and video streaming and its design enhances its quality as a car radio and optimizes its ability to output ultimate music experience.