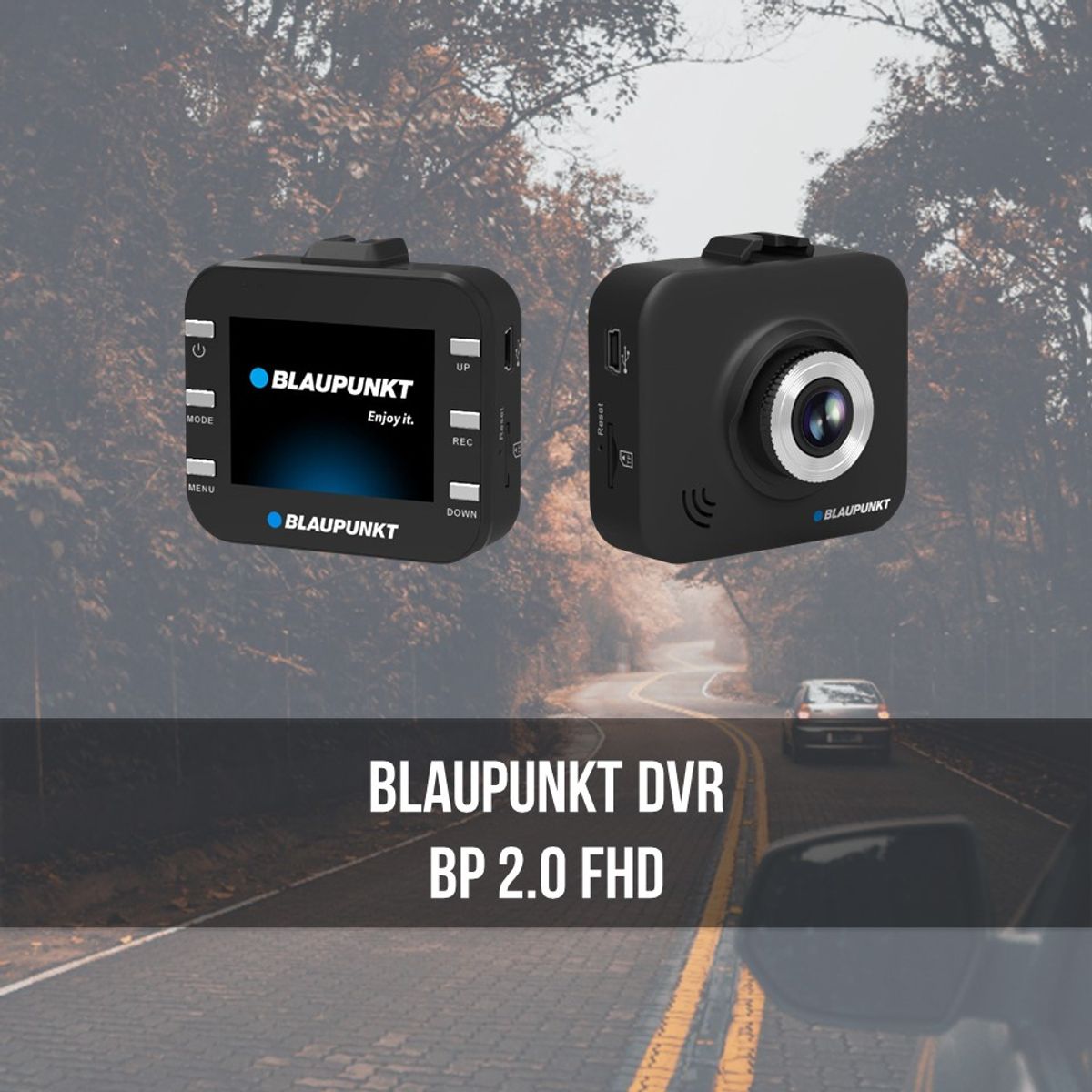 Blaupunkt DVR digital video recorder BP 2.0, an extra eye on the road

Having a dashcam in the car is crucial these days as the hit-and-run cases and car crash scams are on the rise. What makes a good dashcam is the resolution of the video captured and the space that the device takes up. But Blaupunkt Digital Video Recorder BP 2.0 does not lack in anything, in fact, the BP 2.0 has 120°degree ultra-wide viewing angle in full HD 1080 P.
Small in Size
Blaupunkt DVR BP 2.0 is small in size that weighs about 50g and it appears to be very compact, in terms of features and functions. The dashcam is designed to have 2.0" colour display to help users to not only record incidents and scenery but also to not appear as a distraction. Users can comfortably drive the car and not worry about a device that records everything. The dashcam has USB 2.0 output and USB 5V 1000mA power port with battery capacity of 300 mAH.
Convenient Recording
The BP 2.0 comprises of loop recording where the user can set the looping to different range of time from 30 seconds, one minute and two minutes. The dashcam records at frames 25fps under 1080P, 30fps under 720P / 1480P.
Easy Image Capturing
BP 2.0 does not only records video, but also captures images with a click of a button from the panel. This could be a great opportunity to take pictures of beautiful sceneries. The dashcam supports image in JPG format with image resolution of 2M,10M, 8M, 5M, 3M, 2MHD, VGA and 1.3 M.
Built-In Features
G-sensor is present in the BP 2.0 is one of the built-in features to help secure that particular recording when impact or collision is picked up, even if someone rocks the vehicle. G-sensor is beneficial due to its ability to lock a particular recording file that helps in preventing from being overwritten.
Motion detection is a built-in feature as well, whereby it is used or activated when the car is parked. Motion detection picks up movements within the designated range. It acts by immediately power on and record the current video for a certain period of seconds.
The digital video recorder BP 2.0 comprises of built-in microphone and speaker as well. With these two features, audio recording is made possible. If video is not enough for proof, audio can play a significant part as well.
Blaupunkt has specially designed the BP 2.0 through German engineering to fit perfectly as "Plug and Play" dashcam into the cars for easy installation. The crafted design is done to perfection in order to succeed the function of dashcam and more.