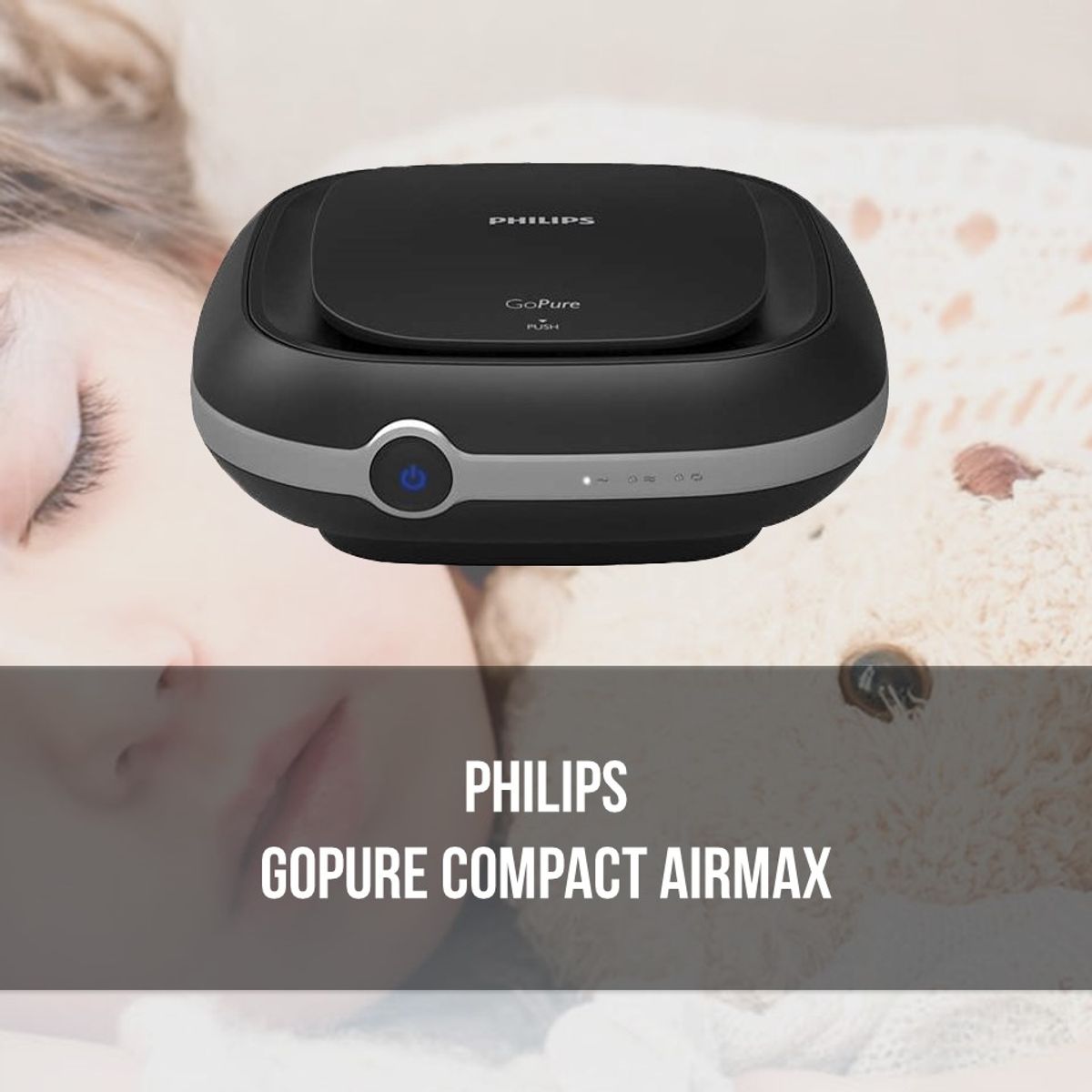 Philips GoPure Compact 100 Airmax

Philips GoPure Compact 100 Airmax takes only about 13 minutes to completely clean the air inside of any car, leaving fresh and clean air.
Air pollutions is on the rise and staying in confined spaces such as cars for a long time has its own hazardous effects. For instance, the air swirling around inside of the car has more bacteria and gases than when in compared with the air outside the car.
With moist and dark environment car interior, spreading of viruses and bacteria are unpredictable but with Philips GoPure Compact 100 Airmax, there is no need to worry no more.
It takes about approximately thirteen minutes for the Philips GoPure Compact Airmax to completely clean up the air inside the car.
Three stages of filtration
The GoPure has been tested for its tendency to clean up the air within a confined space and with the results of each experiment, the air filtration capacity has been successfully optimized by incorporating not one, but three filtration stages to produce the cleanliest air possible.
Pre-Filter
This is the first stage of filtration that specifies in eradicating certain components in the air inside of the car and the designation is to fully extract that particular particulates at optimum rate.
In this first stage of filtration, or known as pre-filter, the GoPure clears out large particles from the air such as human hair and animal furs, like from your pets without any residue.
HESA Filter
Once first stage is complete, the second stage of filtration takes into action. This stage is known as the HESA filter whereby the scope of filtration differs from the first stage.
HESA filter neutralizes unhealthy gases inside the car. The neutralization of the gaseous chemicals takes place in order to remove whatever unnecessary in the car's air circulation that is hazardous. A few types of air that are most prominently found in the car are car exhaust fumes, carbon monoxide, nicotine, benzene, toluene, formaldehyde, industrial pollutants, chemicals emitted by plastic materials and finishes used in car interiors.
HEPA Filter
The third stages of filtering would be the most vital one as it removes what the first and second filtration are unable to remove. The high efficiency particulate filtration material removes 99.9% of harmful fine particles in the car's indoor environment.
HEPA Filter emphases on extermination of ultra-fine particles from air inside the car such as cigarette smoke, pollens, PM25, airborne bacteria and viruses.
As this being the last stage in cleaning up the air in a confined space, the quality of air inside of the car will be excellent. More importantly, safe for inhalation for kids and pets.