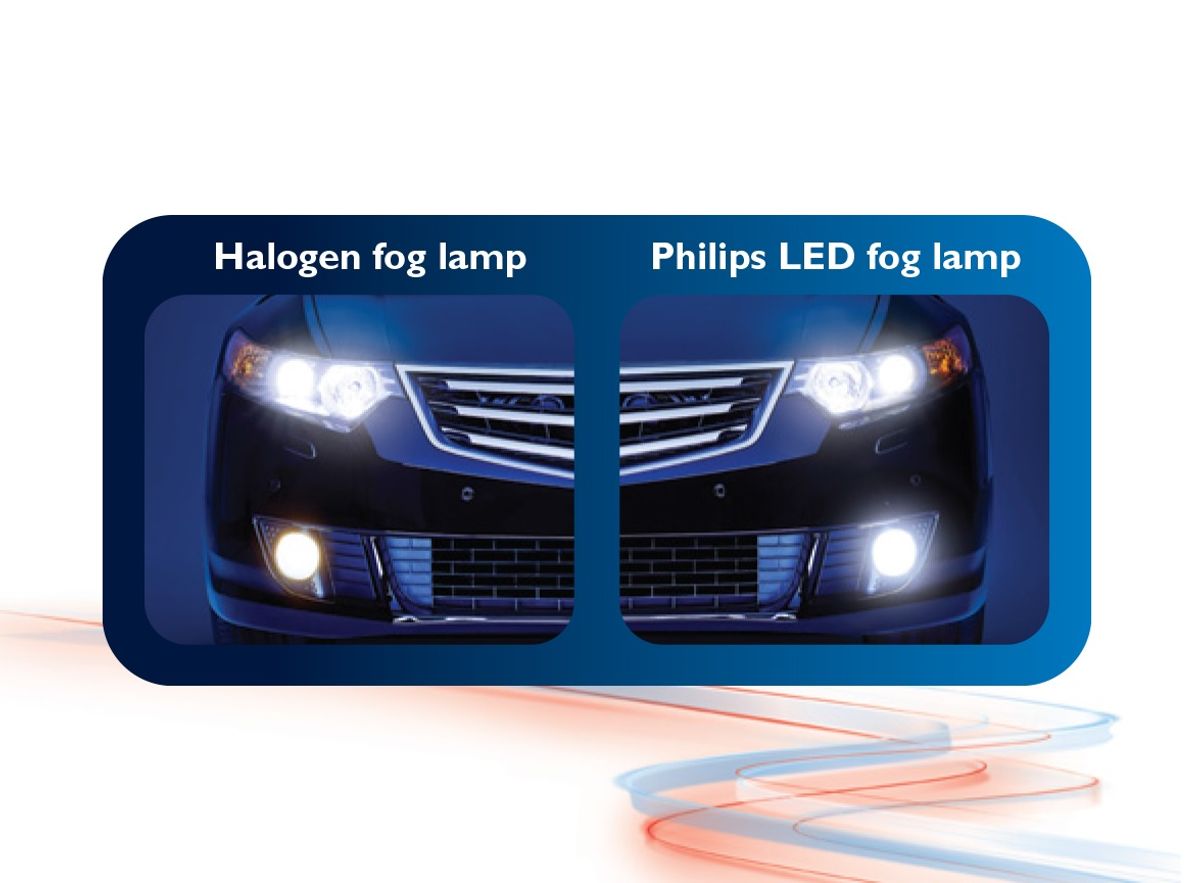 Xtreme Ultinon LED Fog H8/H11/H16
For maximum road safety and style
This Philips LED Fog replacement bulb offers the best light performance and unique light design for superior Safety & Style.
The plug & play LED bulb ensures a match with the latest lighting trends in automotive, without hindering other road users.
Maximum Style
High power bright white - Perfect Xenon & LED color match
Philips Bright White 6000K High Power LED provides the perfect color match with Xenon and LED headlights, and maximum visibility.
2400 lumen (2x1200 lumen halogen equivalent)
Maximum visibility with up to 45% more light on the road than standard halogen Fog lamp, and up to 7x times more light than common LED on the market.
Maximum Road Safety
Up to 45% more light on the road than halogen lamp :
| | |
| --- | --- |
| | Optimized optical design give high lighting efficiency, and more light on the road's areas that need high light intensity, equivalent to 2400 lumen halogen lamps (x2pcs). |
SafeBeam - Maximum light efficiency without glare to other road users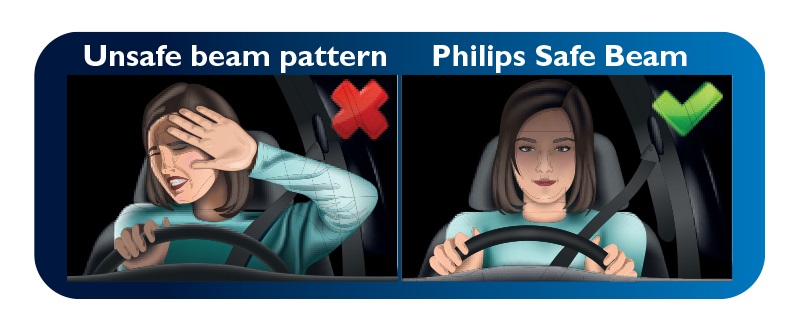 Philips patented SafeBeam light design brings maximum visibility with a beam pattern that does nto glare other road users.
SafeBeam light bulb design, is made of extremely compacted high power LEDs, accurately positioned to replicated the filament of a conventional halogen bulb. The high brightness light point with be efficiently distributed in the luminaire reflectors, where it will be collected and best projected on the road, maximizing the overall luminaire light output efficiency, and producing a beam pattern similar or better than halogen lamp equivalent.
Product Reliability
AirFlux optimal thermal design ensures constant cooling of the LED, to maintain highest light performance and long lifetime
12 years lifetime based on normal car usage of 20km/year. Long lifetime of LED, equivalent to 12 year of car life.
3 years warranty for replacement of failure bulb
Easy installation and fit >80% of car Fog luminaires using H16/H11/H8 halogen bulbs available in the market today.
In the world, 1 out of 3 cars is equipped with Philips lights. Philips is the supplier of choice of all major car manufacturers.