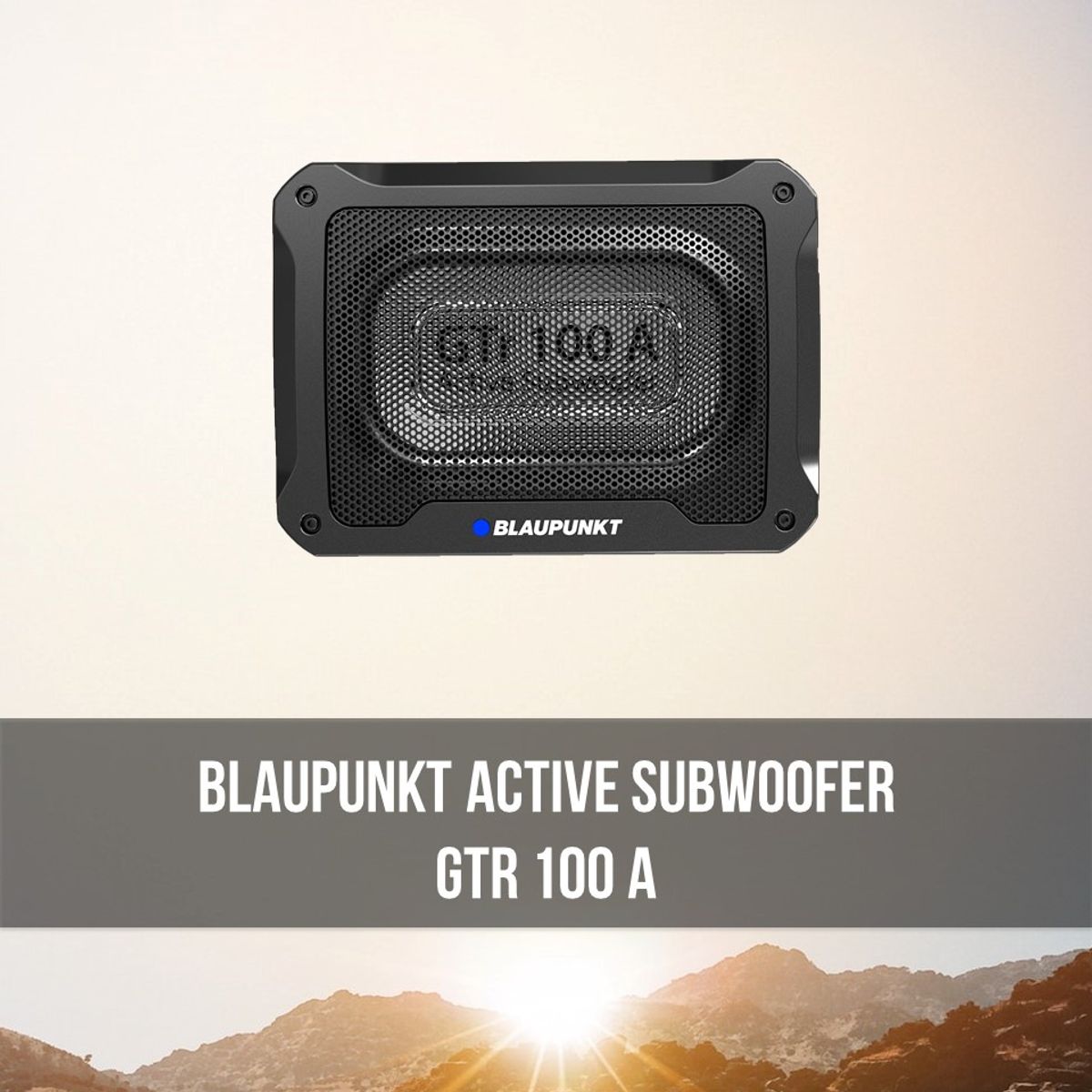 Blaupunkt Active Subwoofer GTr 100A

Blaupunkt has introduced German technology incorporated Active Subwoofer GTr 100 A for the betterment of in-car entertainment. The GTr 100 A can be directly connected to any mixing console without the additional requirement of an external amplifier.
Subwoofer
The GTr 100 A active subwoofer is precisely designed to deliver clean bass sound and at the same time having the capability to withstand air pressure and resist deformation. The device has maximum output power of 160W and weighs only 3.7KG, big enough to optimize its function and small enough to sit in restricted space.
Installing GTr 100 A offers easy installation that is compatible with any type of cars, encouraging car owners to get this affordable yet high quality device to accessorize the car.
The subwoofer is die-cast sealed and core composition is aluminium. The magnet type used in the subwoofer is Ferrite, which helps with reducing noise and get clear audio resonance.
Amplifier technology
With German expertise, Blaupunkt has rooted amplifier technology of Class AB into the subwoofer. In other words, there is no need of external amplifier to be connected with this active subwoofer to give the radio the ultimate sound output experience. The GTr 100 A is recognised for its high sensitivity speaker with measure 92 decibels.
The decibel over noise ratio is about 91dB where it is able to filter unwanted noise and output specified sound wave for better audibility.To get things much easier, The GTr 100 A comes has automated ON&OFF in terms of automatic room calibration at high level volume.
GTr 100 A brings out the best in your car radio for full in-car entertainment without a doubt.