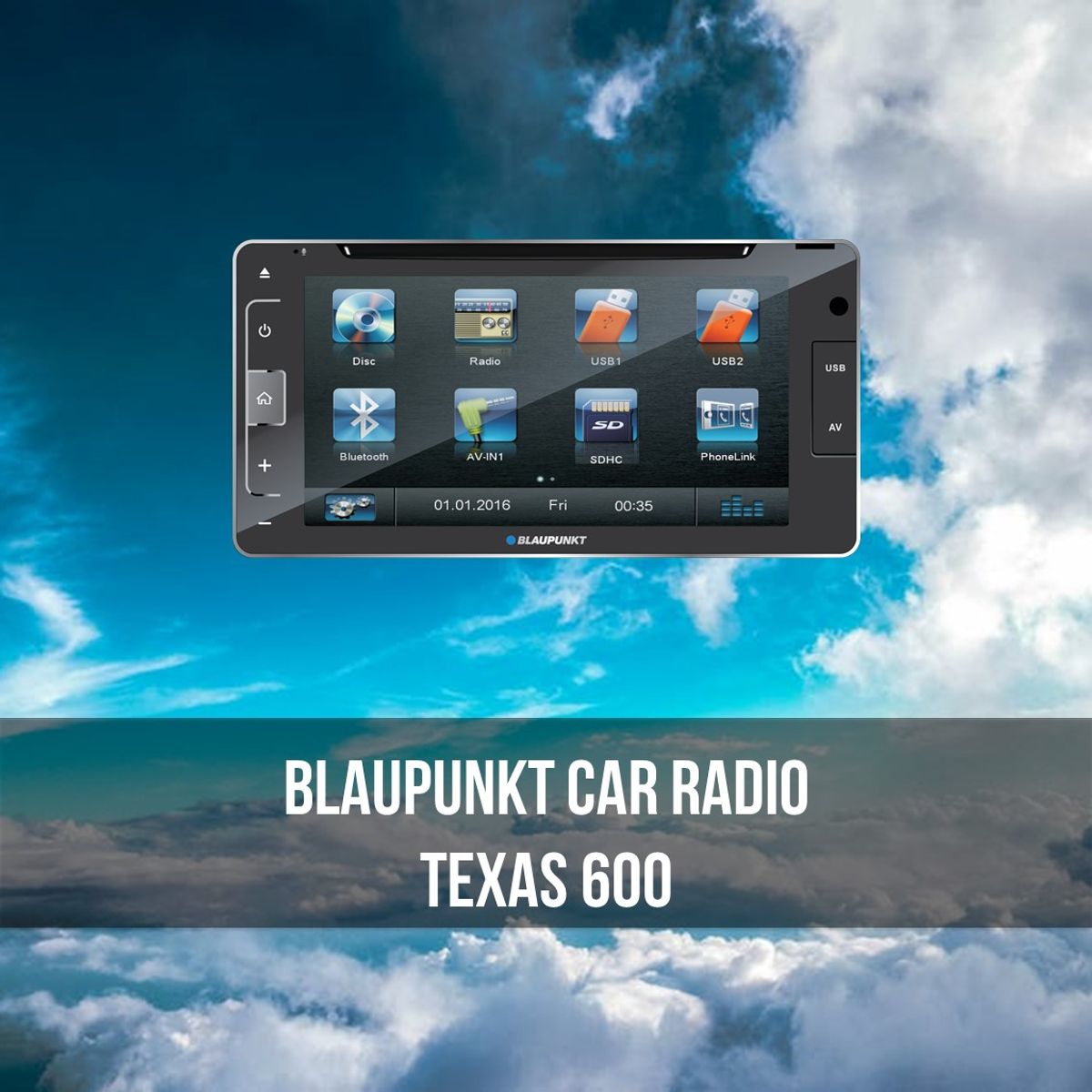 Benefits of Blaupunkt Texas 600
Blaupunkt Texas 600, is a German entertainment based equipment, made with highest quality preference to fit the user's need, is in fact a car radio with astonishing 6.7'' touch screen capacity and high resolution display. Being the cutting-edge car audio equipment, this car radio does not only entertain the user by broadcasting radios and music, but also aids the car user's safety, which is the main priority.
Blaupunkt Texas 600 comprises of SWC, steering wheel control, which is an interface built in the car radio itself and by getting it connected with the car's system, the users can take control the radio with a push of a button and still keep their hands on the wheel and eyes on the road. This specification will reduce the chances of major and minor car crash.
PhoneLink connection
PhoneLink, also known as syncing, a connection that is established via the USB cable which is interconnected between the mobile devices and Texas 600. With PhoneLink, the user can get access to photos, videos, and listen to music from their mobile playlist through Texas 600. The safety feature behind this wired connection is that whatever displayed on the mobile's screen will also be projected on the car radio's touch screen display. This will improve the sense of control over the two devices. Basically, it is like using the mobile device as a remote control for the radio. This feature is applicable for most compatible androids. As for iPhone, PhoneLink connection can be established but control can only be done from the device and not on the radio.
Bluetooth-mobile phone integration
This wireless connection helps the user to establish connectivity for audio broadcasting. The short-link connection is to exchange information from the device to the radio so that the user will be able to proceed with tasks such as accessing to phonebook that is up to 1000 entries, scrolling through missed call and dial lists and finally, audio streaming from MP3 to FLAC. The user does not have to look at their devices while driving, instead, they can just stream through Blaupunkt Texas 600 that simplifies the mobile's function in a simple form. The car radio can pair up to five devices. The Bluetooth supported by Texas 600 is 2.1 EDR.

Blaupunkt Texas 600 front and reverse cameras
Blaupunkt Texas 600 front and reverse cameras are for reverse and parking purposes. The frontal and reverse cameras projects images of the external surroundings of the car up to 180° with ease and gets activated for reverse gear and handbrake. It is optional to purchase the cameras but most users of Texas 600 own them and have them installed in their cars for better parking.