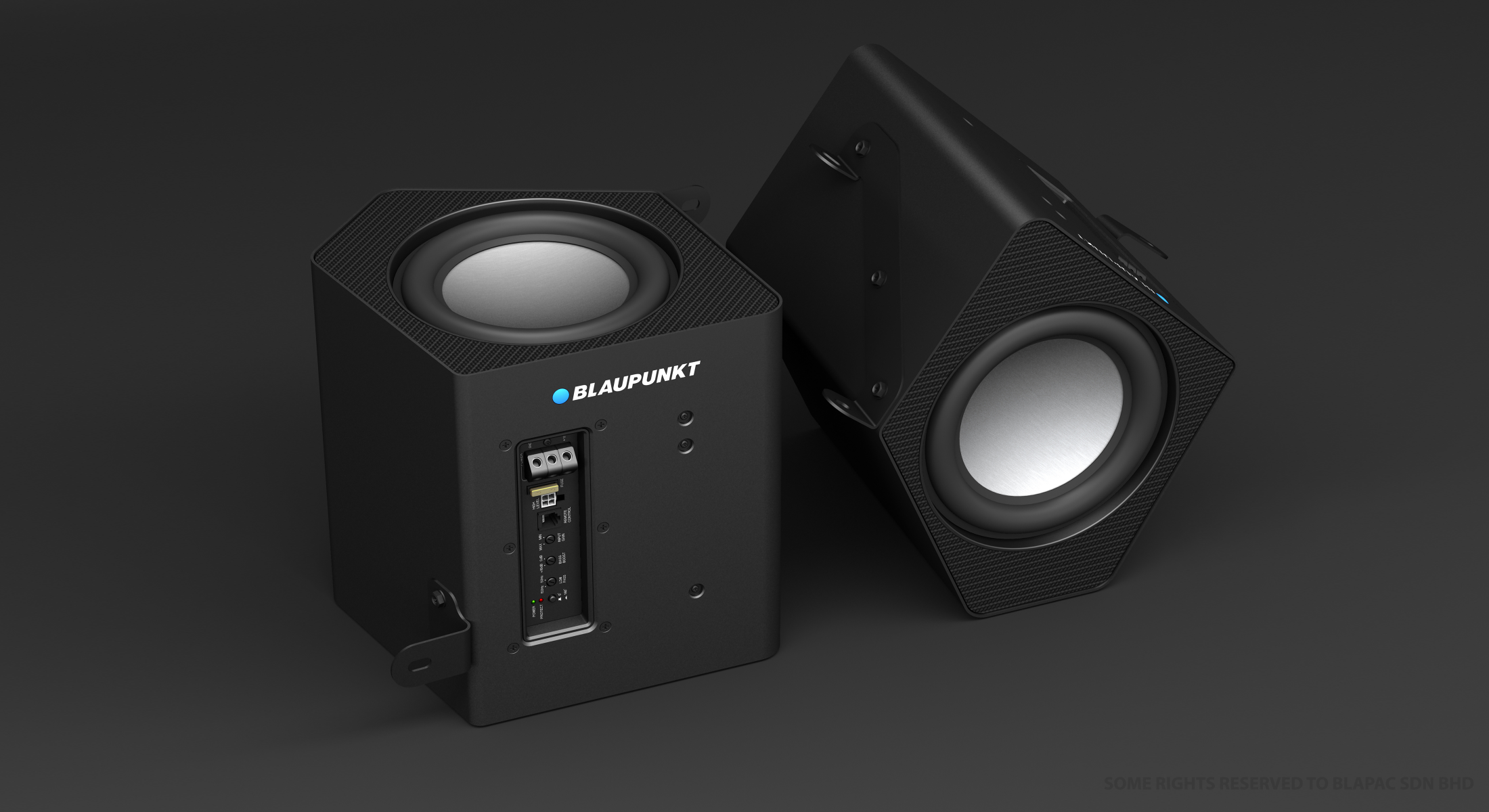 Upgrade For Tesla

Get the best out of the best. Blaupunkt Velocity Power Active Subwoofer XLf 200 ATS is a plug & play audio upgrade for Tesla 3 model only. It is an 8" speaker size that comes with a technology D amplifier that will give an additional boost to its sound. With the maximum output power of 380 watts, you will definitely feel the difference and excitement of it.












Max Output Power
Blaupunkt Active Subwoofer XLf 200 ATS delivers a maximum outpower of 380 watts. This level of power is able to create an intensifying environment whenever you are listening to your favorite songs. Exciting as it sounds, Blaupunkt ensures your listening experience is satisfied.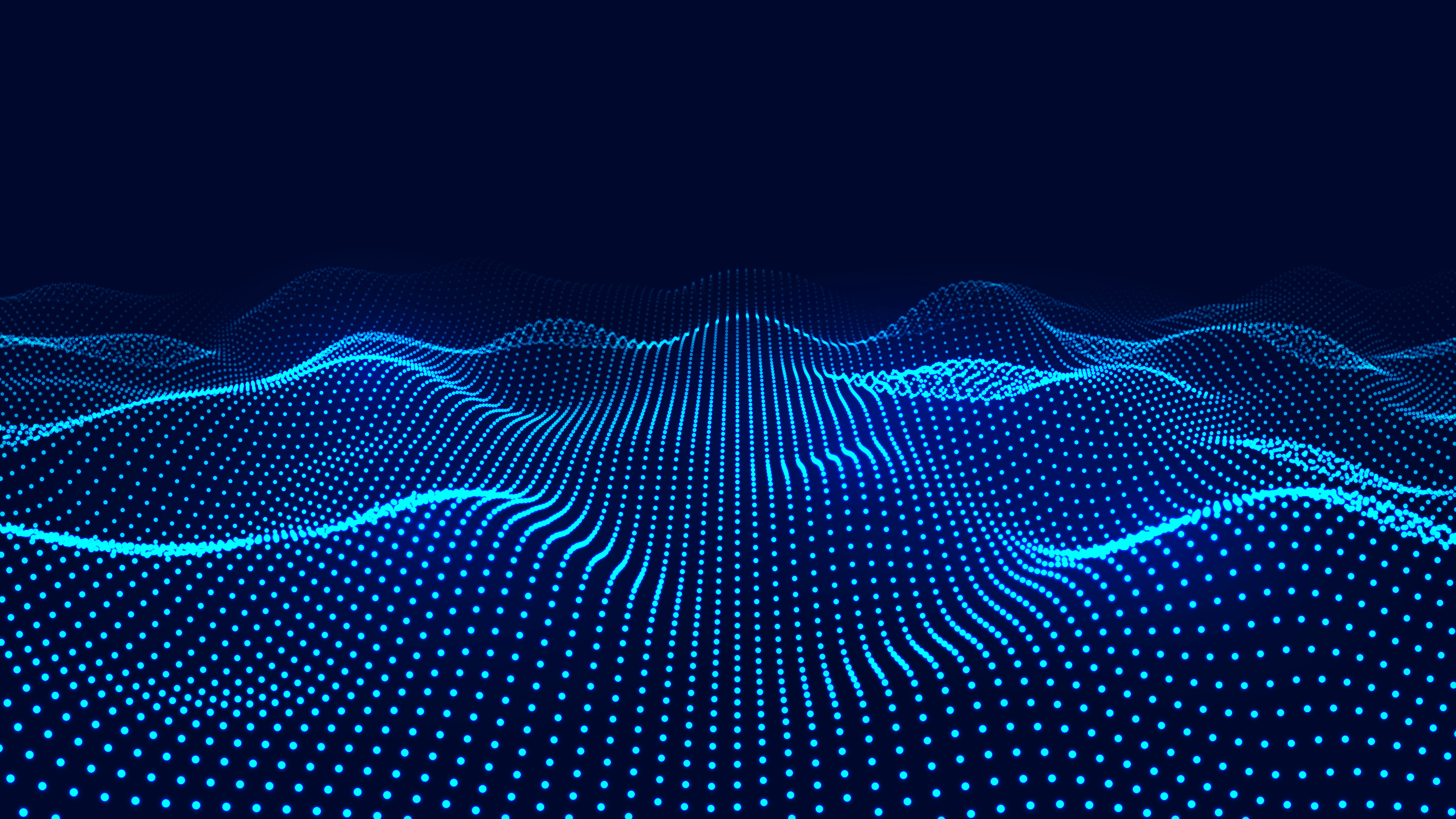 Class D Amplifier
XLf 200 ATS has a built-in class D amplifier that produces an output of 200 watts of RMS power. The built-in amplifier contributes to your listening experiences as it helps to boost the low-level audio signal and create powerful and better sound from your speakers as well.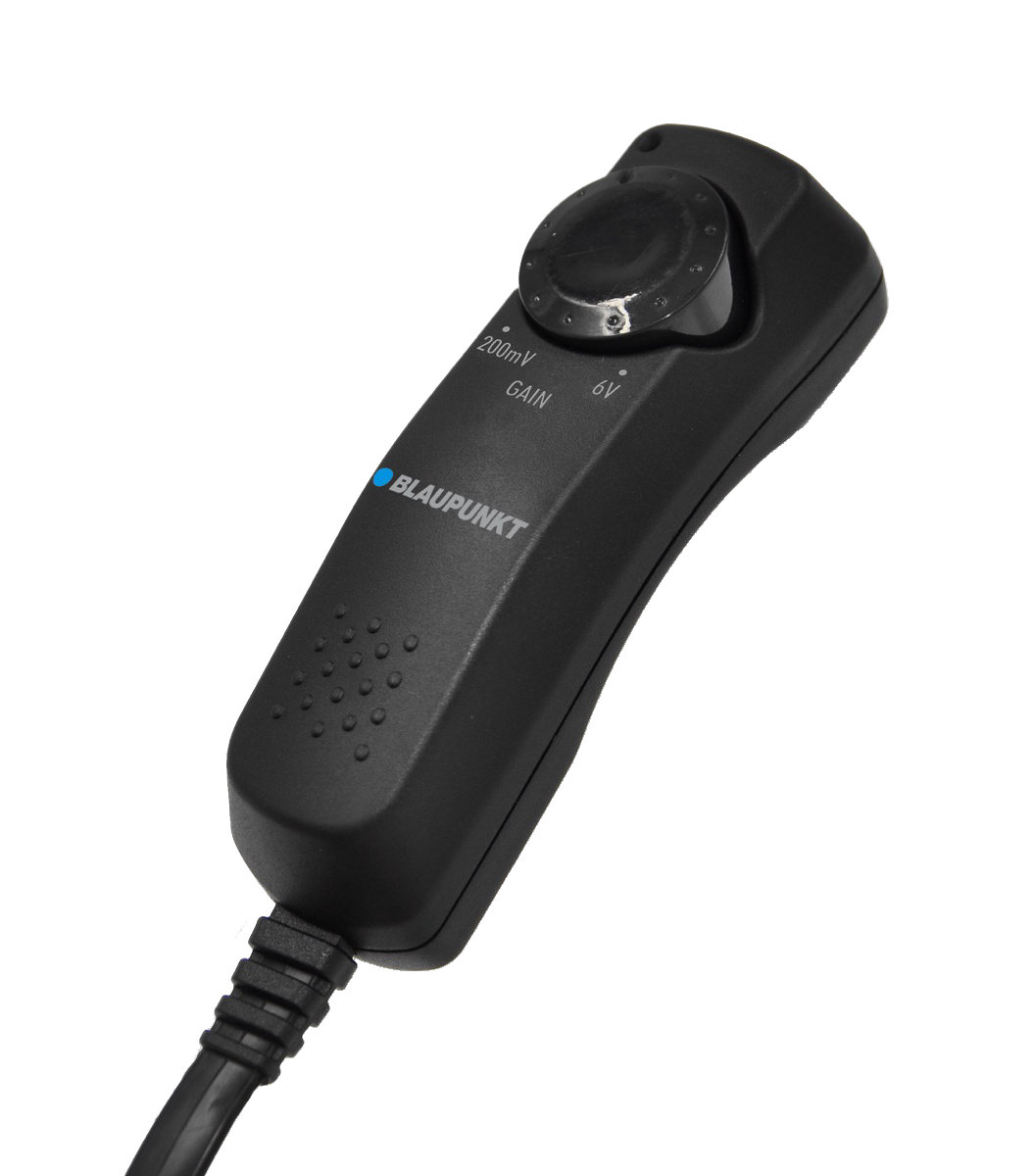 Remote Control
Adjust to the desired volume with the wired remote control provided with XLf 200 ATS. You can tune it to any volume you like, without worrying about the performance. Be it low or high volume, Blaupunkt Active Subwoofer XLf 200 ATS will make your boost the performance of your audio devices.


Easily Fitted
Not only it can deliver such impactful performance, but XLf 200 ATS is also able to be installed in different locations in the vehicle. One perfect spot is the car bonnet.
Wiring Diagram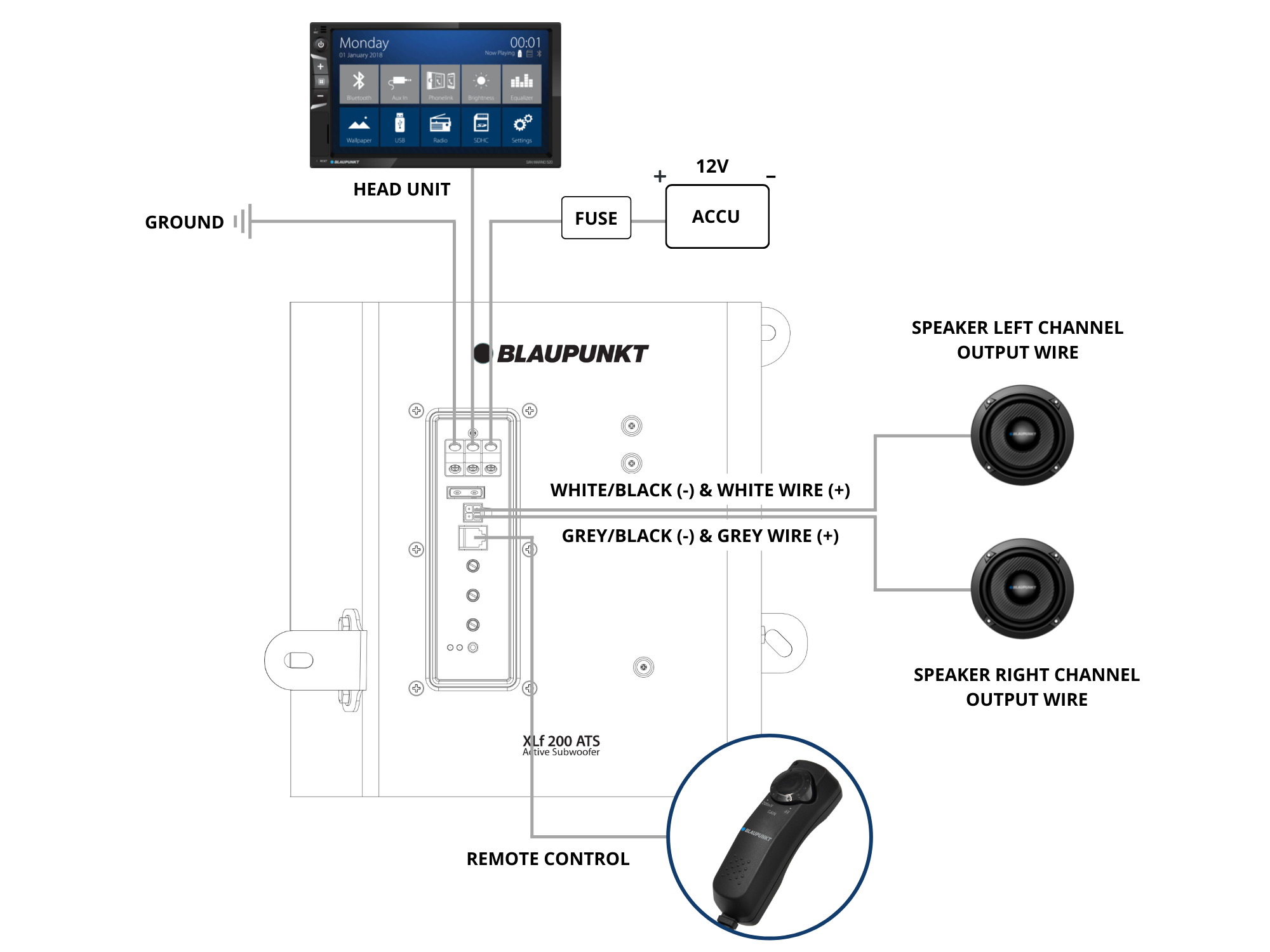 Specifications
Amplifier
Amplifier Technology : Class D




Normal Output Power (RMS) : 200W

Signal / Noise Ratio : 110dB

Frequency Response : 30Hz - 150Hz

Low Pass Filter (LPF) : 50Hz - 100 Hz

Voltage : 10-14.4V

Phase Switch : 0 deg / 180 deg

Fuse rating : 20A

THD : <0.4%

Passive Radiator : 203mm

Variable Bass Boost : 0 - 12dB

Thermal Short & Overlooked Protection
Subwoofer
Max Output Power : 380W

Speaker Size : 8" / 203mm

Impedance : (4+4)ohms

Sensitivity (1W/1m) : 85dB

Cone Composition : Aluminium

Magnet Type : Ferrite

Enclosure Housing Material : Aluminium

Enclosure Dimension : (L x W x H) : 277 x 259 x 290mm

Enclosure Net Weight : 3.75kg
Accessories
Remote Controller: Wired Remote

High Level Input Signal Wire : 30cm

Screws : (M6 x 12mm) x 1

Screw Nuts : (M6) x 2