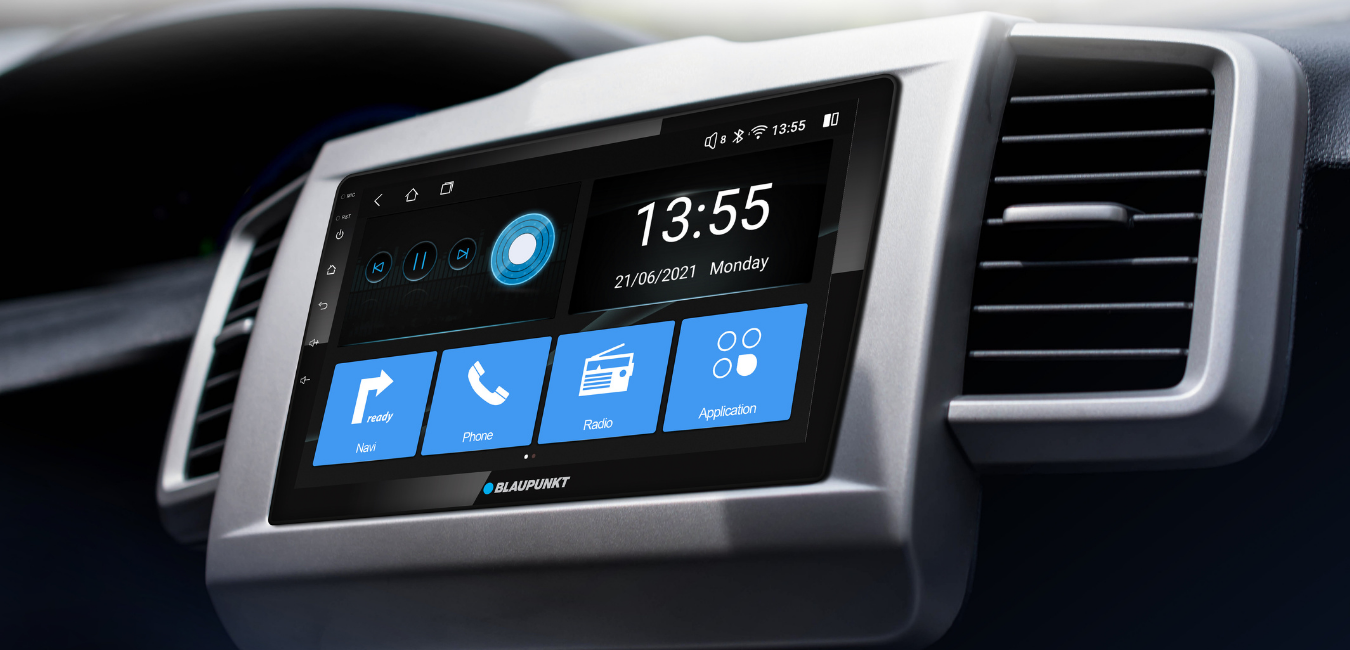 Velocity Powe 2-Din Car Radio
New Orleans 900 DSP

Next Level of User Interface
New Orleans 900 DSP is one of a kind car stereo with a 9″Multi-Point High Sensitive Capacitive Touch Screen Display. The New Orleans 900 DSP has better features and highlights that position itself as the user-friendly car stereo for everyone. With the resolution of 1280 x 720 pixel, the touch screen displays allows clearer and detailed visuals. It helps reduce time consuming tapping on the screen and ensure safety of the drivers. New Orleans 900 DSP features built-in Bluetooth 4.0 function to pair with mobile smartphone for better purposes such as streaming music, videos and making/answering calls. Expect more from New Orleans 900 DSP to improve your in-car entertainment experiences.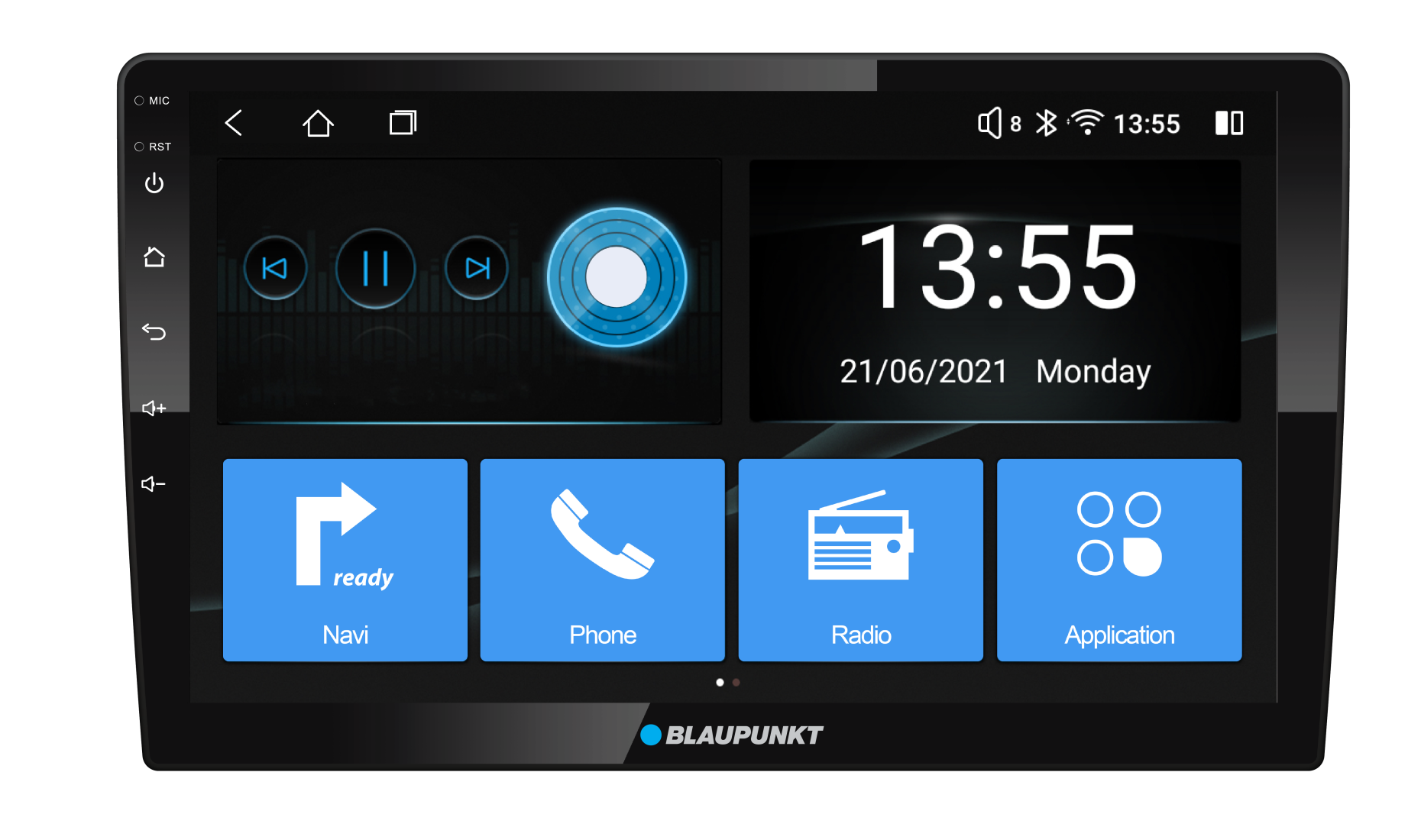 Bluetooth Your Way
New Orleans 900 DSP is built with Bluetooth 4.0. Device pairing is not only made easier but faster. Unlock more potential with this feature by syncing your smartphones phonebook to enable driving mode, for your call and music playback. Manage your contact list, accept calls, end calls, and even dialing all from New Orleans 900 DSP. You don't even need to bet an eye on your smartphones. Better yet, control playback or calls from your Steering Wheel Control (SWC); keeping your hands on the wheel and mind focused on the road.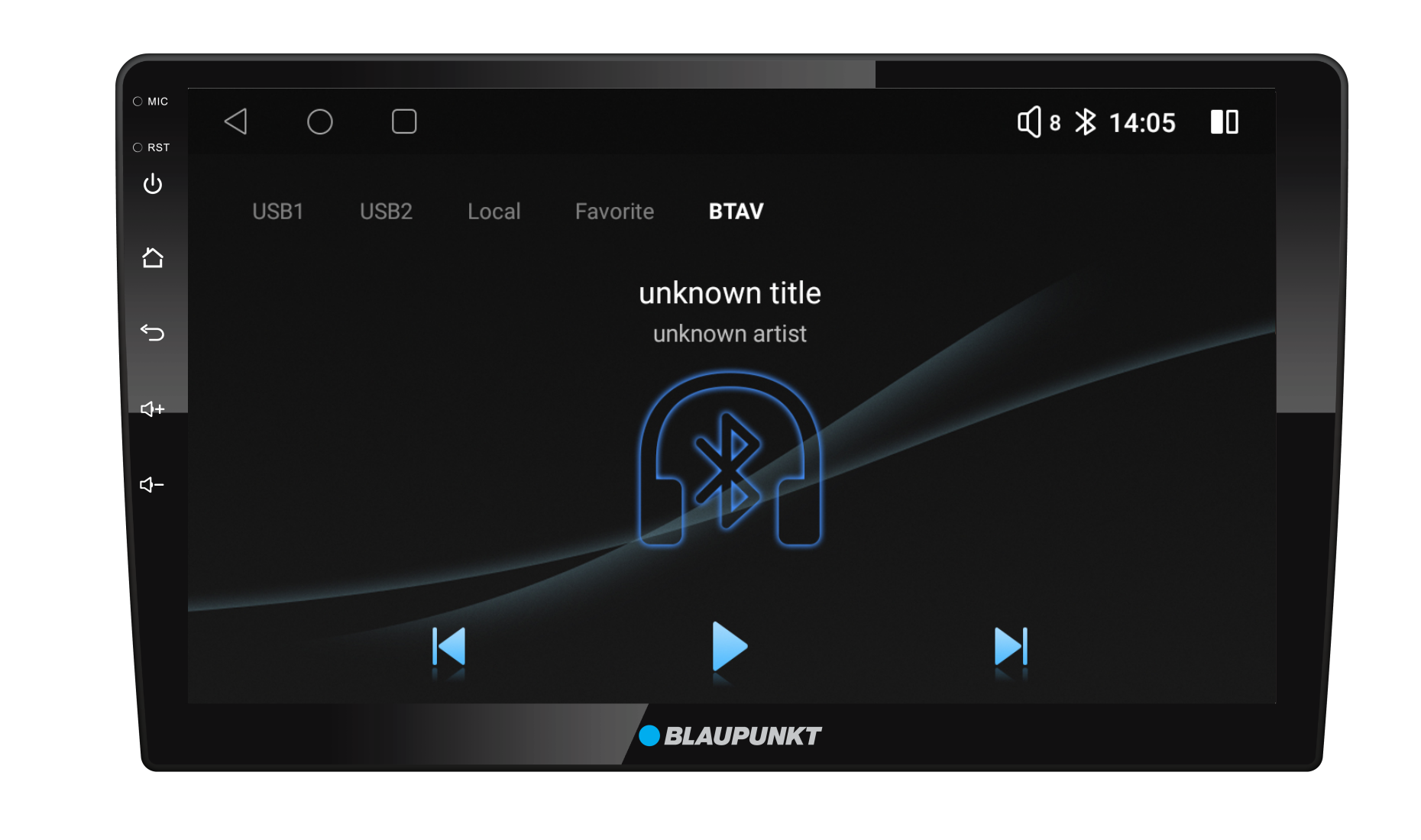 Clearer Display
The ideal size of the screen is available in 9.0" which offer better view and less driving distraction. New Orleans 900 DSP incorporates Multi-Point High Sensitive Capacitive display to ensure better user interaction. For better user experience, it features a resolution of Full HD 1280×7200 pixels. It's like having a theater in your car.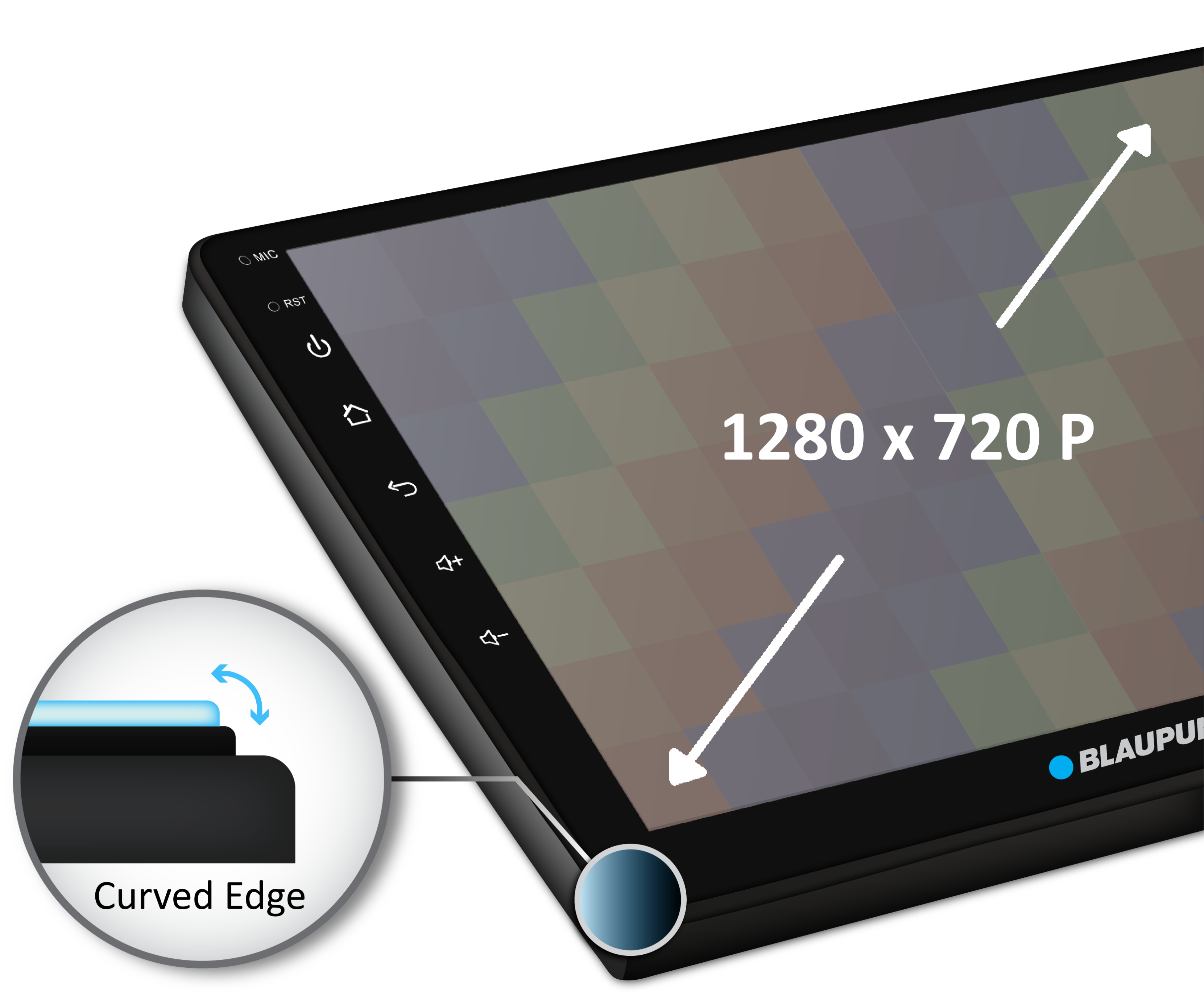 Digital Signal Processor
Take control of your car stereo audio power system. New Orleans 900 DSP features a 5.1 CH built-in DSP system. Blaupunkt's DSP system gives a total control of your audio system and output while allowing it to perform at the best performance and quality. DSP allows you to take control of all of the available audio systems connected such as the subwoofers or tweeters. If your car is installed with good quality audio systems, DSP will definitely fulfil your listening pleasure by optimizing it to its highest capabilities. By controlling the frequency of each of the audio systems, you can experience the best result of the audio output. The 5.1 CH built-in DSP system also manipulate the time alignment of the audio signals resulting into perfect tuning of each of the audio systems.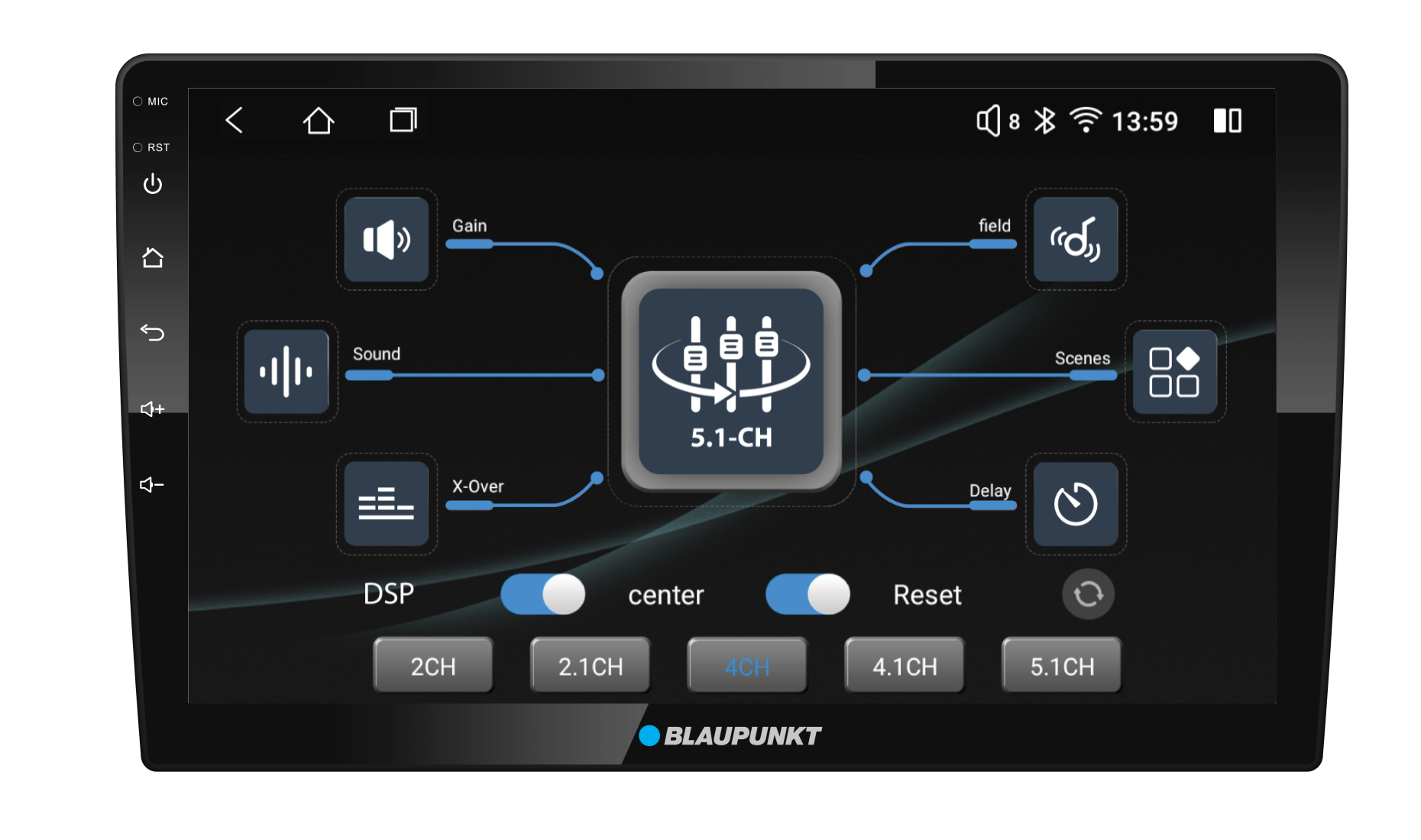 Connectivity Anywhere
As much as how we associate our lives with internet, Blaupunkt ensures seamless Wi-Fi connectivity even when you are on the road. Integrated with Wi-Fi setting, you can now explore the world of internet at the tip of your finger. Operating with Android 9.0 system, internet browsing can never be any faster. You can do all sorts of things using the browser such as email checking, weather forecast, and many more. To gain access to the internet, simply connect the device with your Wi-Fi dongle or smartphone's hotspot.
(Note: Wifi dongle and mobile phone are not included)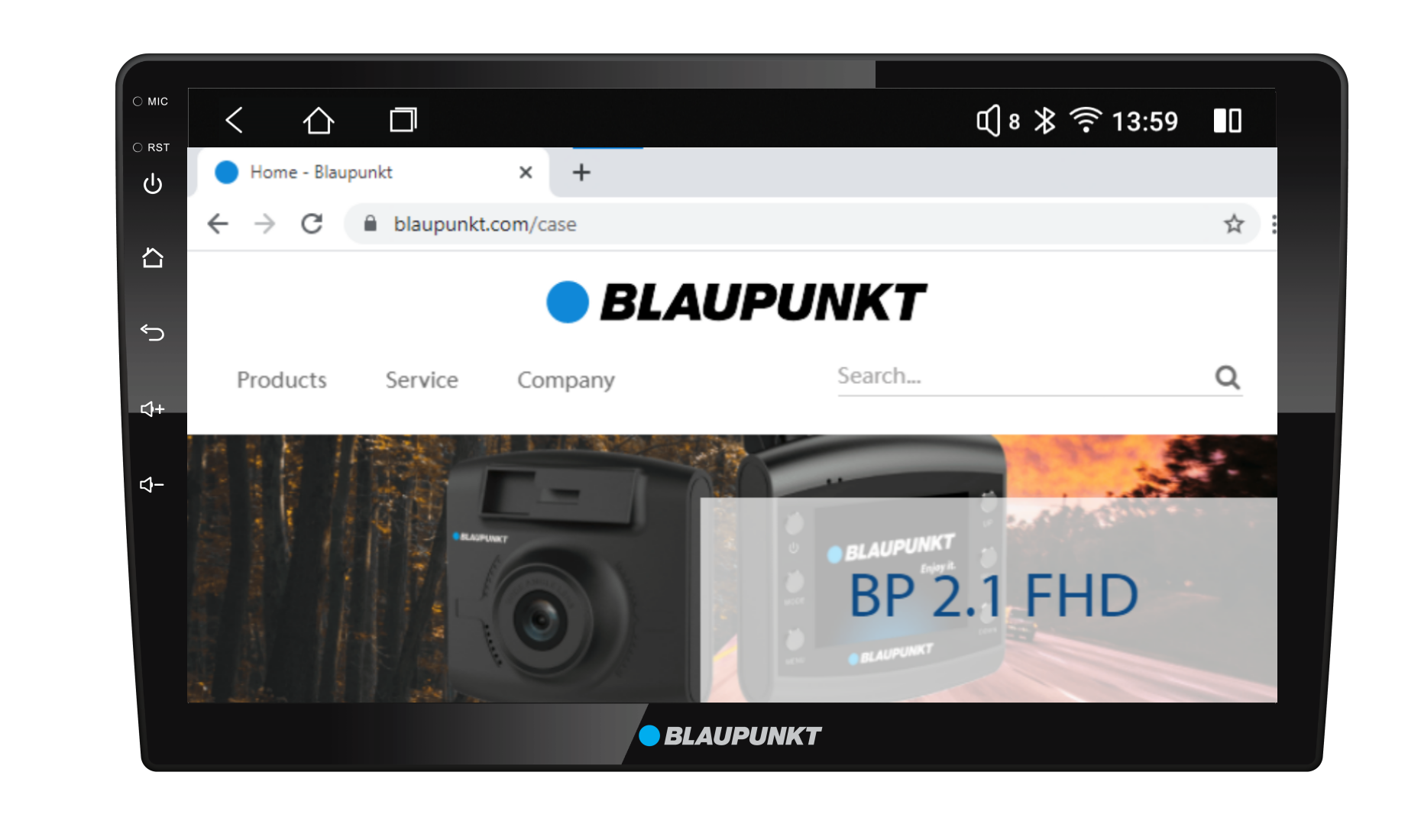 Navigation Supported
Enjoy up-to-date road information, live traffic announcement and accurate driving direction with New Orleans 900 DSP. Plan your journey ahead, whenever you are.
Available in both online and offline function. Navigation applications will need to be downloaded into the device. (Note: Navigation applications are not included upon purchase, please refer to the authorized dealer for the installation and navigation product information)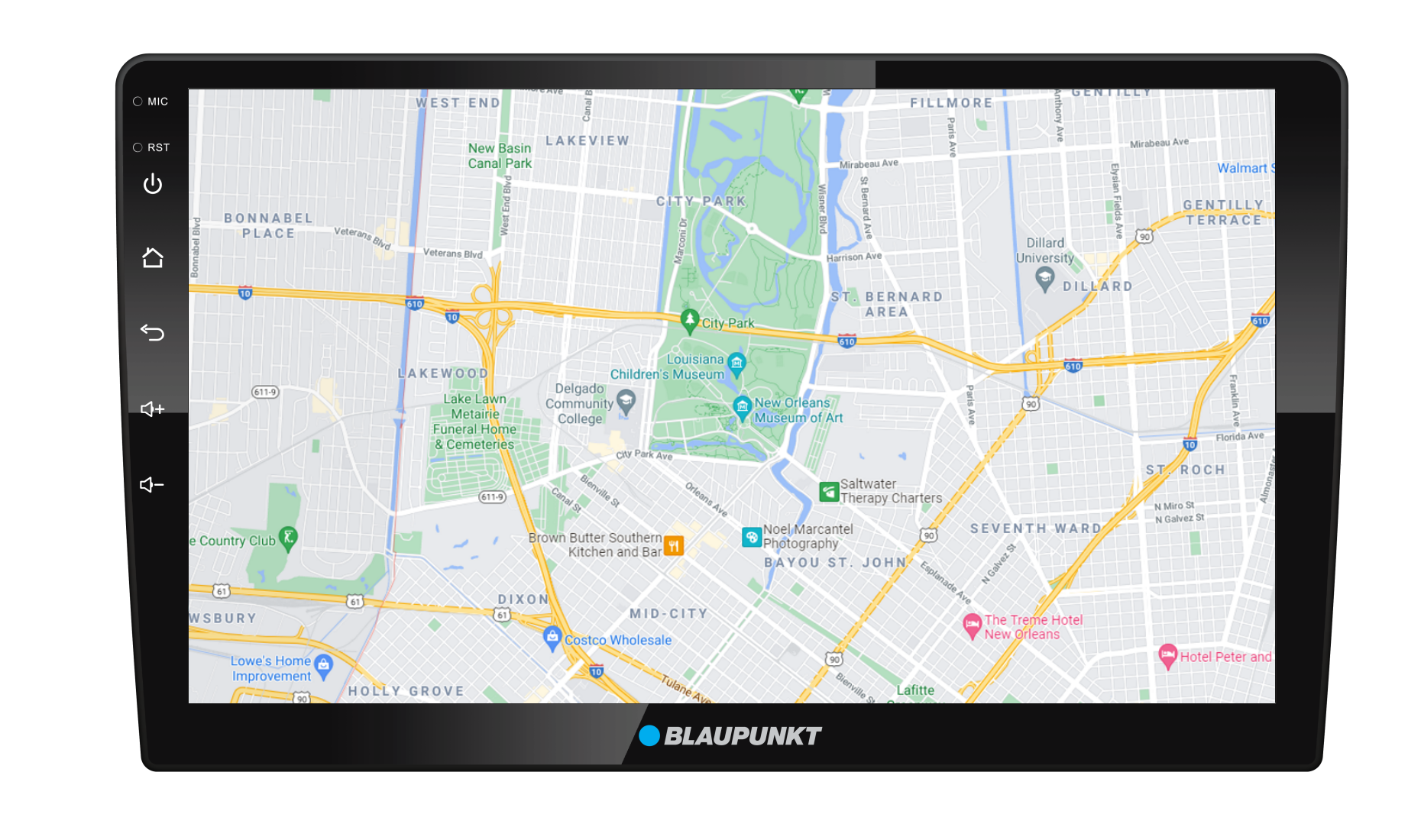 Mirroring Your Screen
Immerse yourself into live entertainment by connecting your devices to New Orleans 900 DSP via Phonelink, where you can project your smartphone's display onto your car radio. Supports both iOS and Android devices. You can choose to connect by cable or wireless mirroring. After connecting, you can turn on your favorite music videos, movies and also using your app through the screen on your dashboard. Keep your love ones entertained at all times when on the road.
iOS
Supports 1-way control

Connect with cable

Control from iOS device only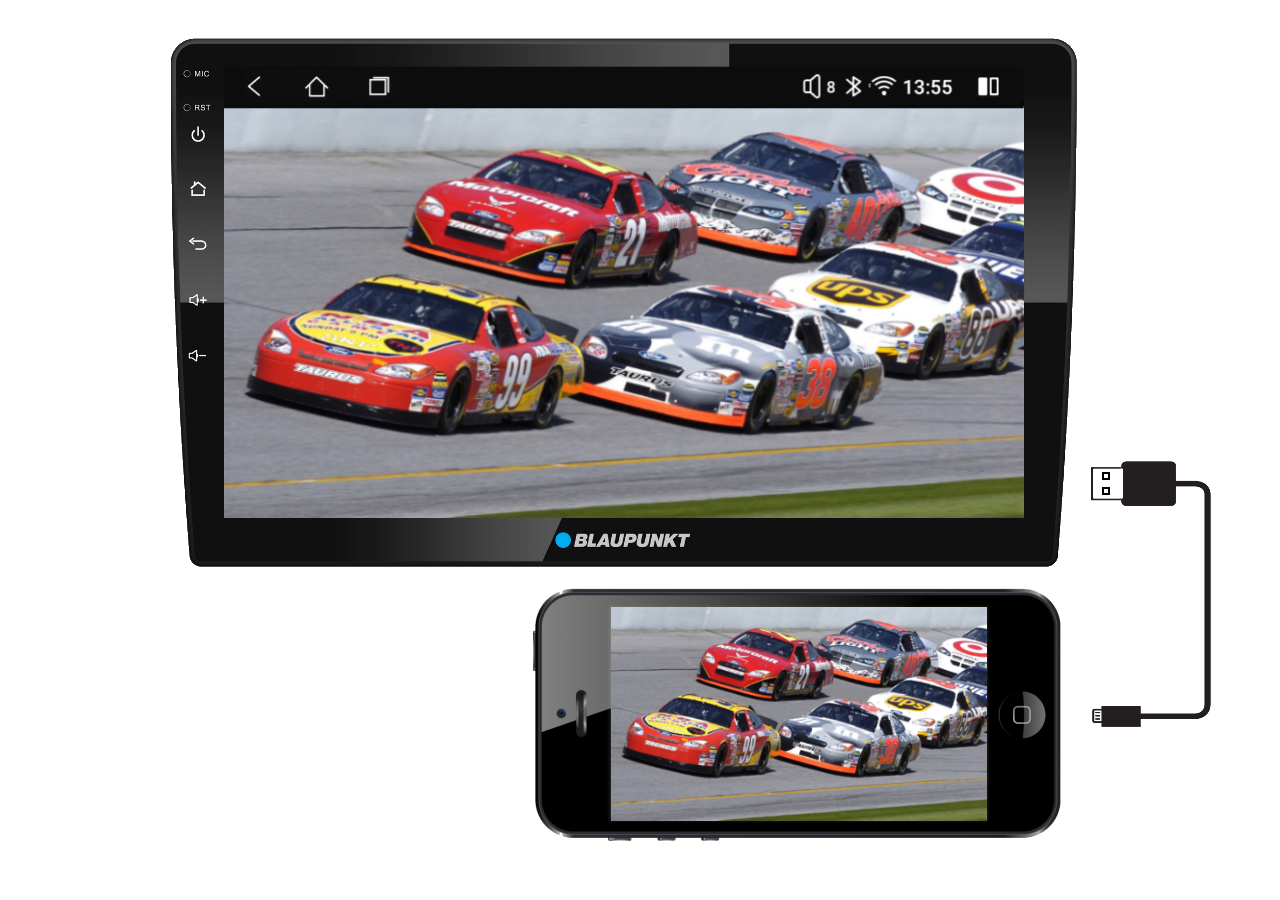 Android
Supports 2-way control

Connect with cable

Control from Android devices or car radio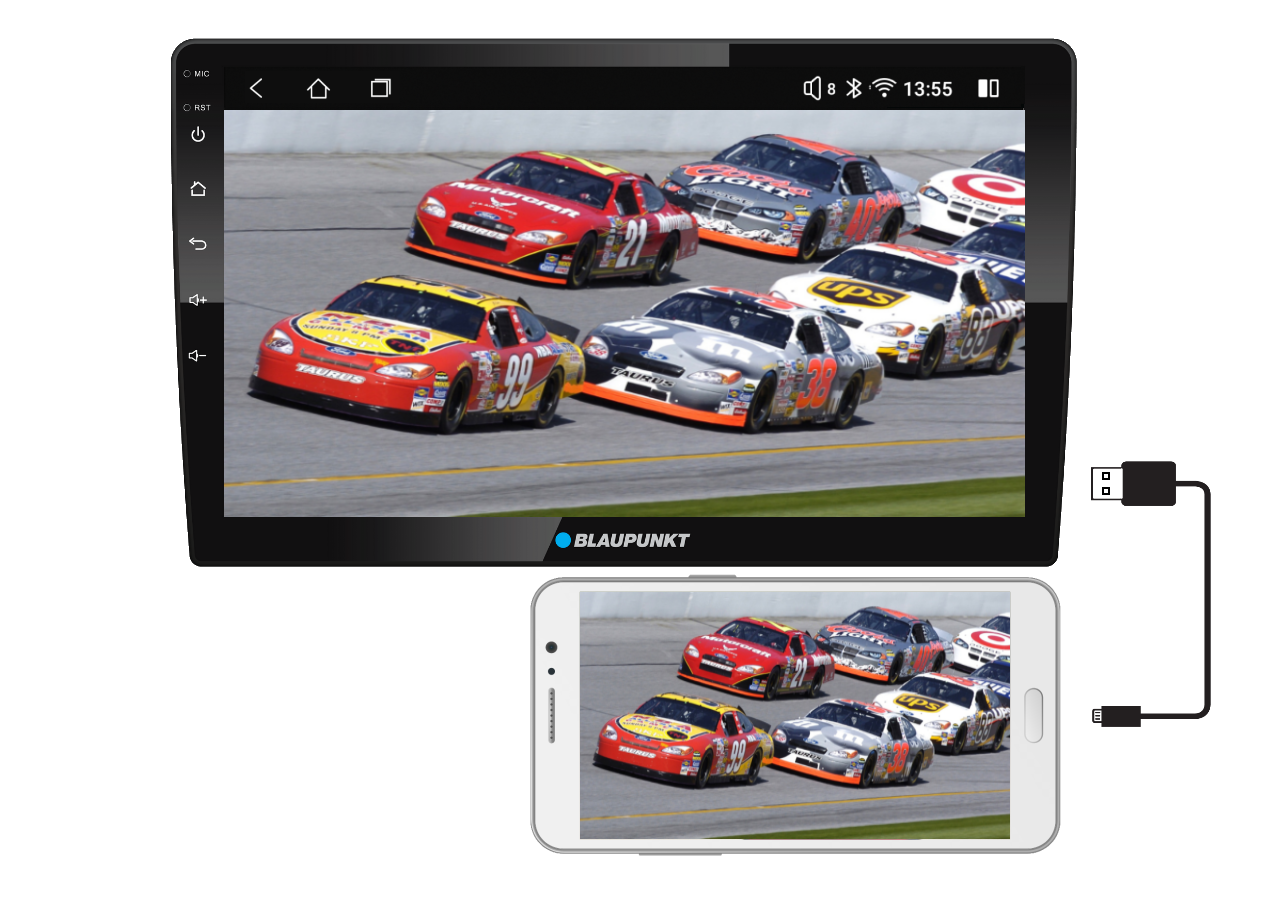 AVMC Supported
New Orleans 900 DSP supports All View Monitoring Camera function. Experience the 360° surrounding view of the vehicle in the New Orleans 900

DSP

Touch Screen display. This great functions allows drivers to carefully park their vehicles without looking at the blind spots.
(Recommended All View Monitoring Camera AVMC 1.0)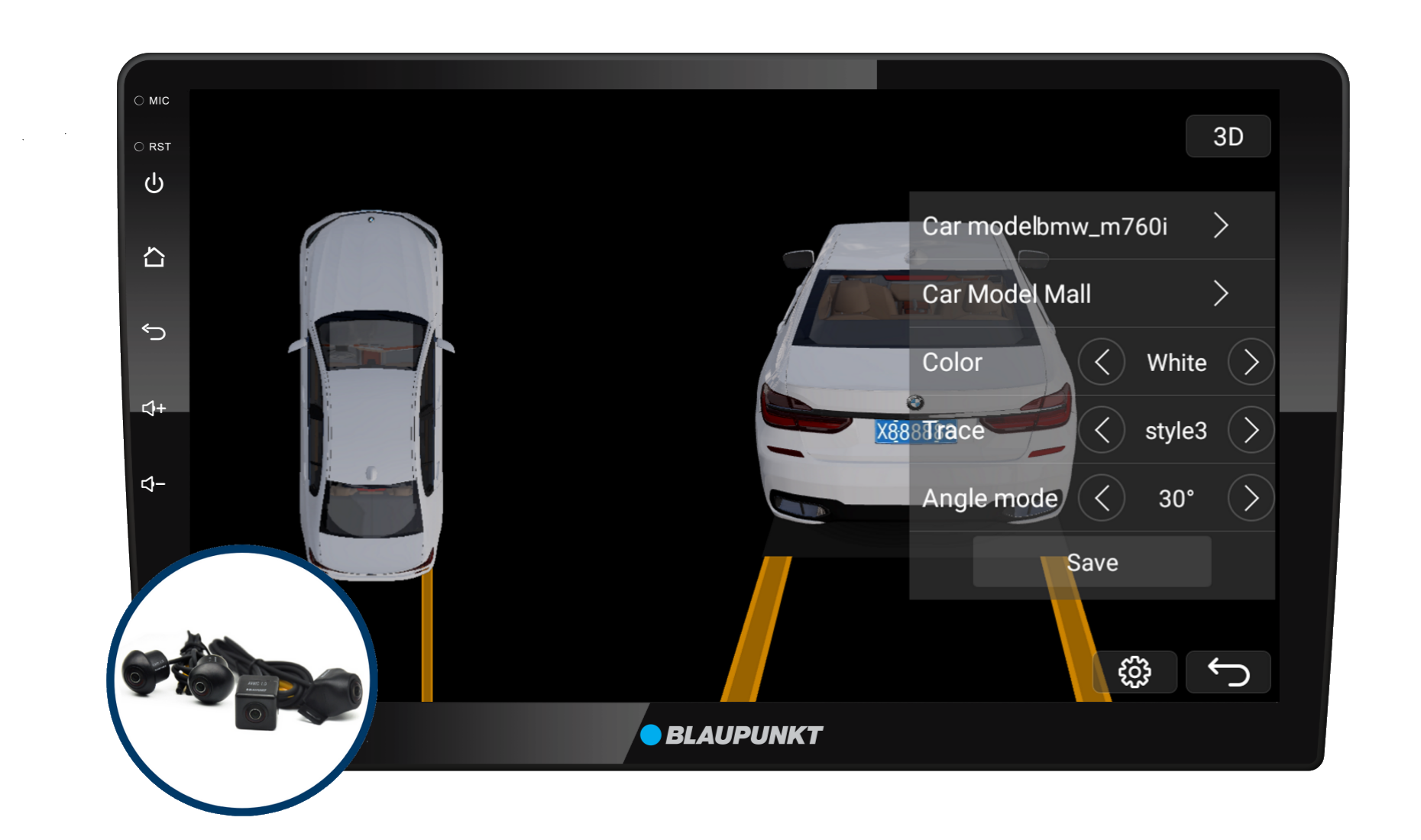 AHD Supported
Being mindful of user preference, Blaupunkt understand the importance of Digital Reverse Camera integration in car radio that supports higher resolution video playback. Carefully park your vehicle with the reverse camera with the AHD supported function.
(Recommended AHD Reverse Camera AHDC 1.0, AHDC 2.0, AHDC 3.0)
Key Functions

Microphone

RESET Button

Power Button

Press and hold turn on or turn off

Press to mute or unmute

Home Page

Return Button

Increase Volume

Decrease Volume










Perfect Size for Every Car

Dimension : 228.7mm(L) x 130mm(H) x 45mm(W)




Weight: 0.82kg








ssssssssss




| | | | |
| --- | --- | --- | --- |
| 1. 12V | 11. Front Right - | 21. USB Port | 31. 360 Front Camera |
| 2. Illumination | 12. Front Right + | 22. USB Port | 32. 360 Rear Camera |
| 3. SWC 2 | 13. SWC 1 | 23. RCA Rear Left OUT | 33. Microphone |
| 4. Antenna Power | 14. Rear Camera | 24. RCA Rear Right OUT | 34. AUX CVBS |
| 5. Rear Left - | 15. Ignition | 25. SPDIF Out 2 | 35. RCA Front Right Out |
| 6. Rear Left + | 16. Ground | 26. SPDIF Out 1 | 36. RCA Front Left Out |
| 7. Rear Right - | 17. 4G Antenna | 27. RCA Center Out | 37. Sub Out |
| 8. Rear Right + | 18. GPS | 28. Ground | 38. AUX Right |
| 9. Front Left + | 19. Port for Rear Camera | 29. 360 Right Camera | 39. Aux Left |
| 10. Front Left - | 20. 12V | 30. 360 Left Camera | 40. 4G Sim Card Slot |





Specifications
Display
9.0″ IPS Touch Screen Panel

1280×720 Resolution

4GB+64GB, 8-CORE
Tuner
18FM & 12AM Preset Station

Support RDS

Local Seek Tuning
Media Player
USB 2.0

Audio Format : MP3, FLAC

Video Format : AVI, MP4

Image Format : JPG
Equalizer / Amplifier
Cinema/ Surround/ Bass/ SE/ Classic/ Jazz/ Rock/ Popular

4×50 Max. Output Power

48-Band Equalizer

Built-in DSP

Time Alignment
PhoneLink
1-way iOS mirroring via USB cable

2-way Android mirroring & touch control via USB cable
Inputs / Outputs
2x Channel Audio-in

2x Channel Audio-out

1x Rear Camera Input

2x Rear USB

1x Video-Out

1x Video-In

1x HDMI Output

Steering Wheel Control

GPS Antenna Input

4G Antenna

Support 360° AVM (optional)

Support SPDIF (optical) output

Support Coaxial Output

Support 5.1 Channel Output
Bluetooth
Support External Microphone

Profiles : HFP, PBAP, A2DP, AVRCP, HSP, SPP

1x Device Pairing

Hands-Free Calling

Key Function : Accept / Hang Up / Reject Call

Phone Book Access

History Call Lists (Missed, Dialed, Receive Calls)

Auto Sync

Auto Connect

Auto Answer
Accessories
User Manual (English Only)

Connecting Cable

GPS Antenna

4G Antenna
Subject to 3% service charges for order cancellation.
For purchase more than 10 units, drop us message here