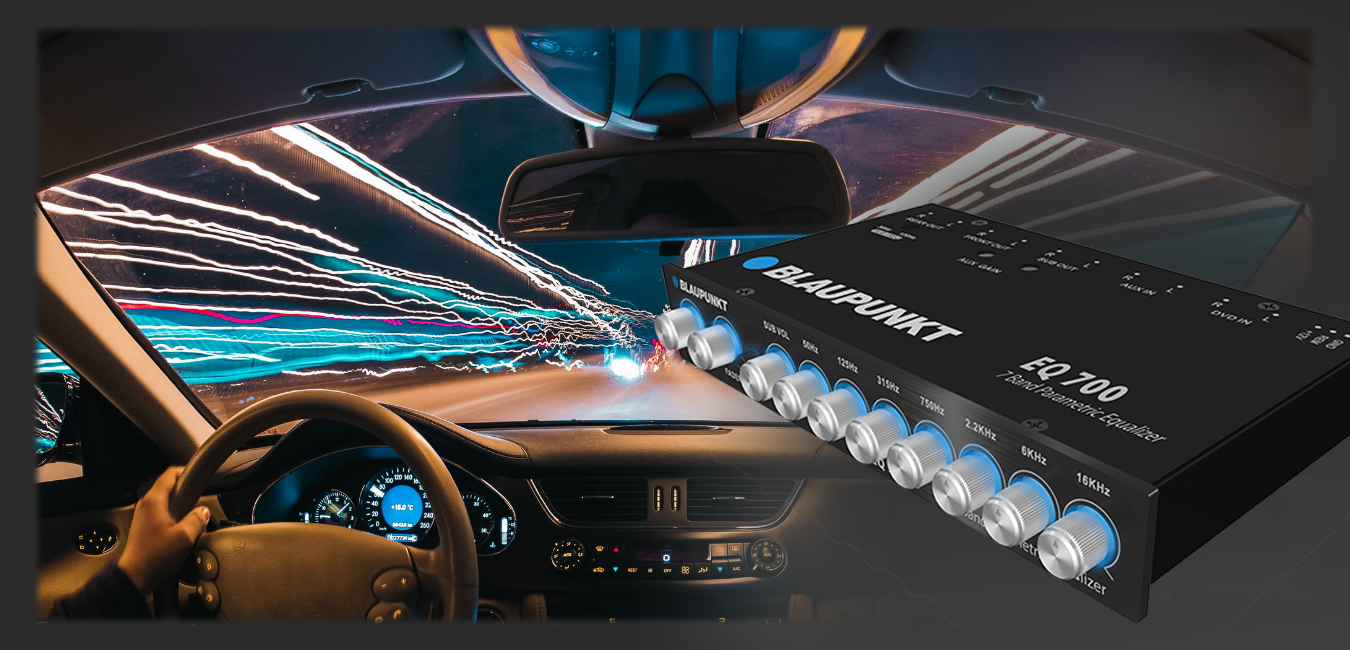 Equalize To Perfection

Blaupunkt EQ 700 brings out the best of it when it comes to sound tuning. It is a 7-Band Equalizer with a maximum voltage output of 7V RMS, it is designed to customize audio tuning to bring out the best of the sound qualities from your car sound systems. Compact and lightweight, it is a must-have device to improve your car sound reproduction at the tip of your finger. Now you can control the tone of your favorite songs and music.





Equalization Range
Blaupunkt EQ 700 allows you to adjust the volume of the frequency up to 12 decibels(dB) on the equalizer. You can definitely hear the difference by turning the knob left or right. EQ 700 adopts a digital interface to allow you to do your own tune settings to satisfy your own hearing preference.


Pre-Graphic Frequency
EQ 700 is a 7-band equalizer that allows you to conveniently adjust the volume of the frequency ranging from 50Hz, 125Hz, 315Hz, 750Hz, 2.2kHz, 6KHz, and 16KHz. You can adjust them by just adjusting the volume up or down until you reach your desired settings.


Subwoofer Frequency
Most sound systems will definitely need a subwoofer to generate extra bass. This creates better sound listening experiences. In the EQ 700 7-band settings, you can definitely adjust the power of the bass in the frequency of 30Hz to 120Hz. More bass means better satisfaction.
Wiring Diagram: Option 1
Wiring Diagram: Option 2


Specifications
Power Supply: 11-15V DC Neg. Ground

Max. Output Voltage: 7V RMS

Pre Graphic Frequency: 50Hz, 125Hz, 315Hz, 750Hz, 2.2kHz, 6KHz, 16KHz

Equalization Range: 12dB

Subwoofer Frequency: 30-120Hz

Input Impedance: 15K Ohms

S/N Ratio: 90dB

Total Harmonic Distortion: 0.05%

Channel Separation: 70dB

Frequency Response: 10Hz-50KHz (-3dB)
Accessories
Tapping Screws(4 x 14mm) x 4

Machine Screws(3 x 10mm) x 4

Mounting Brackets x 2

Operating / Installation Instruction