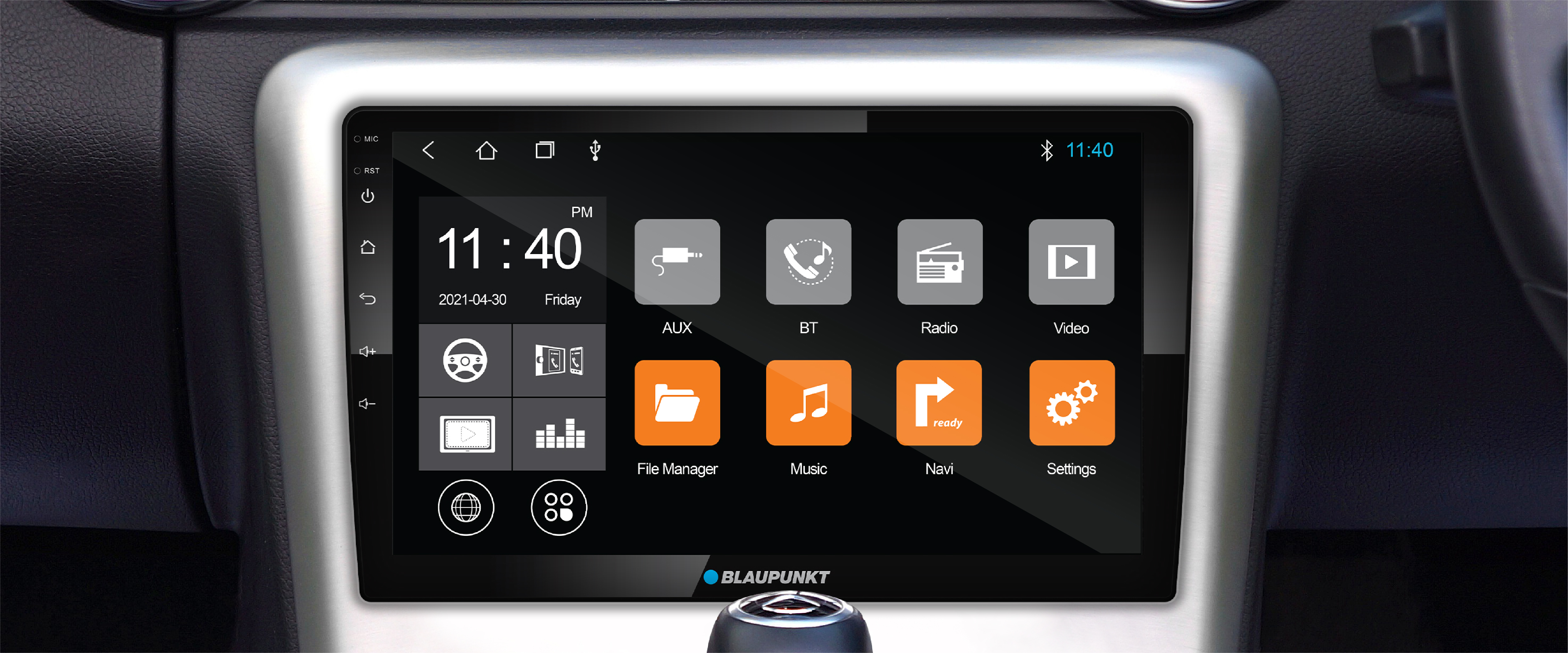 Daly City 900 comes with a 9″ ergonomic IPS Capacitive Touch Screen Display to suit the compartment of your car. It also comes with extra features that makes this car multimedia to be the top notch among its class. Powered by Android 9.0 operating system, making it much more stable and efficient among others. Now it is easier for the users to choose which size fits for their car models. It is designed specifically to keep up with the new trend of the latest smartphones software.
Android On The Go
Daly City 900 is supported by Android 9.0 Operating System which is smarter and powerful. Ready to experience a whole new level of Android 2-DIN car stereo while you are driving. The latest OS will allow smoother and more efficient user experience.
Powered by Cortex A7 Quadcore processor chip, you can now enjoy a faster speed than ever. It is ready to deliver a heightened user experience for users and perform its tasks much better.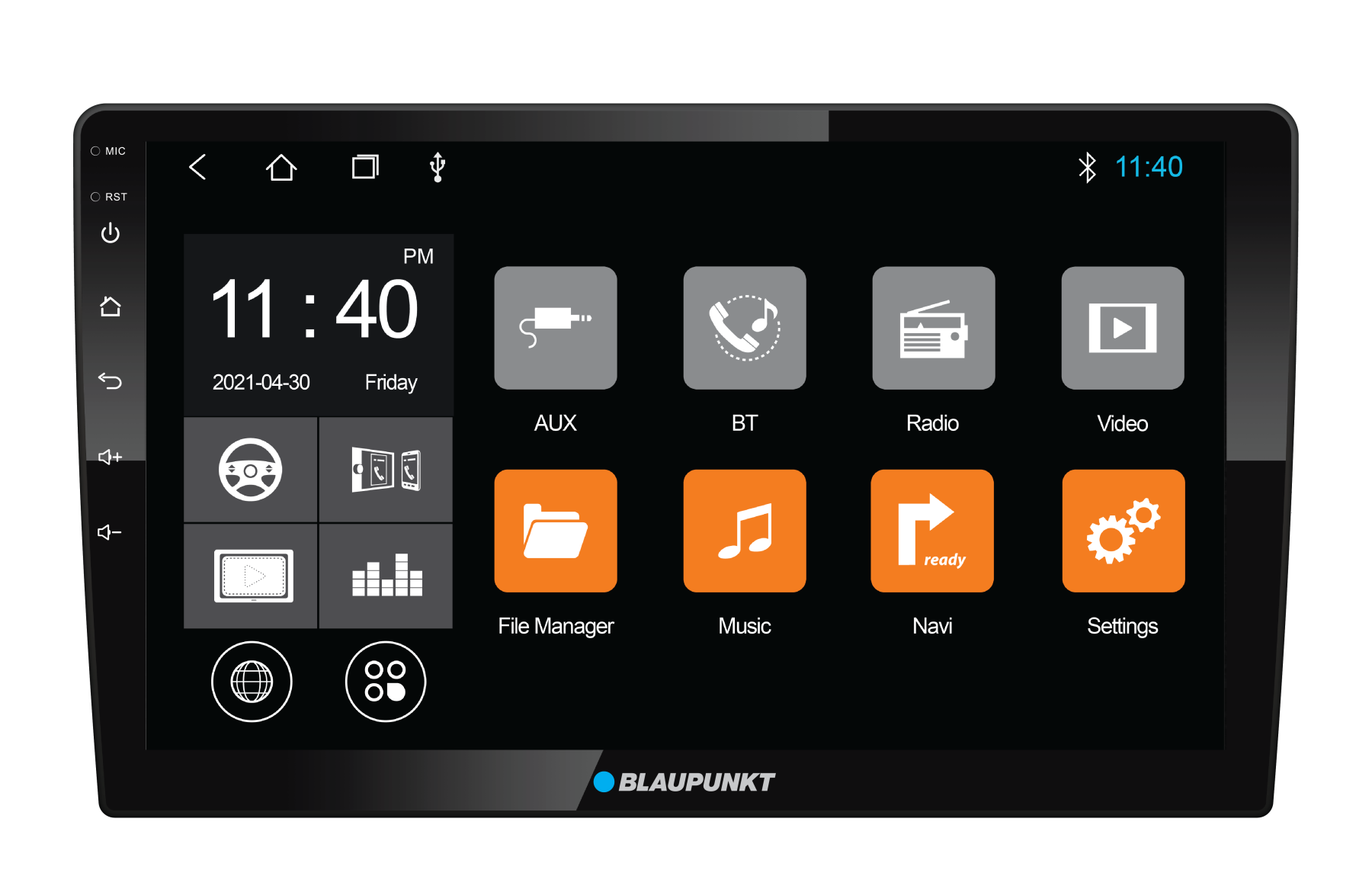 Pairing Made Easy
Daly City 900 is built with Bluetooth 4.0. Device pairing is not only made easier but faster. Unlock more potential with this feature by syncing your smartphones phonebook to enable driving mode, for your call and music playback. Manage your contact list, accept calls, end calls, and even dialing all from Daly City 900. You don't even need to bet an eye on your smartphones. Better yet, control playback or calls from your Steering Wheel Control (SWC); keeping your hands on the wheel and mind focused on the road.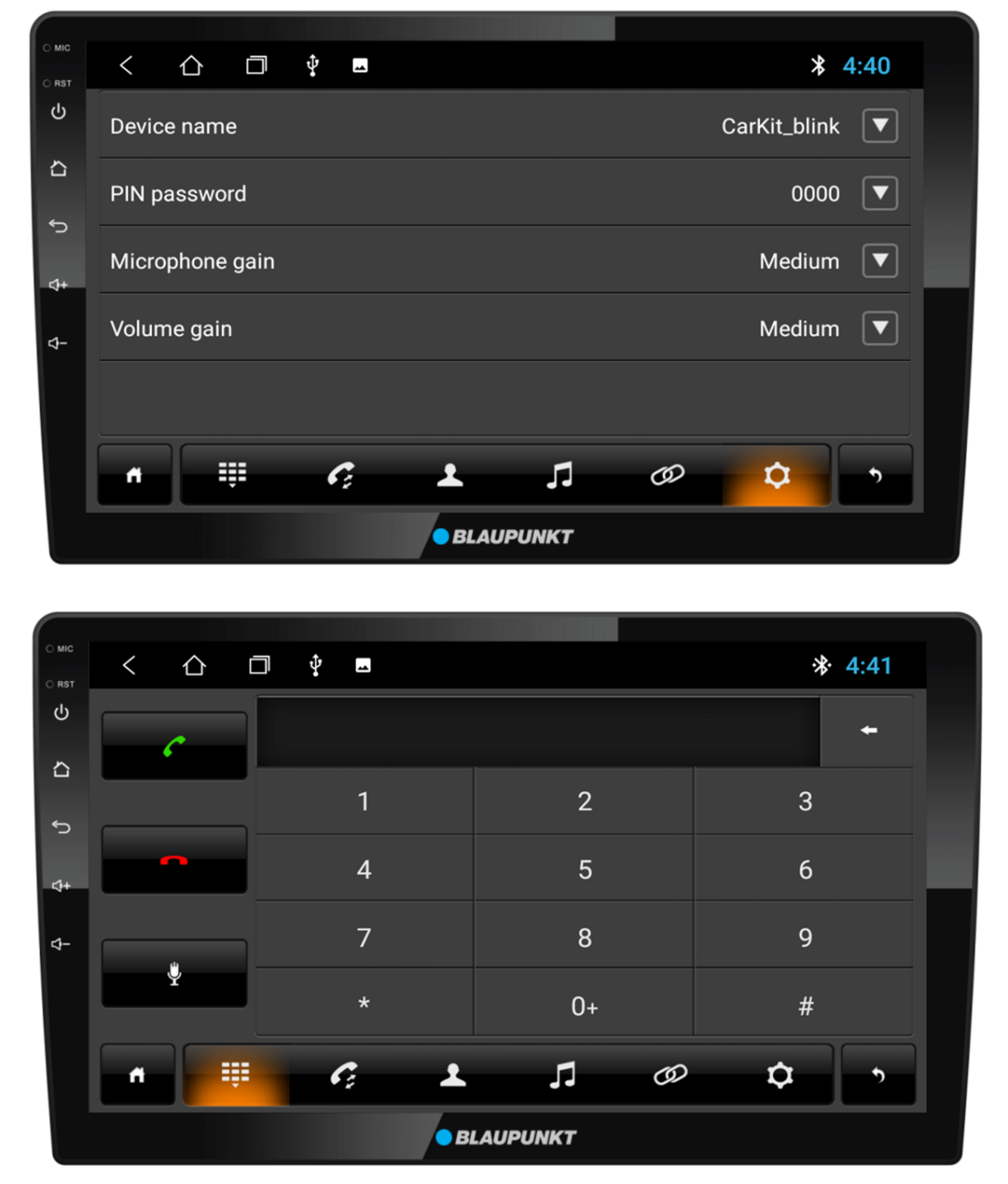 Detailed Screen
The ideal size of the screen is available in 9". The ergonomic IPS capacitive displays offer better view and less driving distraction. The display is incorporated with LVDS that offers superior screen view while maintaining low power consumption. For better user experience, it features a resolution of 1024×600 pixels and supports 1080 Full HD video playbacks. It's like having a theater in your car.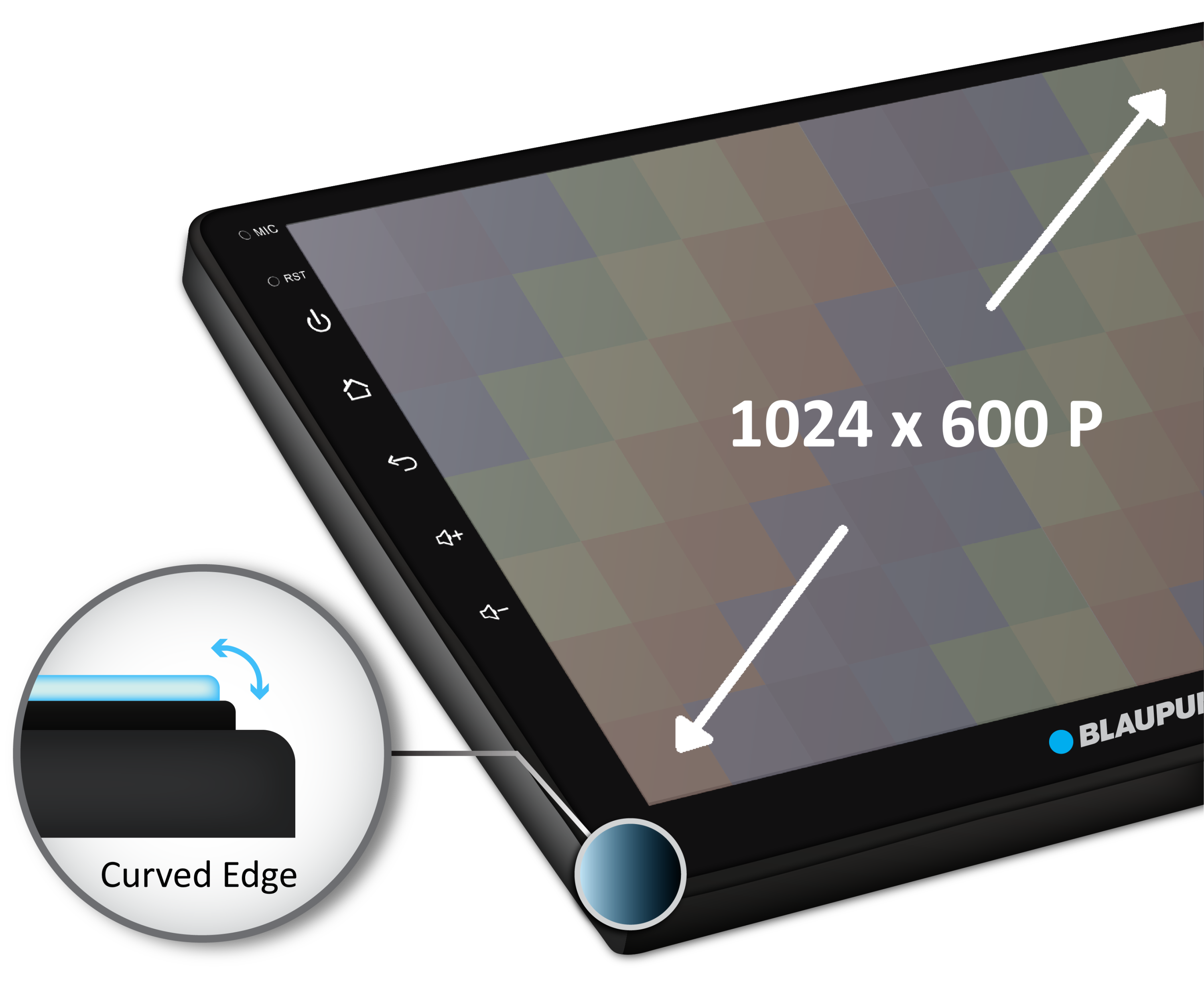 Browsing In Your Car
As much as how we associate our lives with internet, Blaupunkt ensures seamless Wi-Fi connectivity even when you are on the road. Integrated with Wi-Fi setting, you can now explore the world of internet at the tip of your finger. Operating with Android 9.0 system, internet browsing can never be any faster. You can do all sorts of things using the browser such as email checking, weather forecast, and many more. To gain access to the internet, simply connect the device with your Wi-Fi dongle or smartphone's hotspot.
(Note: Wifi dongle and mobile phone are not included)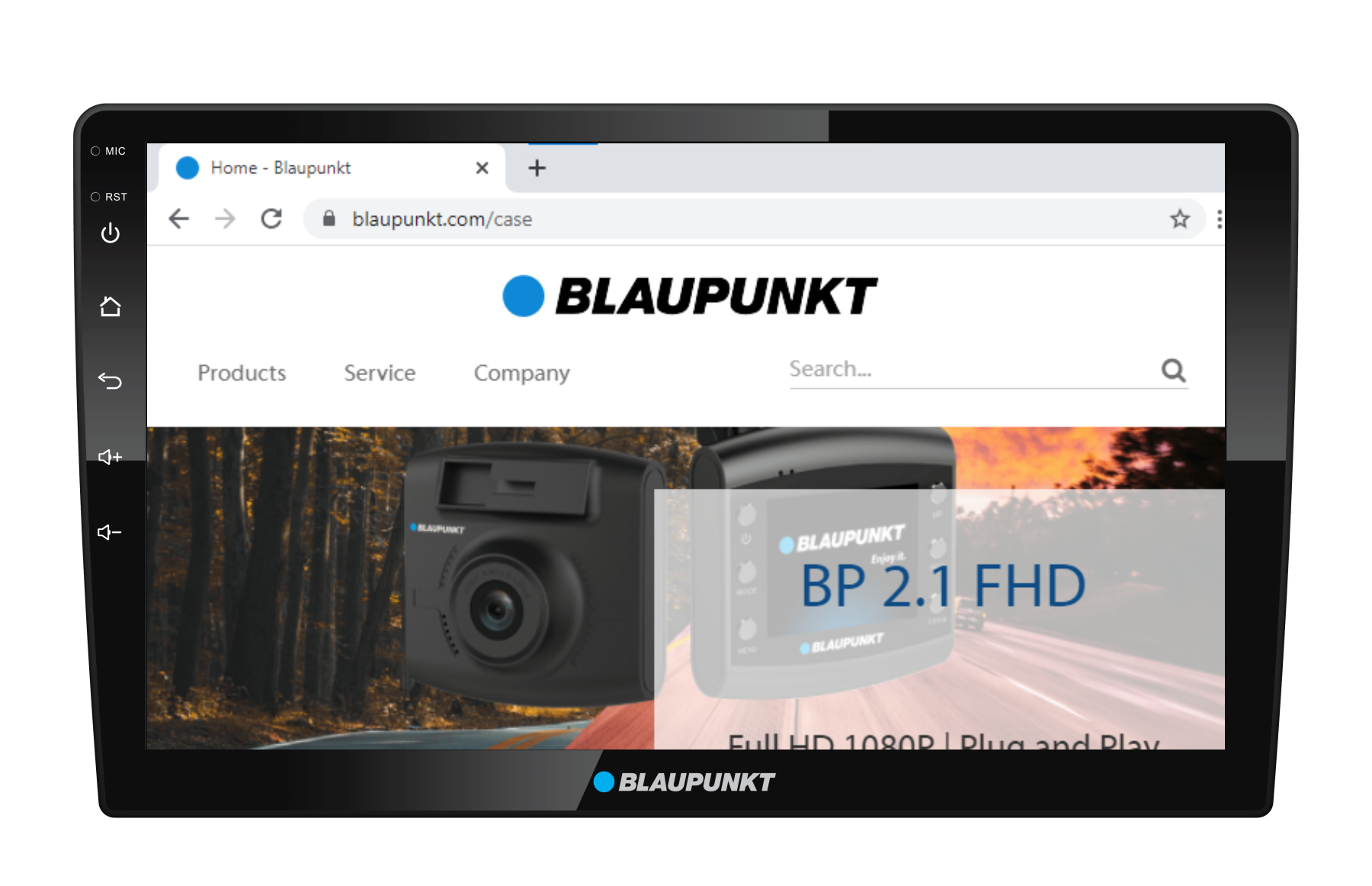 Navigating Anywhere
Enjoy up-to-date road information, live traffic announcement and accurate driving direction with Daly City 900. Plan your journey ahead, whenever you are. Available in both online and offline function. Navigation applications will need to be downloaded into the device.
(Note: Navigation applications are not included upon purchase, please refer to the authorized dealer for the installation and navigation product information.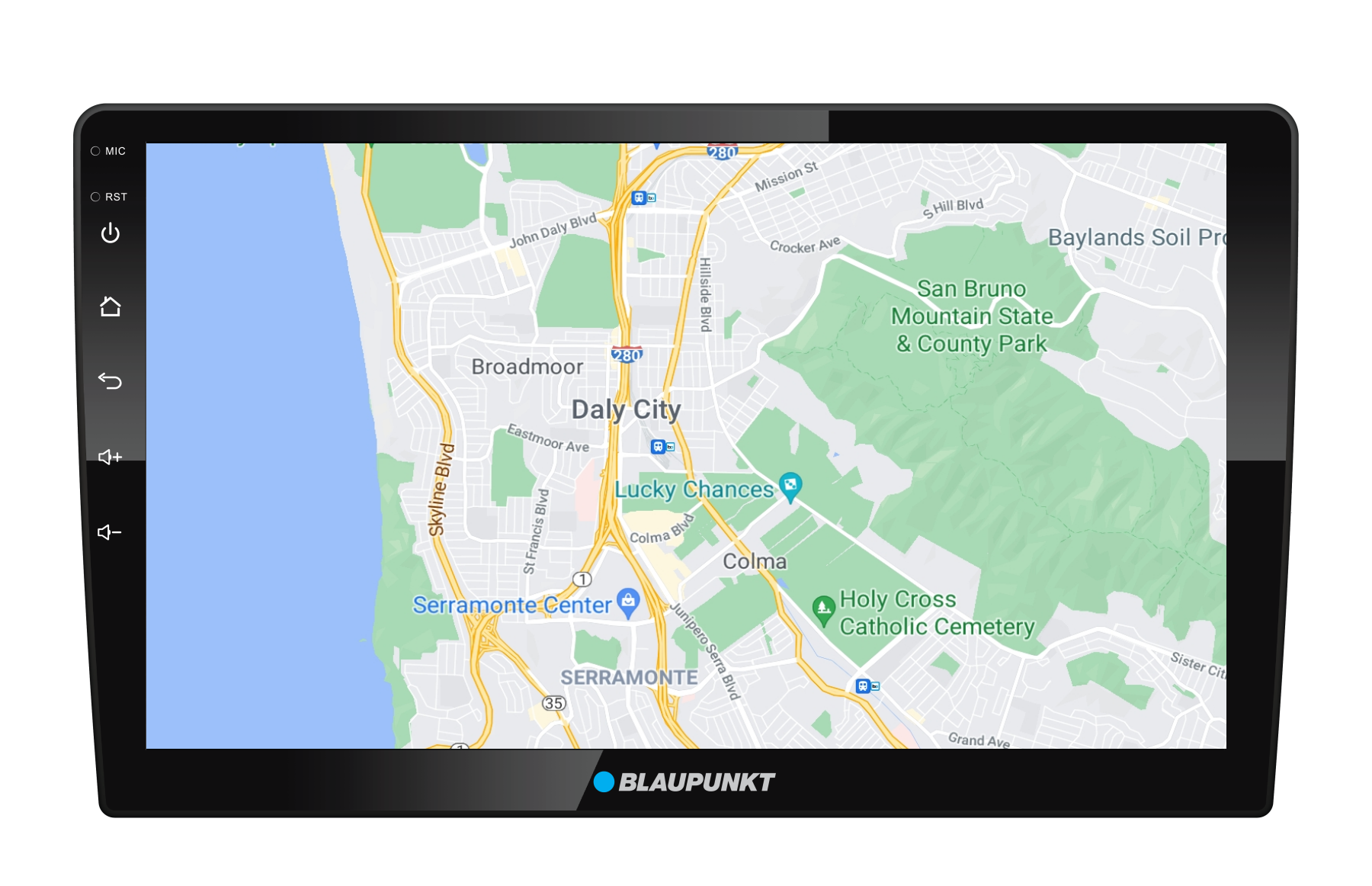 Control Your Music
Blaupunkt have considered the audiophiles preferred listening experience and incorporated the 12-Band Equalizer feature. Enhance your driving experience by being your own driving DJ. Your handy partner is built with 4x50W Max Output Amplifier. In case being your own DJ tires you, opt for the pre-set EQ available from User, Normal, Jazz, Pop, Classical, Rock, News, Urban, to Techno.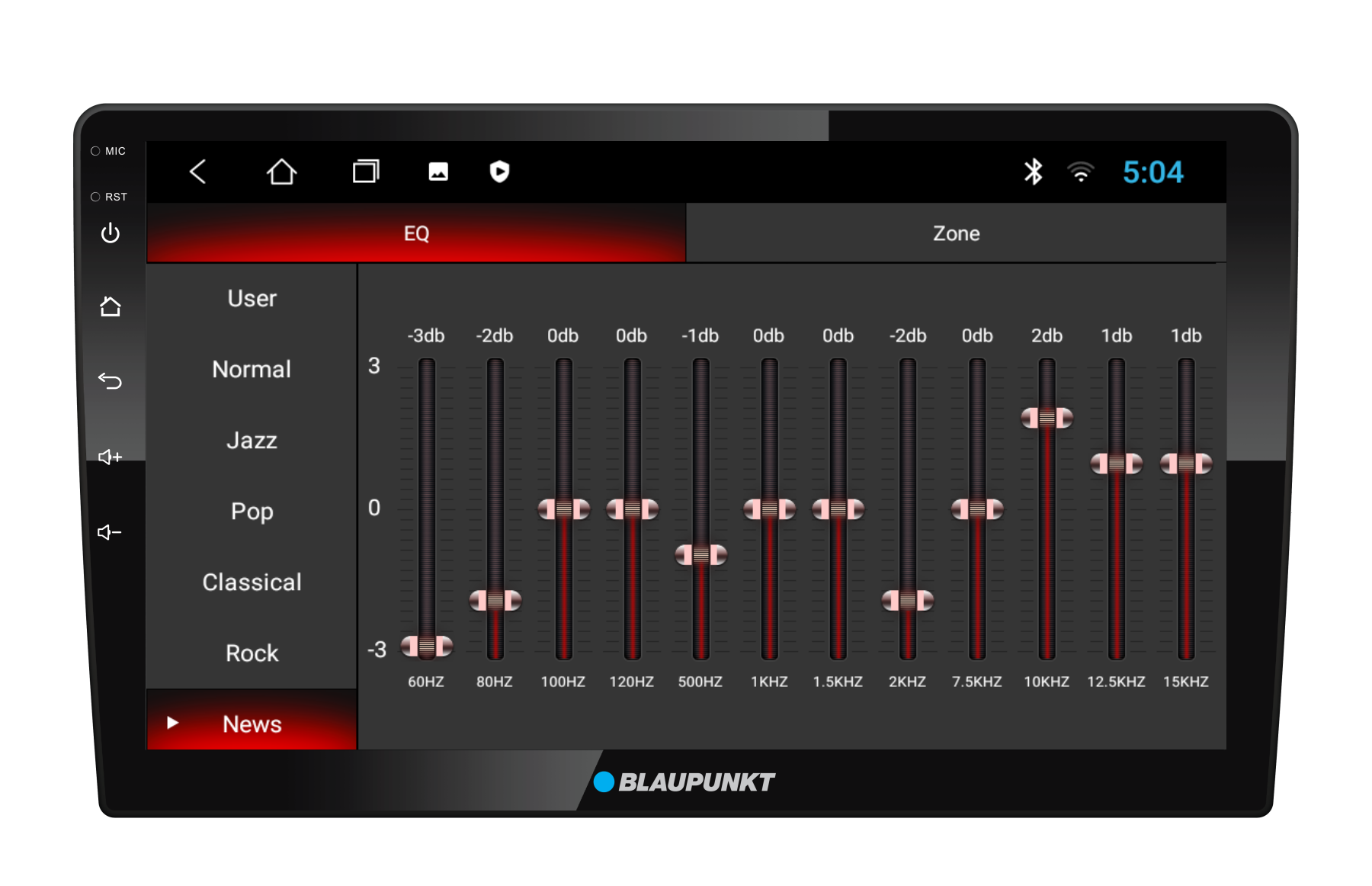 Project Your Screen
Immerse yourself into live entertainment by connecting your devices to Daly City 900 via Phonelink, where you can project your smartphone's display onto your car radio. Supports both iOS and Android devices. You can choose to connect by cable or wireless mirroring. After connecting, you can turn on your favorite music videos, movies and also using your app through the screen on your dashboard. Keep your love ones entertained at all times when on the road.
iOS
Supports 1-way control

Connect with cable

Control from iOS device only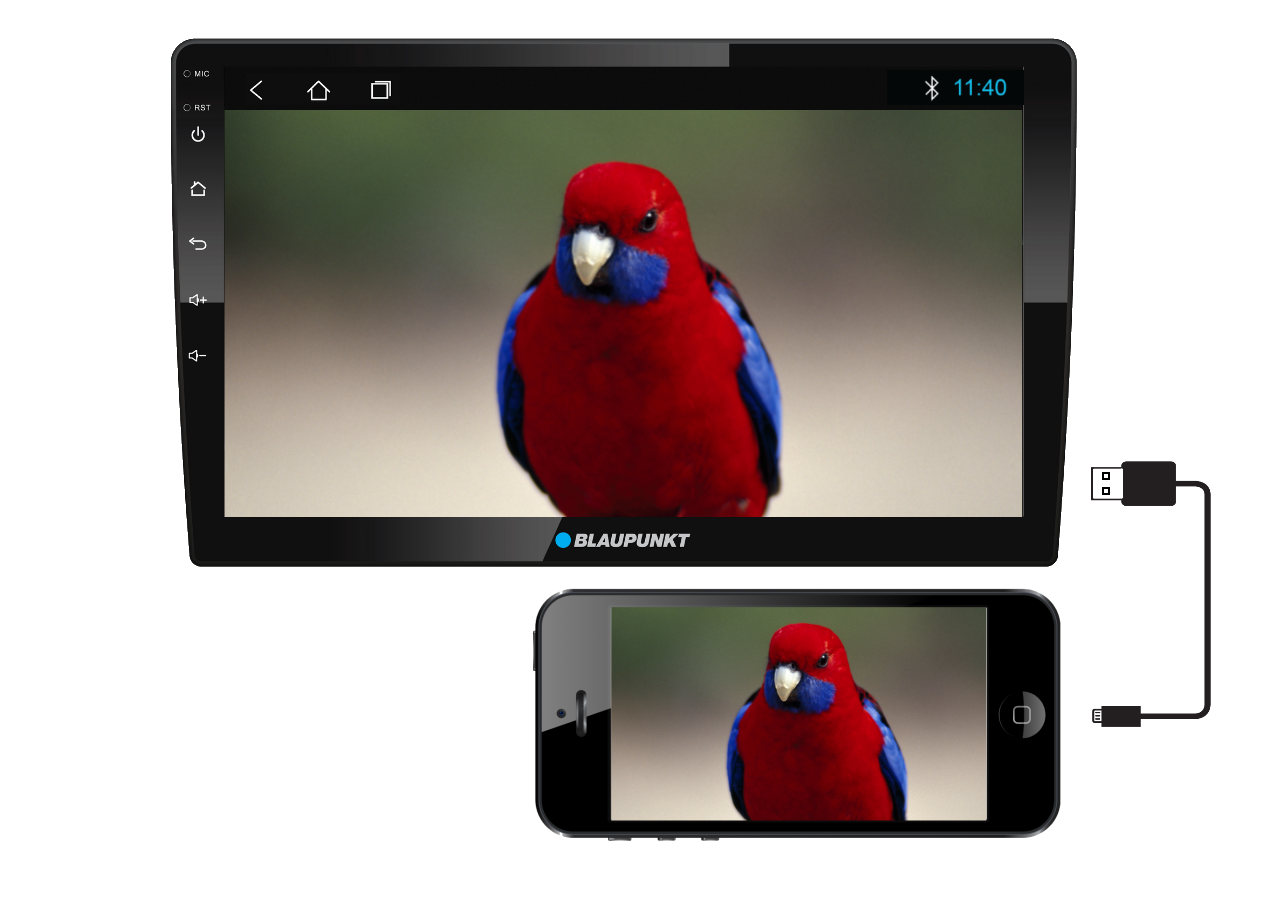 Android
Supports 2-way control

Connect with cable

Control from Android devices or car radio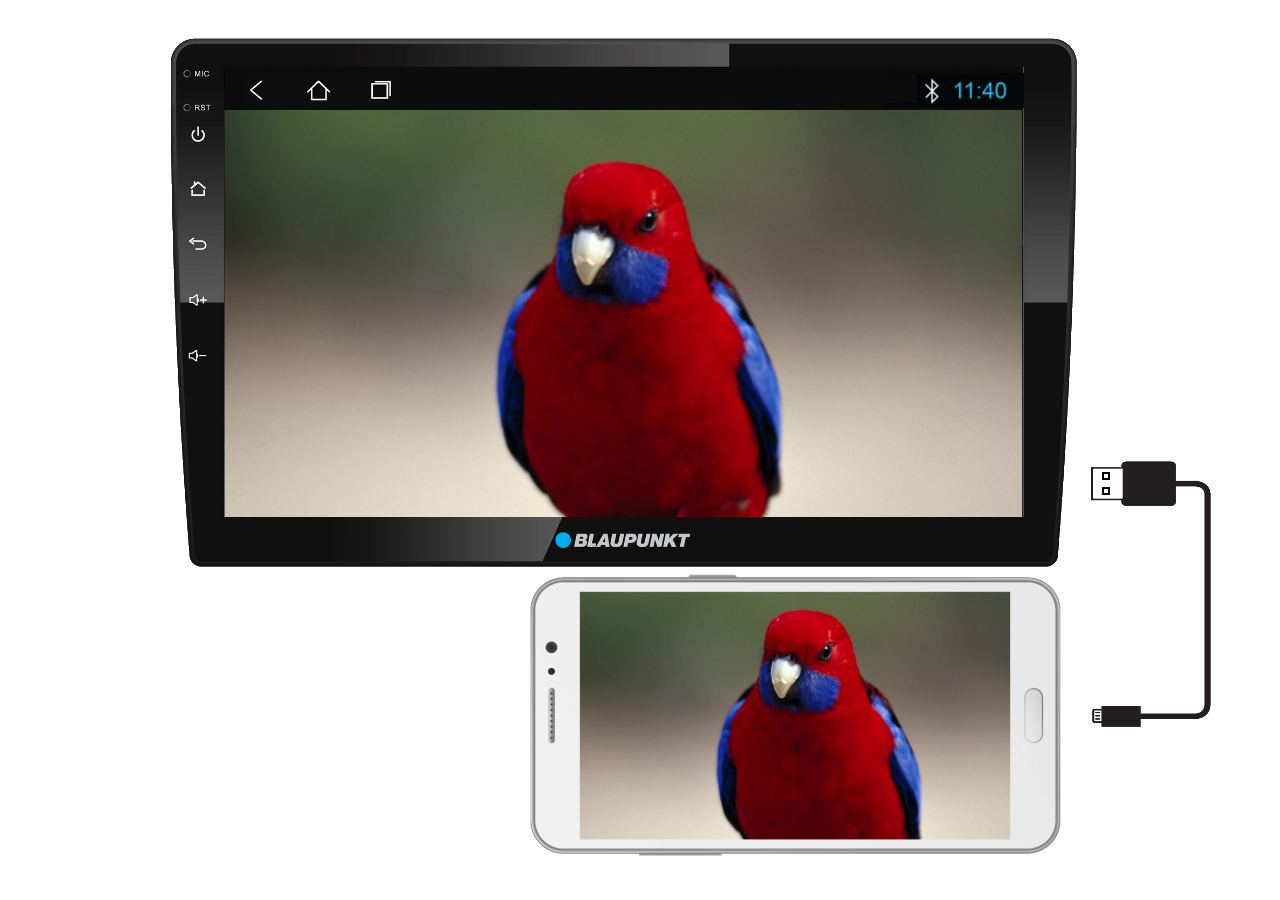 AHD Supported
Being mindful of user preference, Blaupunkt understand the importance of Digital Reverse Camera integration in car radio that supports higher resolution video playback. Carefully park your vehicle with the reverse camera with the AHD supported function.
(Recommended AHD Reverse Camera AHDC 1.0, AHDC 2.0, AHDC 3.0)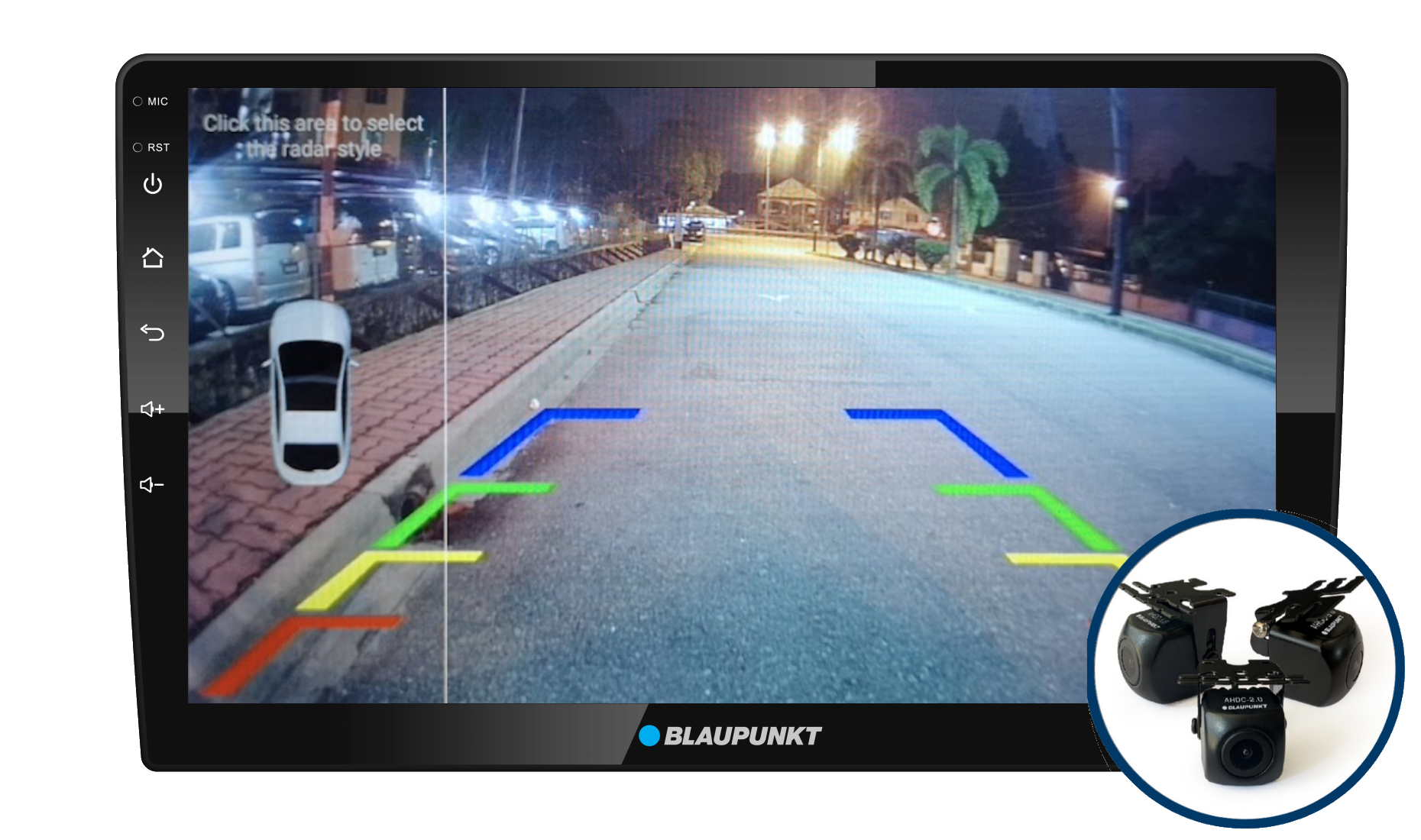 Key Functions

Microphone

RESET Button

Power Button

Press and hold turn on or turn off

Press to mute or unmute

Home Page

Return Button

Increase Volume

Decrease Volume














Perfect Size For Every Car

Dimension : 229mm(L) x 130mm(H) x 48mm(W)
Weight : 0.74kg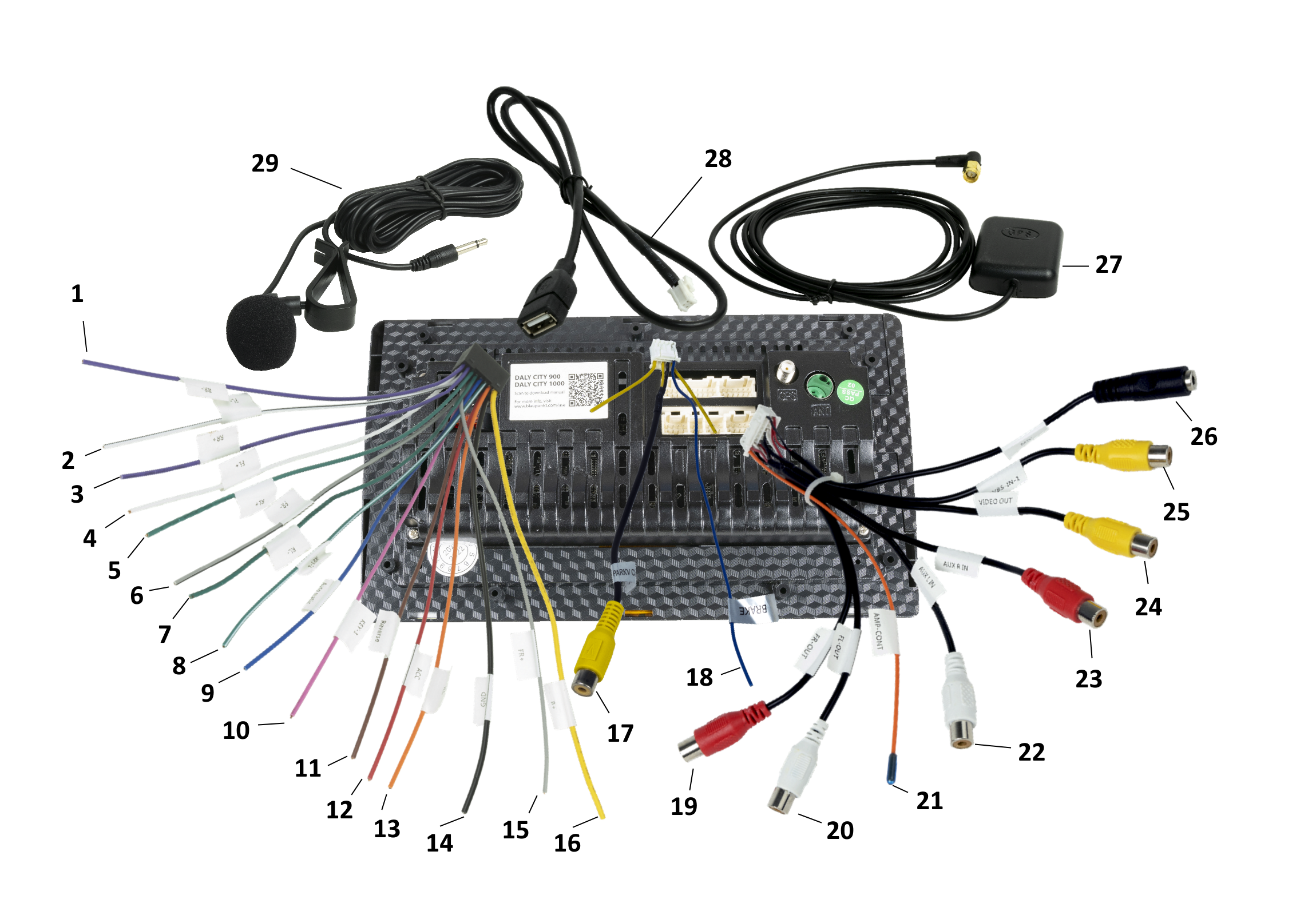 | | | | | |
| --- | --- | --- | --- | --- |
| | 1. Rear Right- | 11. Reverse Camera | 21. SP Control | |
| | 2. Front Left + | 12. Ignition | 22. AUX Left IN | |
| | 3. Rear Right + | 13. Illumination | 23. AUX Right IN | |
| | 4. Front Left - | 14. Ground | 24. Video OUT | |
| | 5. Rear Left + | 15. Front Right + | 25. CVBS IN | |
| | 6. Front Right - | 16. Mic | 26. MIC Port | |
| | 7. Rear Left - | 17. Port For Rear Camera | 27. GPS Antenna | |
| | 8. SWC 2 | 18. Brake Cable | 28. USB Port | |
| | 9. Antenna Power | 19. Front Right OUT | 29. Mic | |
| | 10. SWC 1 | 20. Front Left OUT | | |





Specifications
System
Android 9.0

1GB RAM 16GB ROM
Display
9" Ergonomic IPS Capacitive Touch Screen

1024 x 600 pixel Resolution

Adjustable Brightness

Wallpaper Options

Radio System: English, German, French, Spanish, Portuguese, Italian, Dutch, Polish, Turkish, Greek, Russian, Hebrew, Arabic, Malaysian, Chinese
Radio
Wave Bands: FM, AM

Travelstore: FM, AM

Switchable World Tuner: Europe, Asia, America, Japan, China, Australia, Korea
Data Carrier
USB 2.0

Storage Formats: FAT, FAT 32
Media Player
Audio Format : CDA,MP3,WMA

Video Formats: AVI,DAT,DIVX,DVS,MP4,MPEG,MPG,XVID,H.264

Image Format : JPEG, JPG
Bluetooth
Bluetooth 4.0

Supports Profiles

Support Phonebook Function

Hands-Free Built-In

History Call Lists (Missed, Dialed, Received Calls)

Auto Synchronization (On/Off)

Internal/External Microphone
Equalizer
12-Band Equalizer

Sound Preset: Pop, Rock, Classic, Jazz, Beat
Inputs / Outputs
Radio & GPS Antenna

2 x Rear USB

Rear View Camera

Reverse Gear, Handbrake

Power Supply

4-Channel Preamp Out
Amplifier
4 x 50W Max Output Power

4-Channel
Phonelink
Smart Mirroring via USB cable (iPhone)

Smartphone Touch Control via USB cable (Android)
Accessories
Operating / Installation instruction

Connecting Cable Sets - Power & Audio (16 pins), Video-in, Video-out, Camera-in

2 x Female-A type USB Cables

GPS Antenna