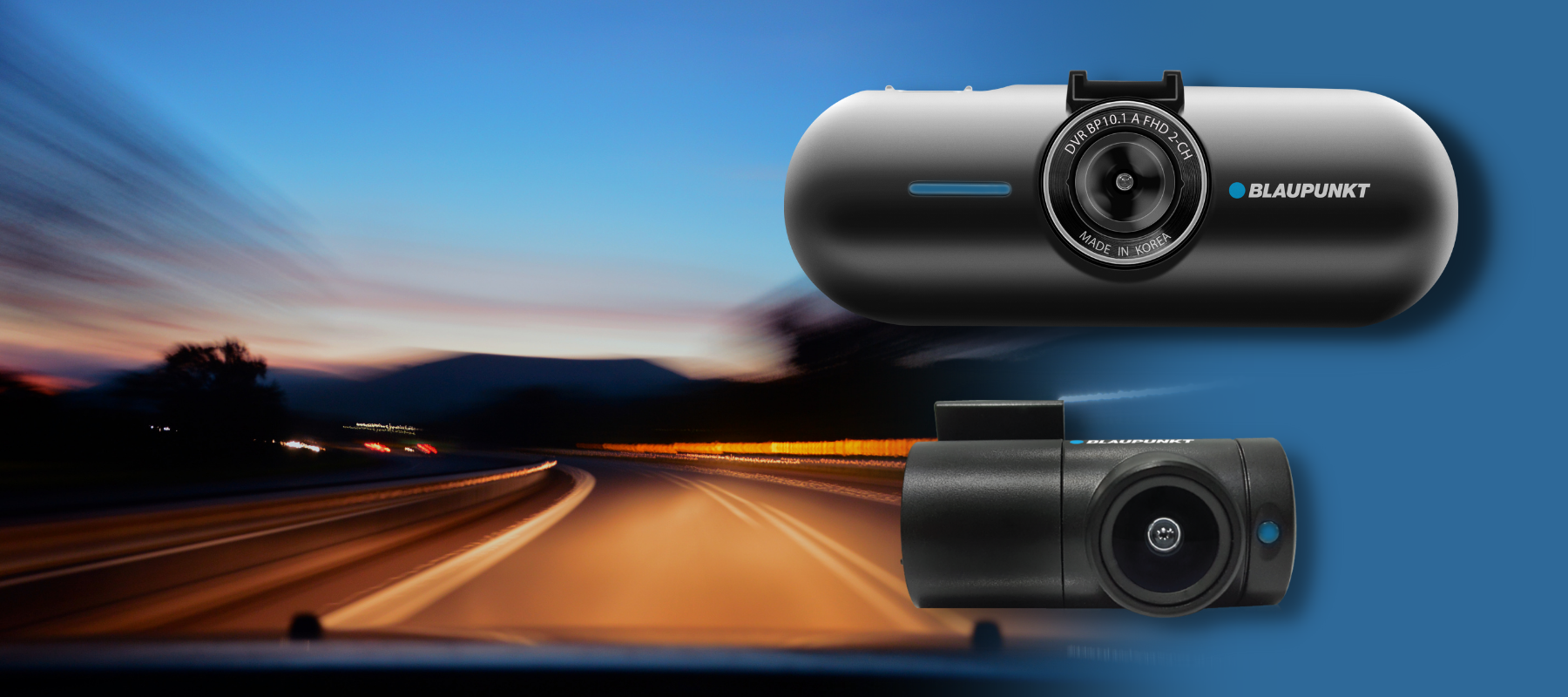 Unparalleled Among Its class

Blaupunkt Digital Video Recorder BP 10.1A/AG is a distinctive 2 Megapixels 2-channels dashcams recording at Full High-Definition 1920 x 1080p resolution. Designed using German technology, Blaupunkt ensures quality on both the products and the recordings as well. Blaupunkt makes sure that wider area are covered with its ultra-wide angle of 145° for the front and 140°on the rear dashcams. To make data retrieval more convenient, BP 10.1A/AG comes with a wireless control application to view saved recordings anytime, anywhere. Blaupunkt BP 10.1A/AG is definitely unparalleled among its class.



Wider Angle
Drive peacefully as your front and rear cameras record every detail on the road while on the move. The front cameras capture 145° Ultra-Wide Angle whereas the rear camera covers 140° Ultra-Wide Angle of the rear view of the car. The cameras record wider views to ensure no space is left out in the footage in case of accident.
24-Hour Park Monitoring With Smart Motion
Blaupunkt BP 10.1A/AG is also designed to implement 24-Hour Park Monitoring with Smart Motion. Whenever the car engine is turned off, BP 10.1A/AG can only be activated by any motion detected surrounding the car. Users are allowed to set the recording time from 6hr, 12hr, 24hr, 36hr, 48hr, or OFF in the setting of the dashcam.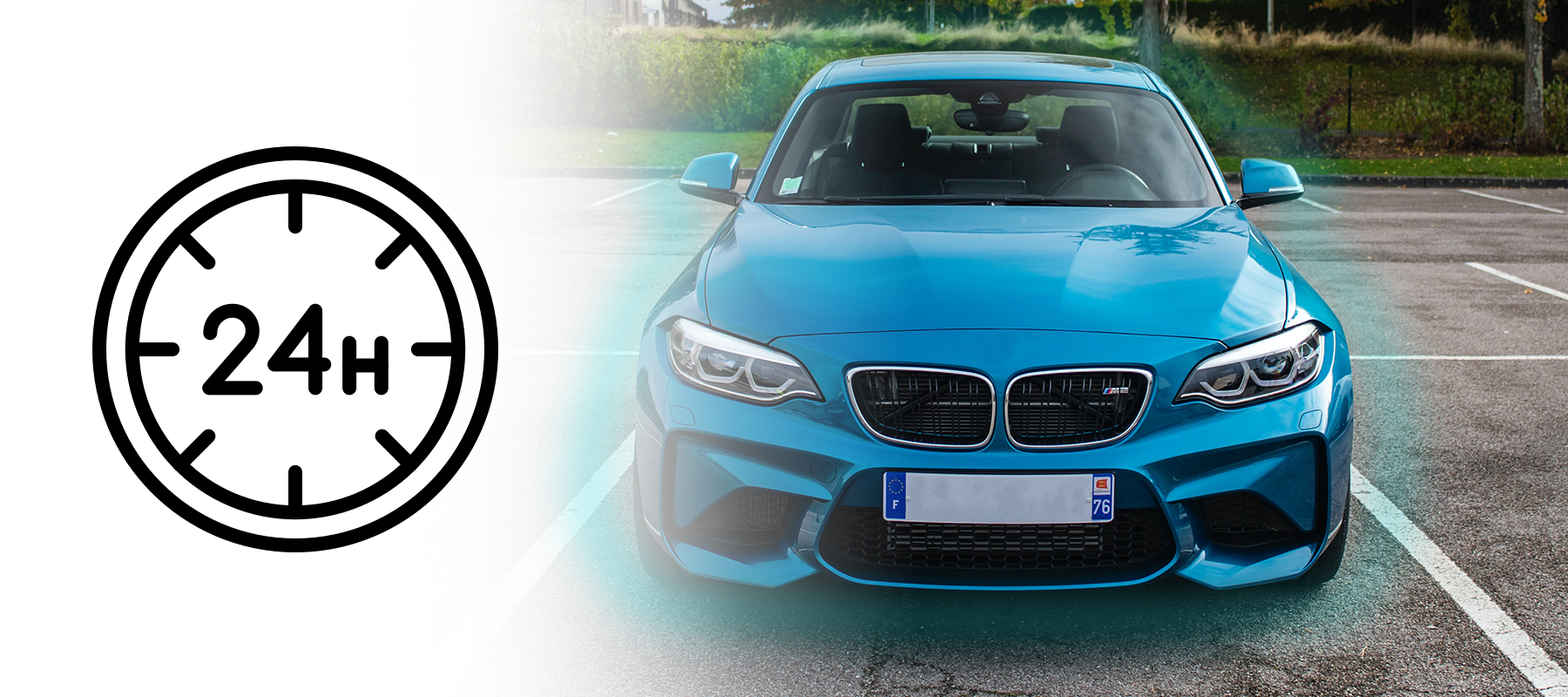 Low Voltage Cut-Off
When the voltage of the car battery drops to a certain voltage level, the dash cam will be automatically cut-off to prevent from consuming more power from the car. This benefits the car from running out of battery. This function will also prevent the file recordings from being corrupted in case of improper shutdown. You can choose the different voltage cut-off options from 11.5V(23.5V), 11.7V(23.7V), 11.9V(24.1V), 12.1V(24.1V), or 12.3V(24.4V) in the setting.
Wireless Control App
Blaupunkt BP 10.1A/AG acts as an extra eye on the road. To help you stay safety-oriented and aware of the crimes on the road, Blaupunkt created a mobile application that is available in Play Store or Apple Store for free. The mobile application for BP 10.1A/AG enables the user to view the videos on playback list (VOD), download, live view & change settings with no interference when Wi-Fi connection is established.
PC Viewer
Blaupunkt has also designed a PC Viewer software to allow users to retrieve the files from the dashcam . PC Viewer can be download on www.Blaupunkt.com/case.
Specifications
Front & Rear: 2 megapixels

Lens type: Front 145° & rear 140° wide viewing angle (diagonal)

Camera resolution: Front : 1920×1080 (30fps) Rear : 1920×1080 (25fps)

Video: MPEG, AVI, MP4, MOV

Image: JPG, PNG

Built-in G-sensor

Built-in microphone

Built-in speaker

Loop recording: (Fixed 60.8MB / 1 min)

Format-free Technology

Variable Low Car Battery Voltage Cut-off

Park Monitoring with Smart Motion (Fixed: 28.8MB / 28 sec)

Record when Wi-Fi is connected: No

Support up to 128GB Class 10 Micro SD Card

Language: English & Chinese (If Any)

Power Supply: 12V ~ 24V input

Storage Temperature: -10°C ~ 60°C

Operating Temperature: -30°C ~ 80°C

Size: Front 105 x 39 x 33mm , Rear 53 x 15 mm

Weight: Front 64g, Rear 120g (with cable)
Accessories
32 GB Micro SD card



3M Bracket

Hardwire Cable

Rear Cam & Cable

MicroSD Card Reader

Manual


GPS Tracking Module (for BP10.1AG model only)