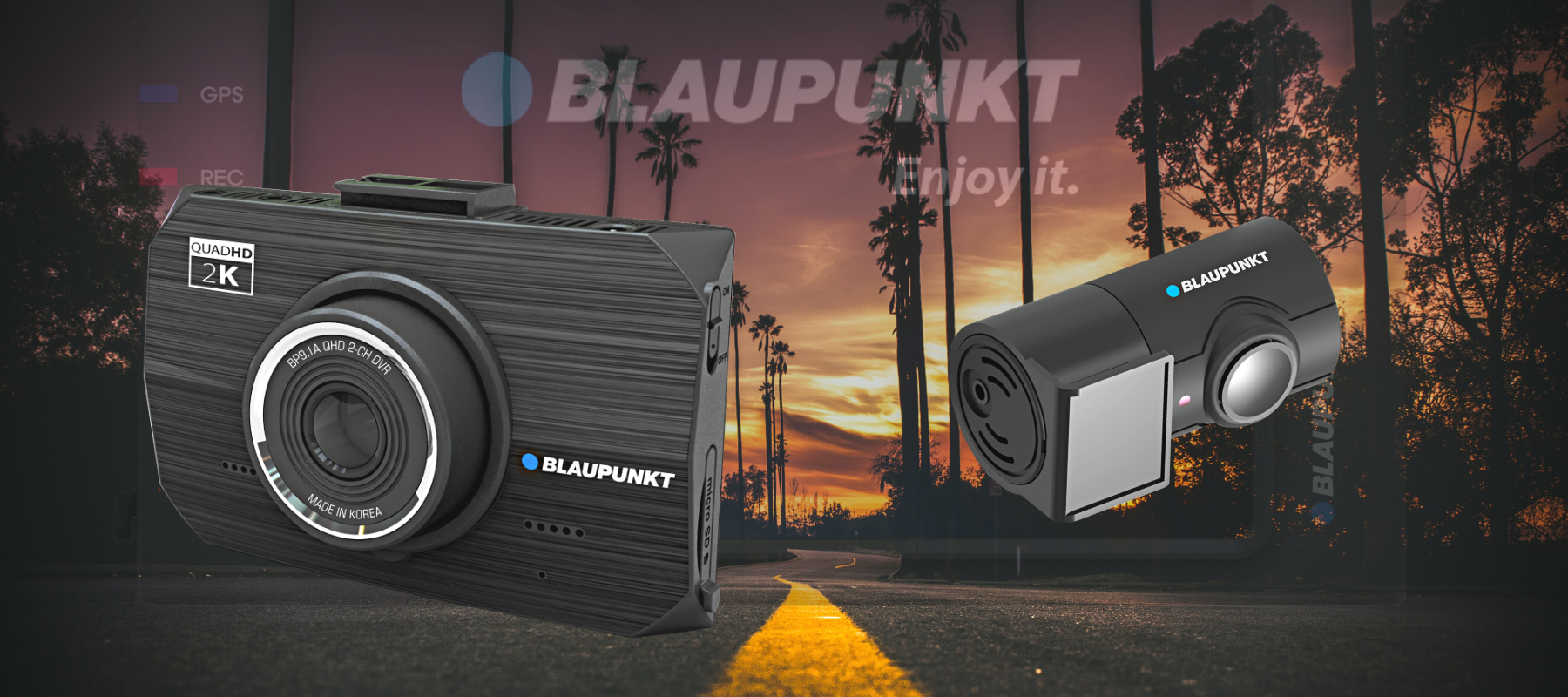 Dashcams are becoming a norm for most car drivers when it comes to safety. Accidents may happen anytime and anywhere and it is best if we are equipped with dashcams to have first-hand evidence of a car accident. Blaupunkt Digital Video Recorder BP 9.1A 2-Channel offers great functions when it comes to recordings footages. With German Engineering, Blaupunkt has specifically designed and perfected BP 9.1A with the implementation of Korean Technology to enhance its function to aid the user in applying safety features in their daily life. Needless to say, BP 9.1A is the one and only choice for all.
High-Quality View & Angle
When it comes to recordings, nothing beats BP 9.1A terms of quality. The front camera features 2K Quad High Definition with 2048x1152 pixels (30fps) while the rear camera records at Full High Definition 1920x1080 pixels (30fps). Both cameras are guaranteed to deliver crispy footages and can even easily capture car number plates. In terms of viewing angle, both outstands each other as the front views at 118˚ while the rear covers diagonally at 120˚. It's worry-free for most drivers as both cameras are of equal quality.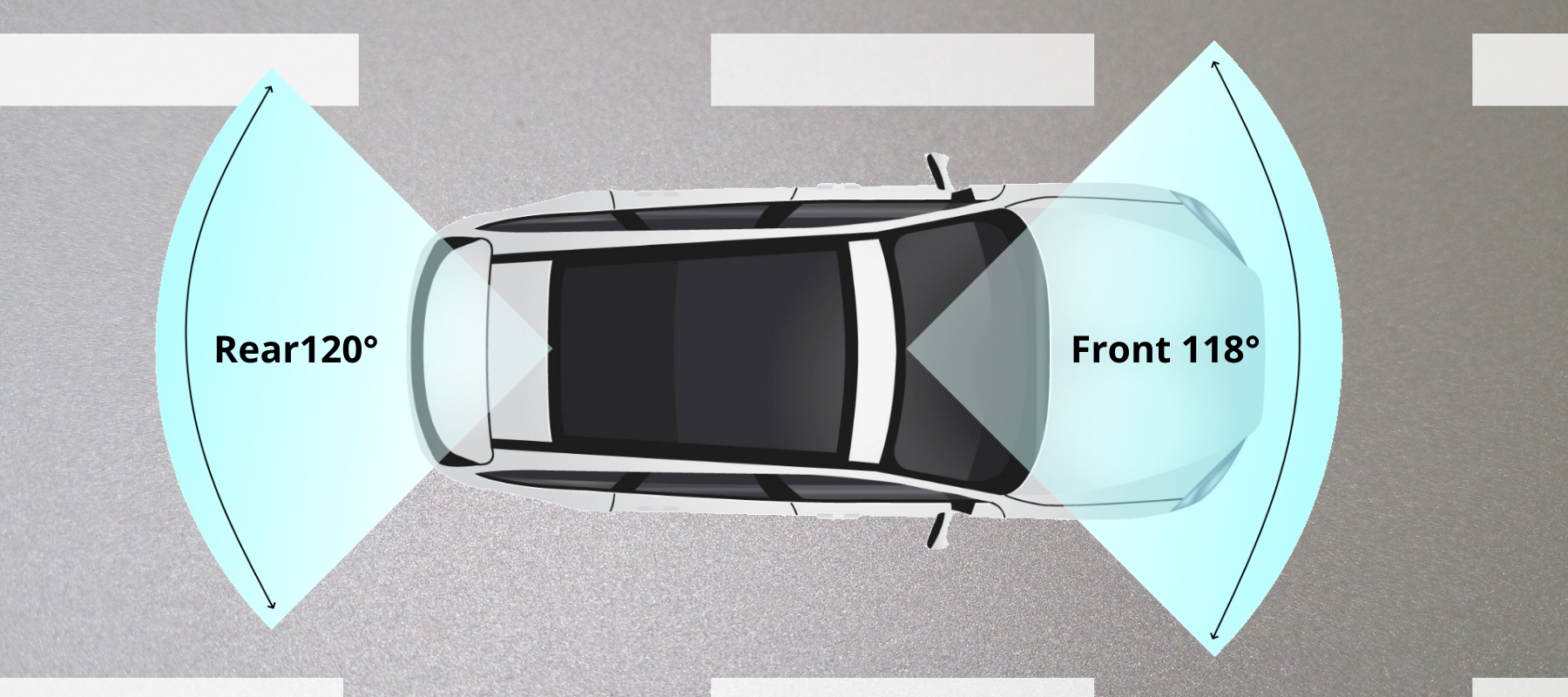 Tapping Convenience
Blaupunkt BP 9.1A is meant to provide convenience to drivers. The front camera comprises of a 3.5" LCD Touch Screen incorporated with User-friendly interface.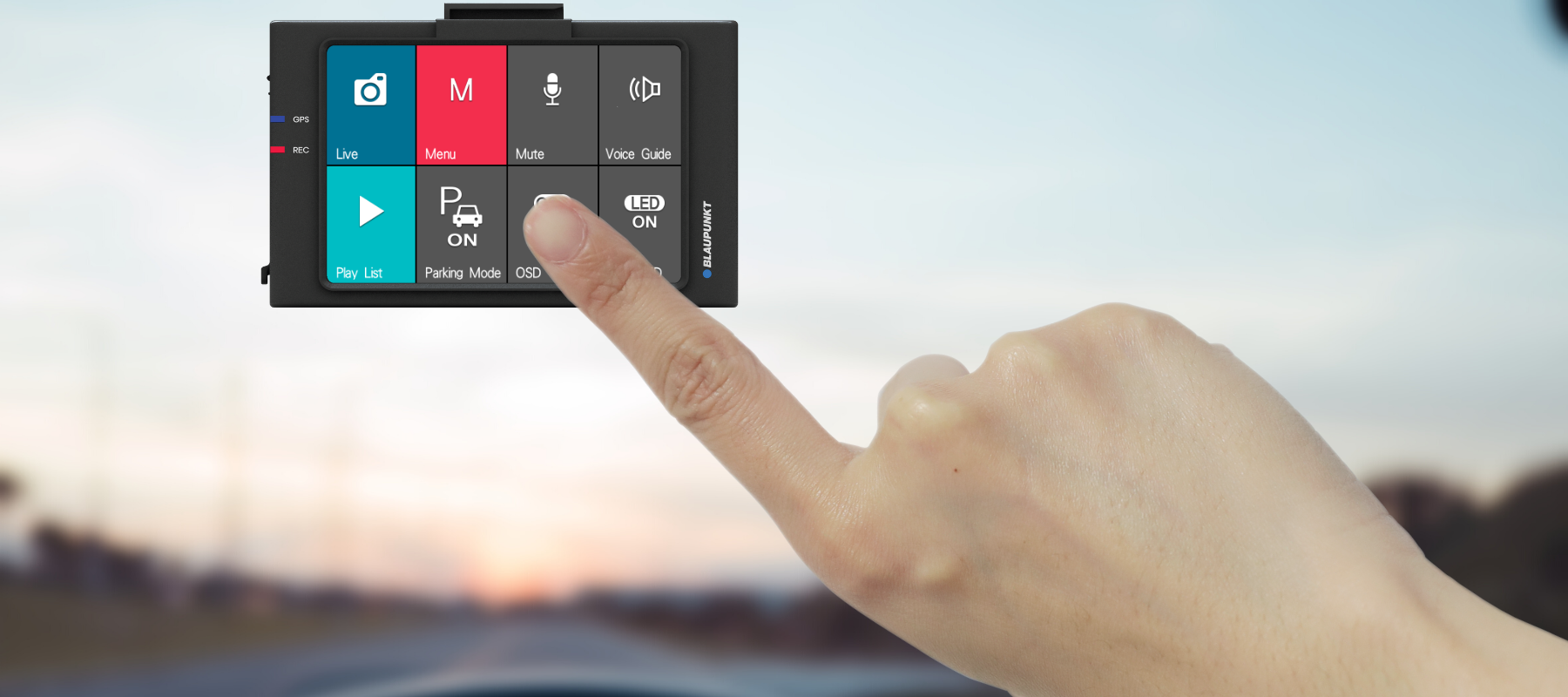 Advanced Driver Assistance System (ADAS)
BP 9.1A features Advanced Driver Assistance System (ADAS) function. Some of the features of ADAS that is present in the dashcam is to set operating speed. When user reach the set speed, Lane Departure Warning System (LDWS) will be activated and a set of lines will appear over the screen to watch out for sudden lane change. Once the dashcam detects sudden change in lane, a beeping sound will be triggered to alert the driver. This feature is useful when driving at high speed on the highway to avoid lost control of the car and reckless driving. Another feature of ADAS is the Front Vehicle Start Alert (FVSA). It alerts the driver when the car ahead is on the move.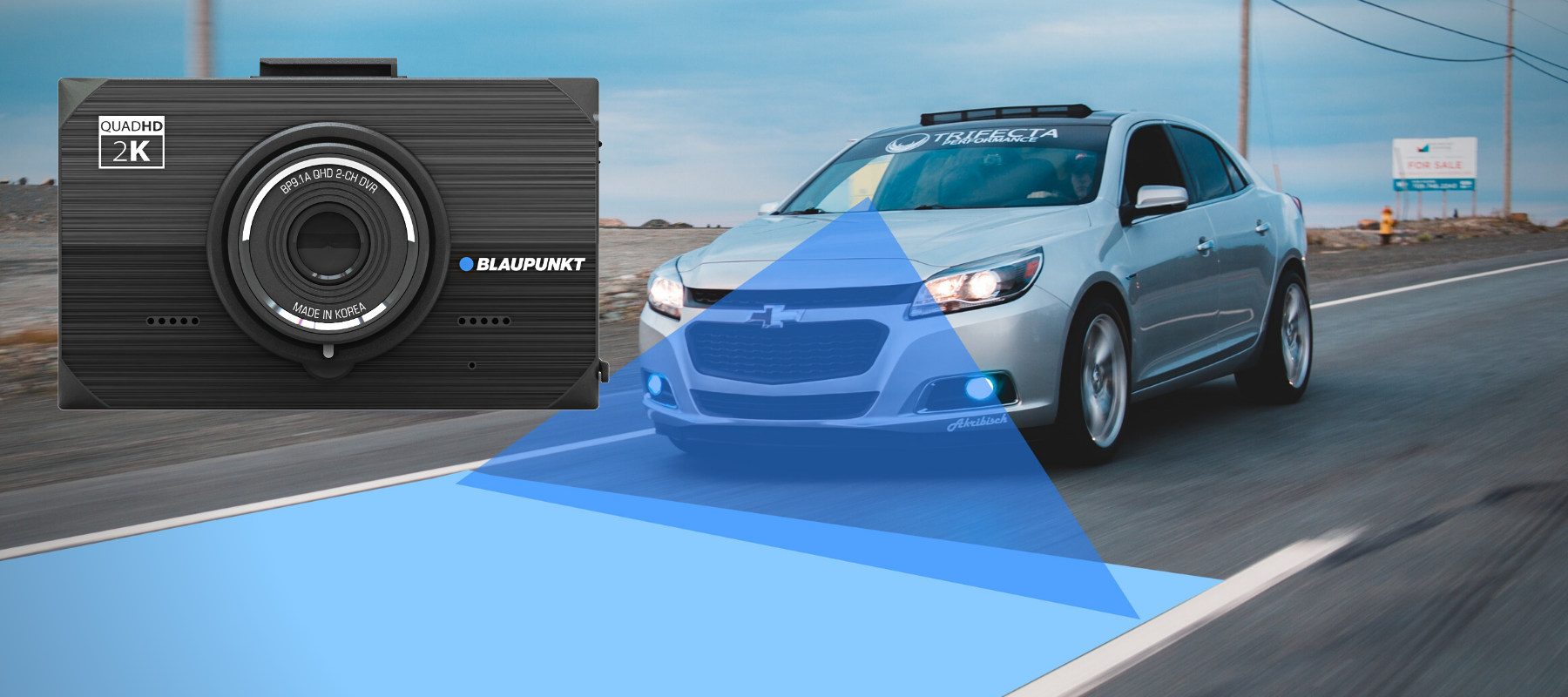 Fixed High Temperature Cut-Off
Some dashcams are not suitable for hot weathers and will result in shorter lifespan. Blaupunkt BP 9.1A has a feature that will combat this issue. With the implementation of Fixed High Temperature Cut-Off feature, the dashcam will automatically shut down and in case if the surrounding temperature increases. This is to prevent from allowing further damage to the dashcam. The recordings are also in safe keeping as they are automatically saved.
Low Voltage Cut-Off
When the voltage of the car battery drops to a certain level, the dashcam will be automatically cut off to prevent from excessive draining from the car. This benefits the car from running out of battery. This will also prevent the file recordings from being corrupted in case of improper shutdown.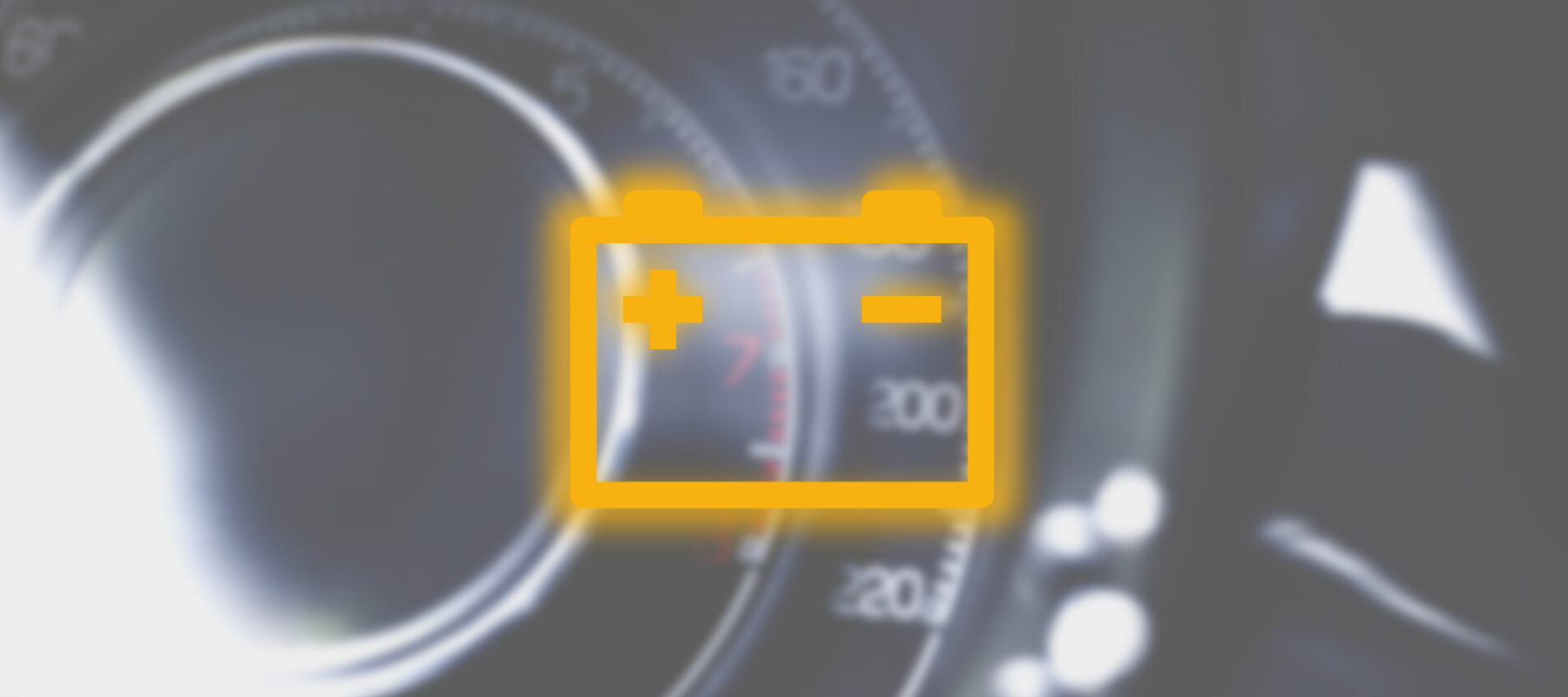 24-Hour Park Monitoring with Smart Motion
Blaupunkt BP 9.1A is also designed to implement 24 hours Park Monitoring with Smart Motion. Whenever the car engine is turned off, BP 9.1A is still turned on but in sleep mode. It can only be activated by any motion detected surrounding the car. Once the dashcam detects any motion surrounding the car, it will automatically start recording for only 20 seconds and will reactivate sleep mode again.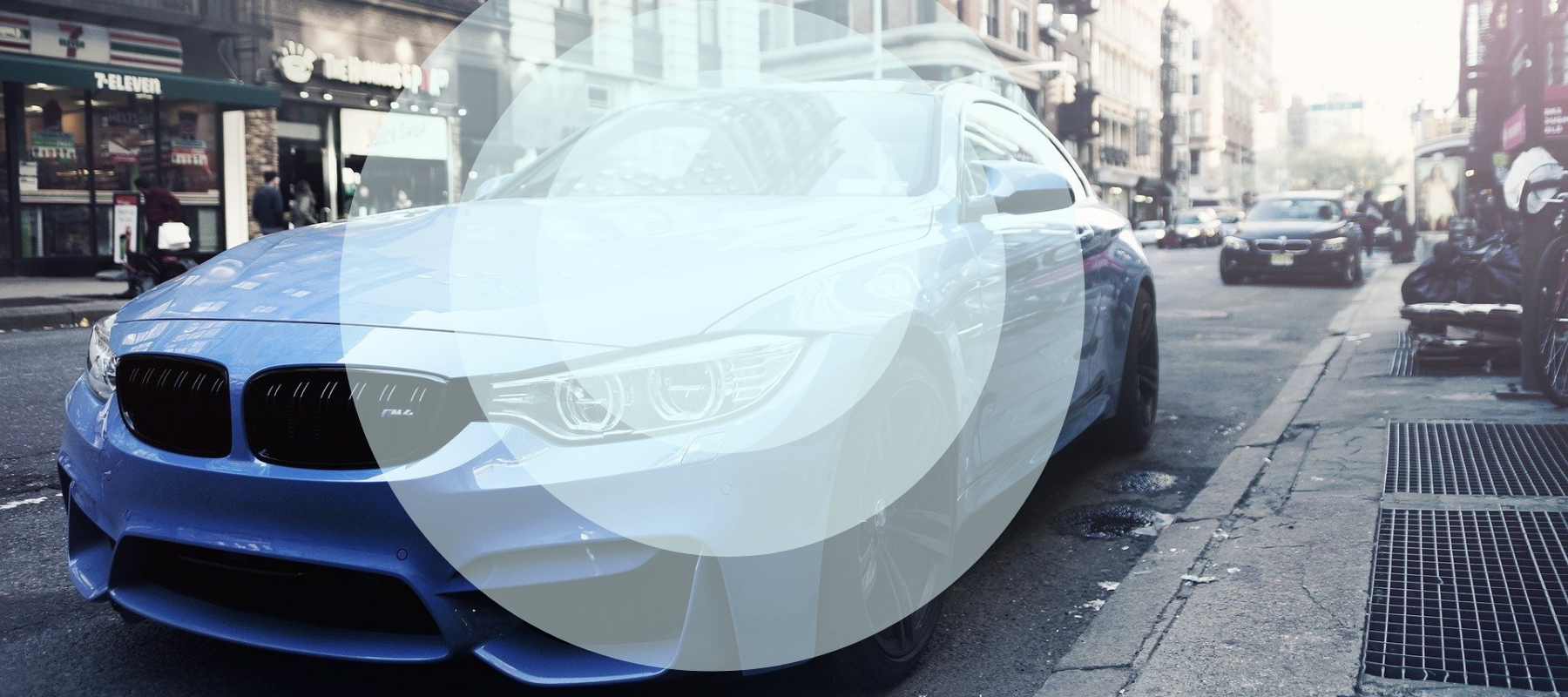 Connectivity Anywhere
Blaupunkt BP 9.1A acts as an extra eye on the road. To help you stay safety-oriented and aware of the crimes on the road, Blaupunkt created a mobile application that is available in Play Store or Apple Store for free. The mobile application for BP 9.1A enables the user to view the videos on playback list (VOD), download, live view & change setting with no interference when Wi-Fi connection is established.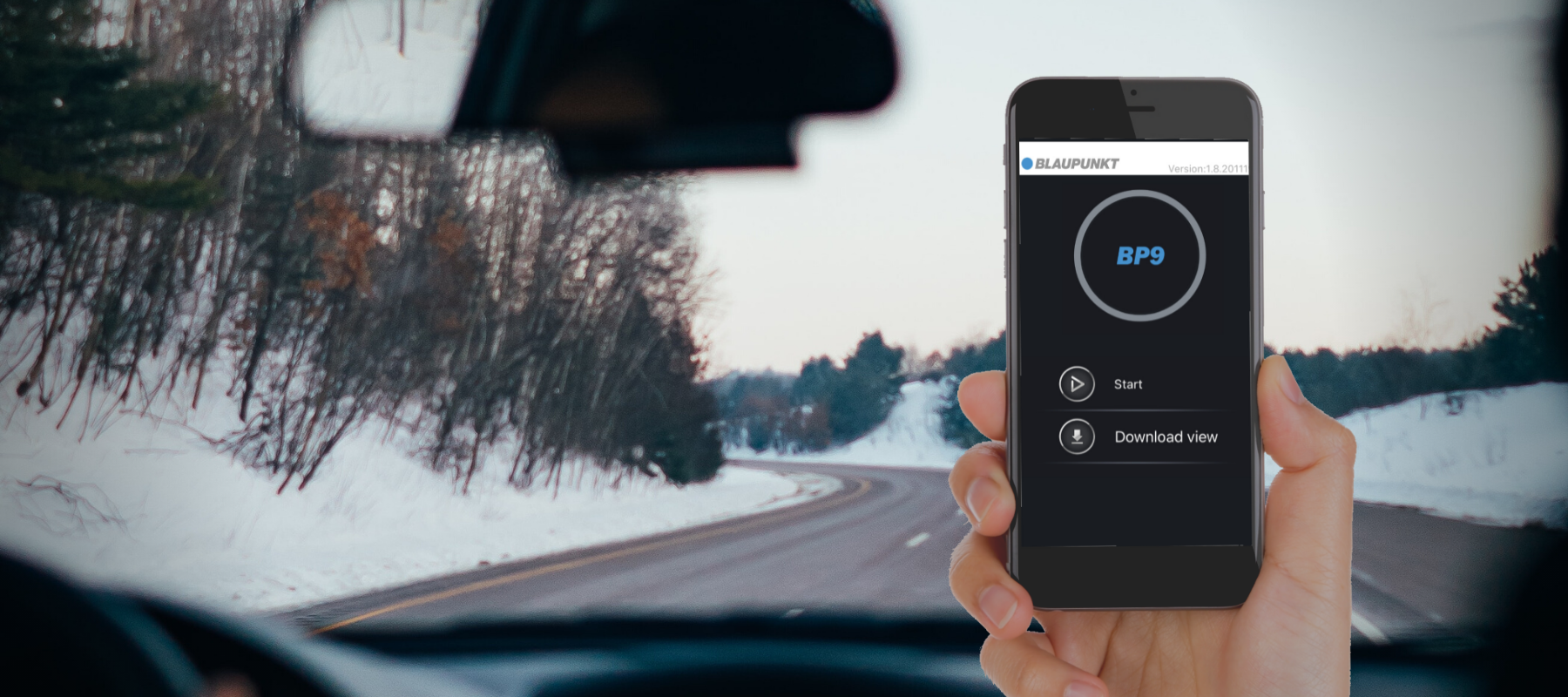 HWDR & HDR Superior Night View
Excessive lighting or on a dark and gloomy day, BP 9.1A records without failing its promise for video quality.
Incorporated with Wide Dynamic Range (WDR) & High Dynamic Range (HDR), BP 9.1A is able to reduce the excessive lighting and balancing out the contrast.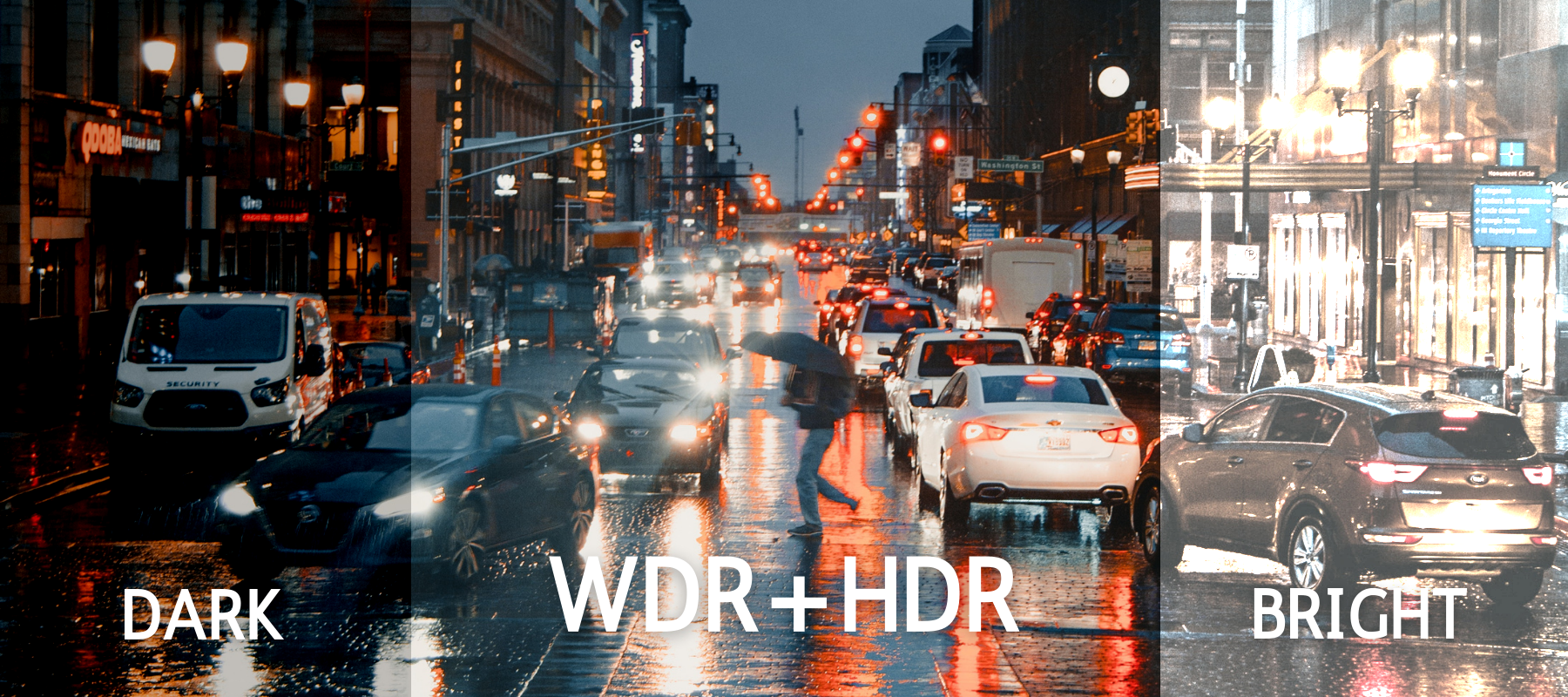 Specifications
Resolution : Front 4MP 2K 2048 X 1152 (30fps)

Rear 2MP FHD 1920x1080 (30fps)

Wide Viewing Angle : Front -118°, Rear -120°

Screen Display: Front, Rear, PIP (picture in picture)

3.5" LCD Touch Screen Display

Format-Free Technology

Fixed High Temperature Cut-Off

Variable Low Car Battery Voltage Cut Off

24-hour Park Monitoring-Ready with Smart Motion

Automatic Display Shutdown

Built-in G-sensor

Loop Recording Supported Format : AVI

ADAS-ready : LDWS & FVSA (Optional GPS Tracker required)

Preview, Download, Playback Videos & Settings

Configuration via Wireless Control App

Built-in Microphone & Speaker

Language : English, Korean, Japanese, Thai, Chinese

Power Supply : DC 12V~24V

Support Up To 128GB Class 10 Micro SD

Dimension (WxHxD) : Front 30x64x98mm, Rear 26x53x28mm

Weight : Front 90g, Rear 24g (without cable)
Accessories
Front DVR

Rear DVR

16GB Micro SD Card

Micro SD Card Adapter

3M Bracket

DVR Power Cable

Rear Camera Connecting Cable

Wireless Control Dongle & Manual