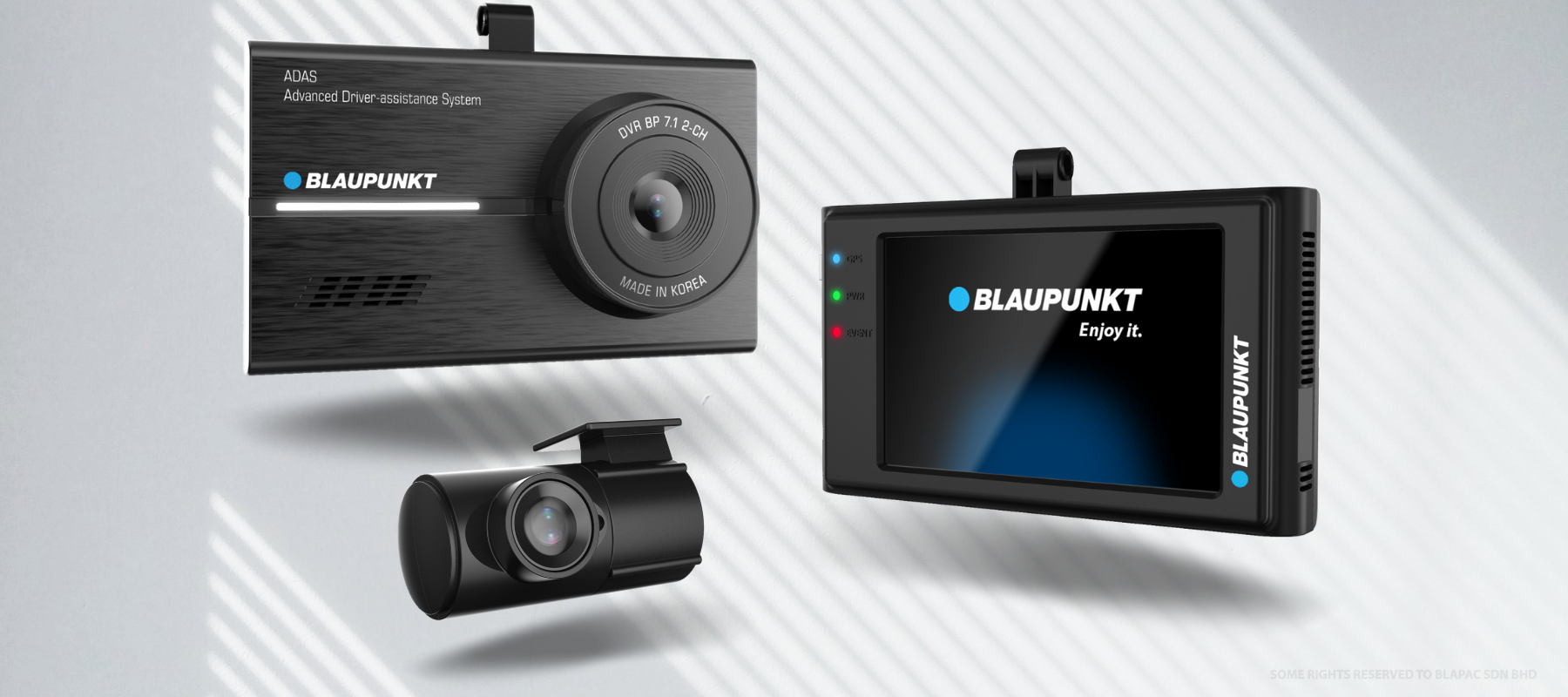 Dual Camera. Double Reliability
Blaupunkt Driving Video Recorder BP 7.1 2-Channel comes with not one, but two cameras with good price. There is the frontal view dashcam to keep an eye on the road ahead of you and then, there is the rear-view video recorder that records what you cannot see when your eyes are on the road. Having two cameras can help provide more evidences and details during any car accidents. It is also ideal to install two cameras to combat any unexpected accidents fraud.






Lucid Quality for Both Cameras
Having two cameras are important for recording any unexpected accidents. Blaupunkt makes sure that its cameras are built with high resolution lens. The front camera records 1080p Full High-Definition whereas the rear camera is at 720p High-Definition. Both of the cameras are able to record footages even in dark areas.




See Beyond The Lens
Equipped with CMOS (Complementary Metal-Oxide Semiconductor) sensor and 4-element lens. 5 megapixels for front camera and 2 megapixels on the rear camera. Your recording quality is guaranteed.




Ultra-Wide Angle
Drive peacefully as your front and rear cameras record every detail on the road while on the move. The front cameras capture 120° Ultra-Wide Angle whereas the rear camera covers 110° the rear view of the car. The cameras record wider views to ensure no space is left out in the footages in case of accident.




Touch Screen Display
Blaupunkt BP 7.1 2-Channel has a 3.5" LCD Touch Screen Display on the front camera for user convenience. Just by tapping on the screen, you will be able to take full control for the settings of the camera. This function is especially useful and won't be a distraction for users instead of pressing on the buttons like an ordinary camera.






Offline ADAS
One of the most prominent features of BP 7.1 2-Channel is the Offline Advanced Driver Assistance System. This feature keeps the driver to be more cautious when driving on the road. Having this device also helps in reducing and preventing minor accidents that could occur due to carelessness. BP 7.1 2-Channel does not require GPS function but supports Lane Departure Warning System (LDWS) and Front Vehicle Start Alert (FVSA). LDWS warns the driver if it detects car skidding away from the lane. Whereas FVSA works to alert the driver when the car ahead is on the move.




24-Hour Park Monitoring with Smart Motion
Blaupunkt BP 7.1 is also designed to implement 24-Hour Park Monitoring with Smart Motion. Whenever the car engine is turned off, BP 7.1 is still turned on but in sleep mode. It can only be activated by any motion detected surrounding the car. Once the dashcam detects any motion surrounding the car, it will automatically start recording for only 20 seconds and will reactivate sleep mode again.






24-Hour Park Monitoring with Time Lapse Recording
As part of the 24-Hour Park Monitoring function, Blaupunkt 7.1 2-Channel records footages in time-lapse mode if the car is parked. Time-lapse mode records 2 frames per seconds that will played back at 30 frames per second. This mode helps preserve the memory storage in the dashcam.


Loop Recording
Previous recordings will be overwritten to make storage for new recordings. This function saves you from the trouble from clearing the spaces whenever memory is full.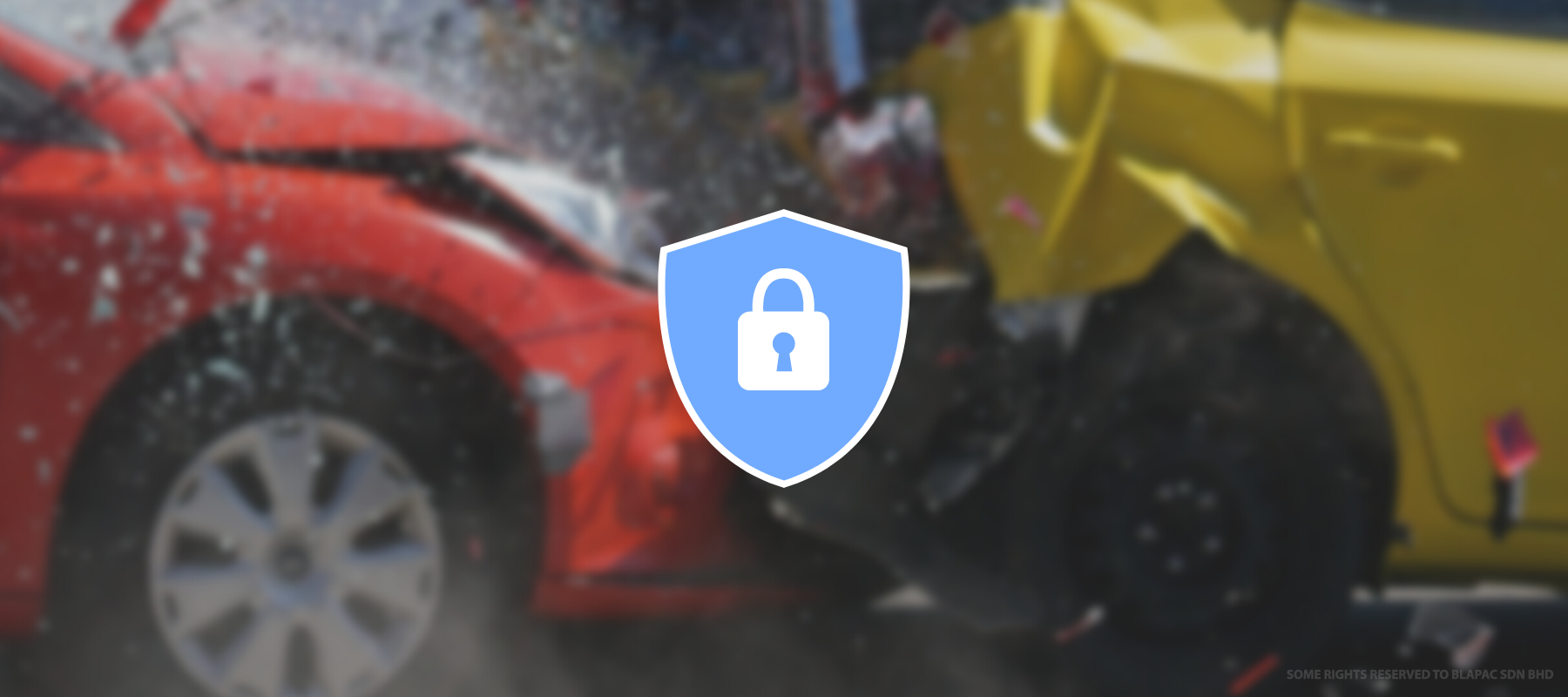 G-Sensor
The G-Sensor, also known as the accelerometer, is an intelligent function where it initiates the recordings to be saved when there is impact of collision, drastic change in speed sudden breaks and the change in speed outside the car. This is especially important when the driver do not need to immediately retrieve the footages as it is already saved in another folder.






Low Battery Voltage Cut-Off
When the voltage of the car battery drops to a certain voltage level, the dash cam will be automatically cut off to prevent from consuming more power from the car. This benefits the car from running out of battery. This function will also prevent the file recordings from being corrupted in case of improper shutdown. You can choose the different voltage cut-off options from OFF/ 11.8V(23.6V)/ 12.0V(24.0V)/ 12.2V(24.4V) in the setting.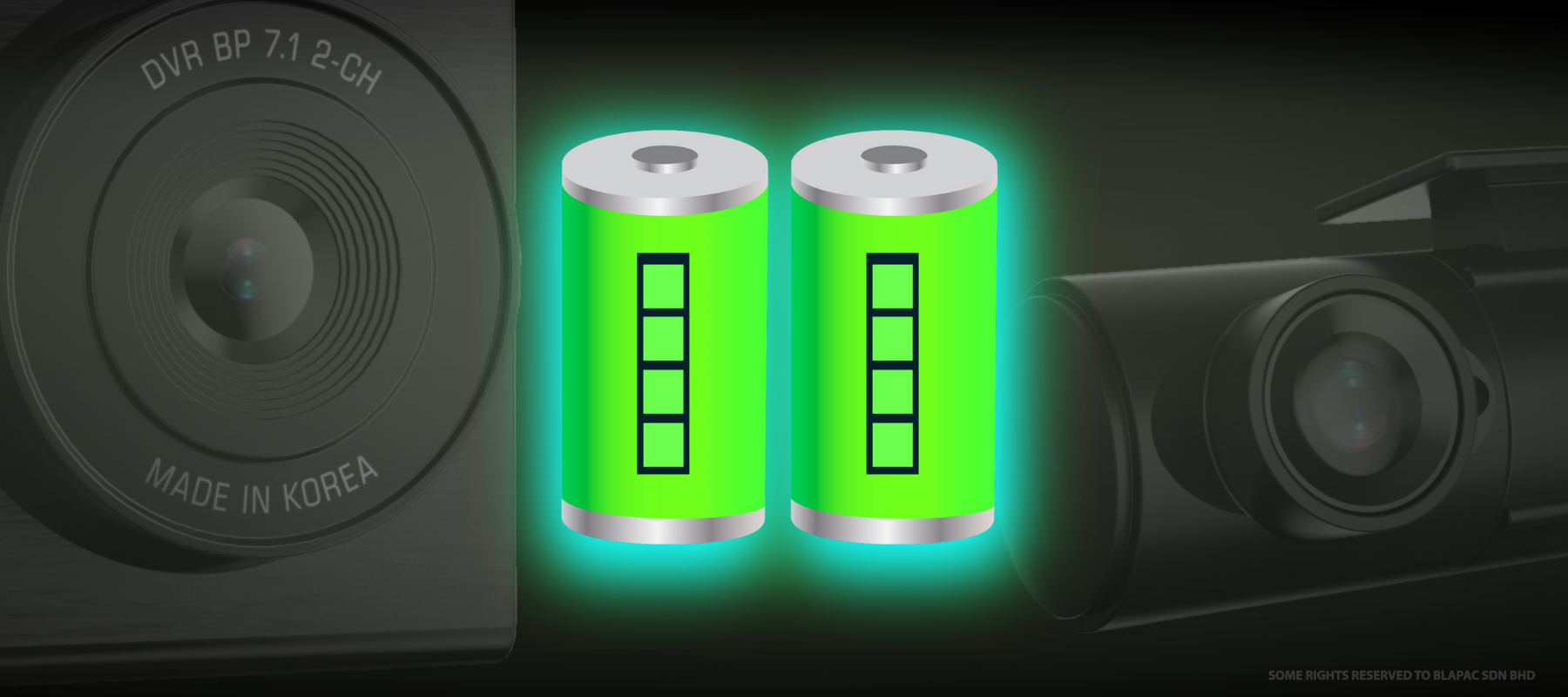 Super Capacitor Technology
Most common faulty reason of dashcam are caused by the backup battery. This is due to long term exposure under hot sunlight that eventually damage the little battery built in the dashcam.
To avoid this, Blaupunkt counter-remedy the possible defect by incorporating Super Capacitor Technology that provides power solution maintenance-free. This technology helps to continuously save and maintain data even during sudden shut down.
Specifications:
Resolution : Front 5 Megapixels 1920x1080 (30fps); Rear 2 Megapixels 1280x720 (15fps)

3.5" TFT LCD Touch Screen

Viewing Angle : Front 120° & Rear 110°

Video Format: MPEG, AVI, MP4, MOV

Image Format: JPG, PNG

Audio Format: MP3

Built-in G-Sensor

Built-in Microphone

Built-in Speaker

Loop Recording (Fixed: 62MB/60sec)

Format-Free Technology

Super Capacitor Technology

Low Car Battery Voltage Cut-Off

24-Hour Park Monitoring with Smart Motion (Fixed: 20MB/20sec/30fps) or Time-Lapse (2 Frames Instead of 40 Frames per Recording)

Language : English, Korea, Chinese, Japanese & Thailand

Support up to 64GB MicroSD, Class 10 & Above

Offline Advanced Driver-Assistance System (LDWS & FVSA) Supported

Size: Front 109x74.7x31.1mm, Rear 50.8x31mm

Weight : Front 97g, Rear 19g

PC Viewer: Download BP 7.1 PC Viewer for Video Playback from www.blaupunkt.com/ase
Accessories:
MicroSD Card

Card Reader

3M Bracket

Hardwire Cable

Rear DVR Cable

Manual
Subject to 3% service charges for order cancellation.
For purchase more than 10 units, drop us message here