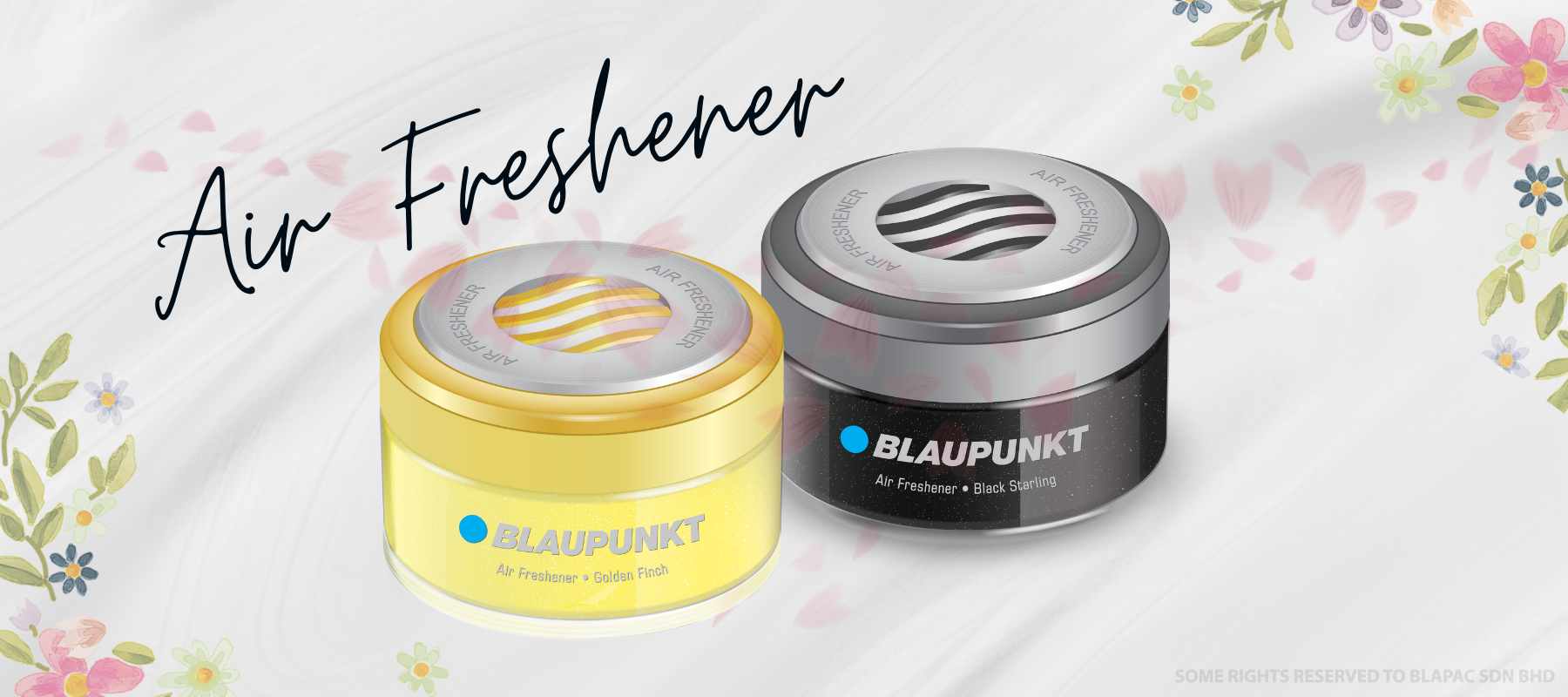 Air Freshener For Your Vehicle

Blaupunkt Air Freshener comes with two different colors; Black Starling & Golden Finch. These air fresheners release a white musk scent which has smooth, sensual and combinations of suitable flowers which no one could resist. With the raw ingredients originated from Japan, the fragrance of the air freshener is definitely suitable for all vehicles. Drive comfortably anytime, anywhere with Blaupunkt Air Freshener Black Starling & Golden Finch.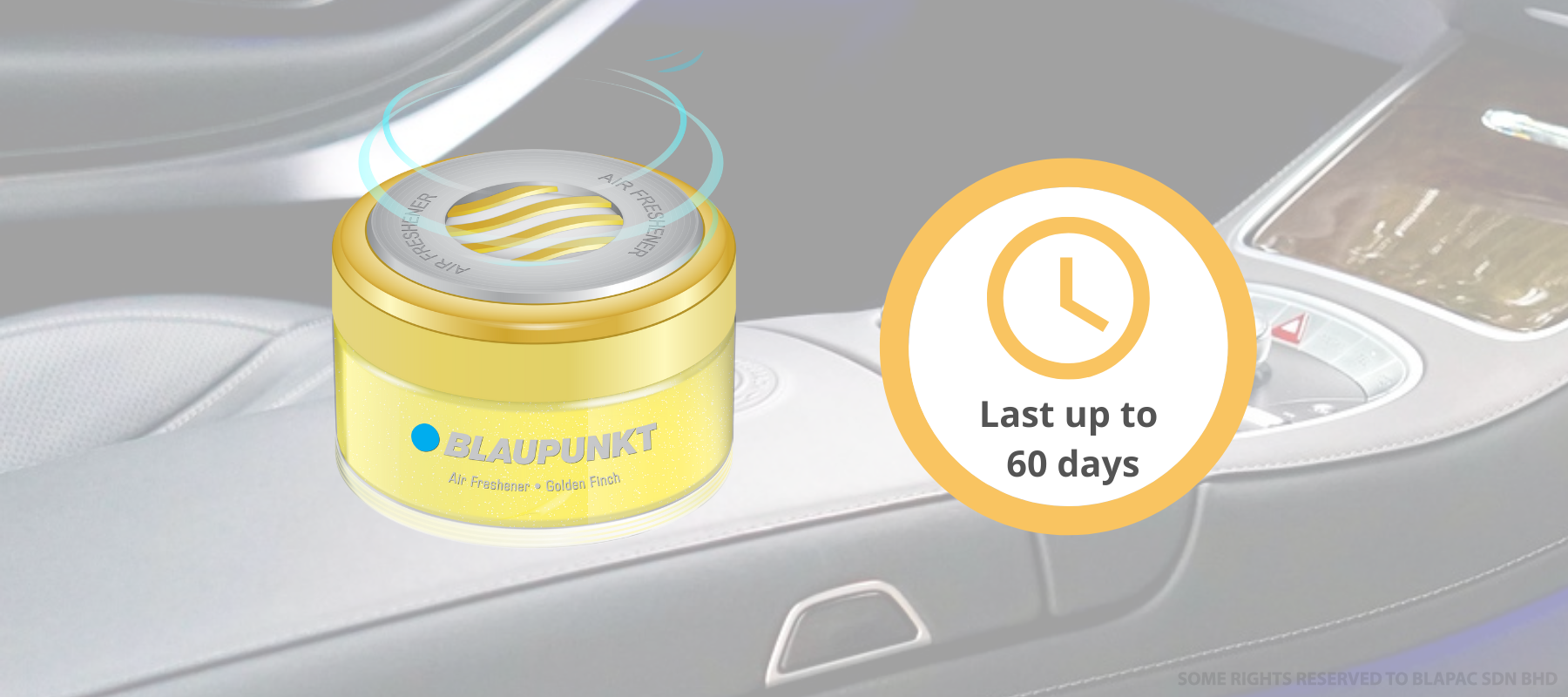 Lasting Fragrance
Blaupunkt Air Freshener Black Starling & Golden Finch are developed with different high quality ingredients to ensure longer lasting scent of up to 60 days. Driving your car with Blaupunkt Air Freshener will never be the same anymore.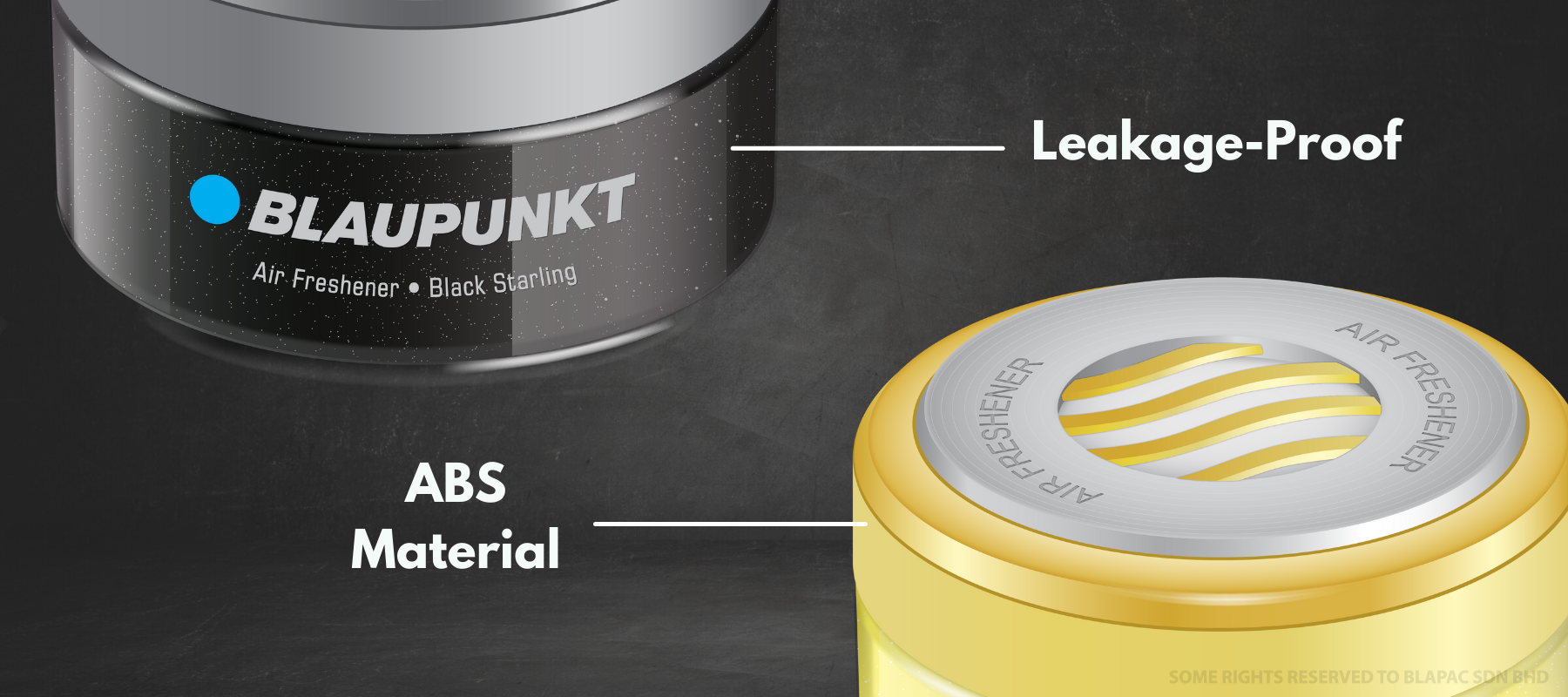 Designed With Elegance
With proper design finishing, Blaupunkt uses a round glass bottle made of ABS material which is lightweight and offers good balance in different temperatures, impact and chemical. Blaupunkt considered using round ABS bottles as the size is compatible with most car models. It will definitely look good in your car.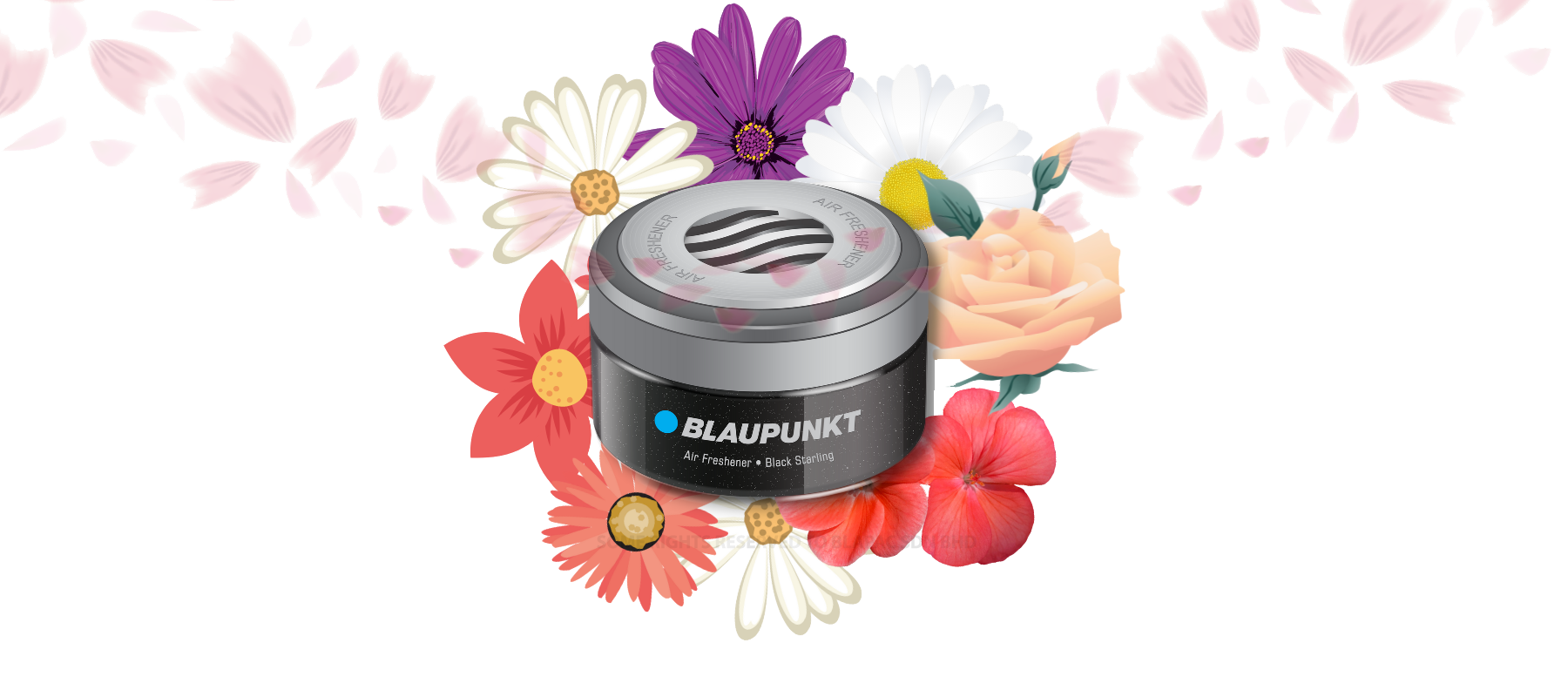 White Musk
Blaupunkt Air Freshener Black Starling & Golden Finch use White Musk scents that are relaxing and comforting. Apart of removing stinky and unwanted odor, Blaupunkt ensures smooth and pleasant drive. Experience a whole new ambience in your vehicle with the calming sensation from Black Starling & Golden Finch.




Raw Materials From Japan
Blaupunkt dedicated itself in developing the suitable Air Freshener through various research & development processes. One of the main objectives is the materials. Blaupunkt obtained the main ingredients from Japan as the country is famous for various reasons especially for its high quality raw materials.
Specifications
Flavor: White Musk

Ingredient: Perfume, Solvent, Thickener

Gel-Type Perfume

Bottle Material: ABS, Glass

Product Life Cycle: Approx. 45 to 60 days

Origin of Raw Material (Perfume): Japan

Strength: Medium

Sterilization

Non-Alcohol Substance & Leakage-Proof

Perfect Fit For Most Car Cup Holder

Volume: 60m