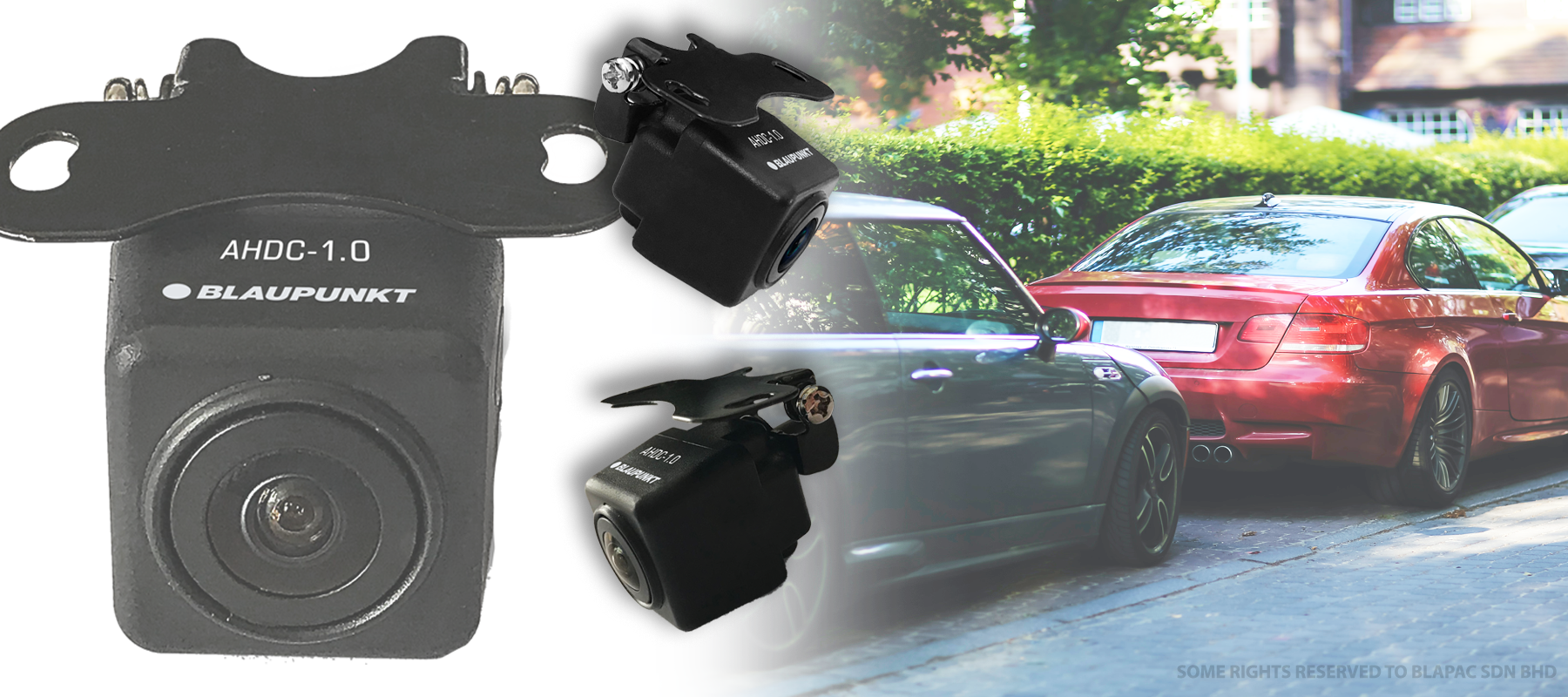 Parking Made Easier

The greatness of a reverse camera lies behind the lens. Blaupunkt Reverse Camera AHDC 1.0 is designed to serve as a backup camera while backing up the vehicle. Besides, you can get more visibility of the rear of your vehicle without having to turn your head. Blaupunkt AHDC 1.0 comes with a High-Definition 1280p lens which helps generate clear visuals onto your head unit.







Viewing Angle
Blaupunkt AHDC 1.0 is able to project visuals at 120° horizontal angle view to reduce blind spots for drivers. You can easily reverse parking your vehicles without having to look in any direction.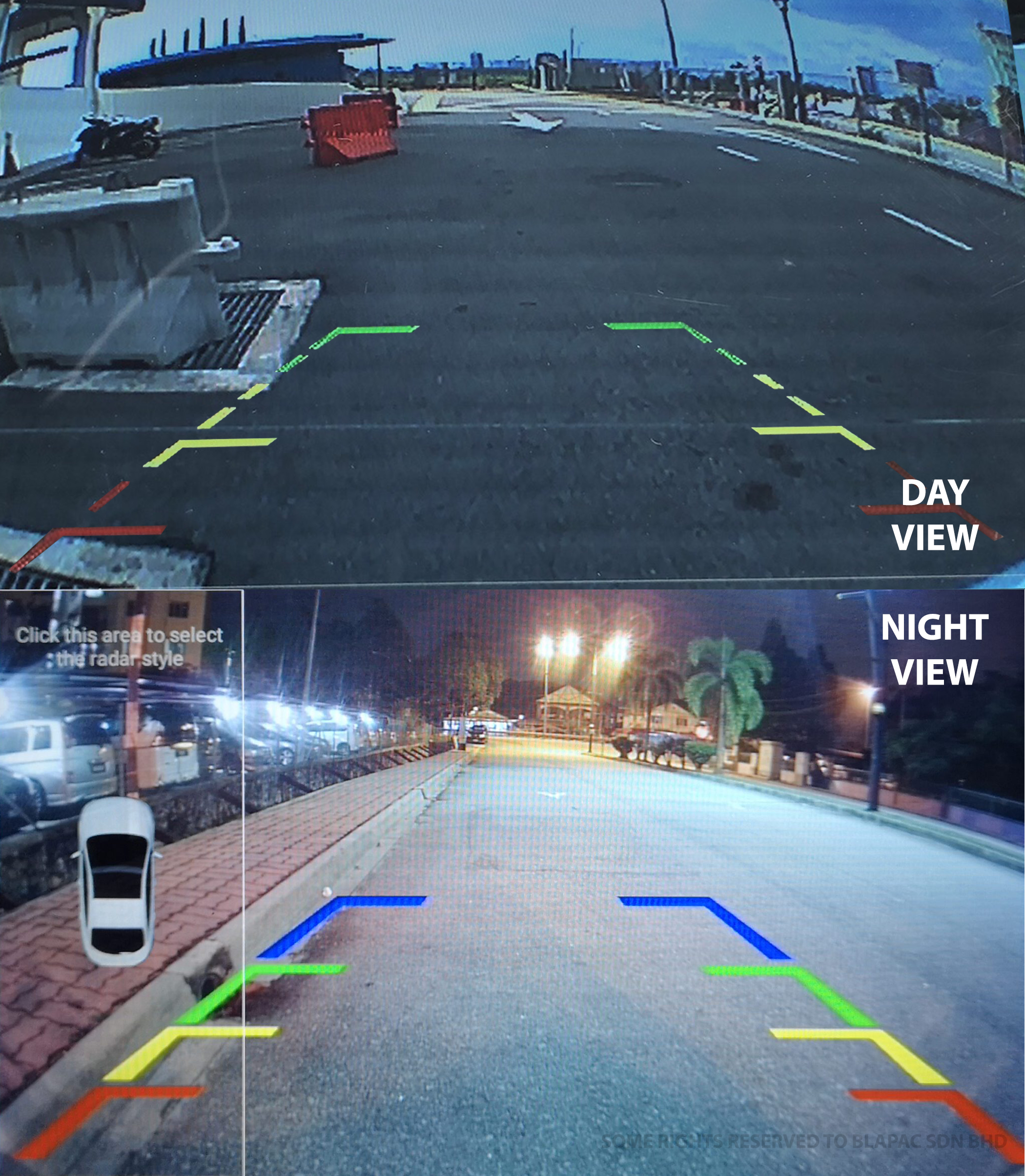 Day & Night View
Have you ever experienced having difficulty in reverse parking your vehicle in dark places? Blaupunkt Front & Reverse Camera is able to project images even in dark areas.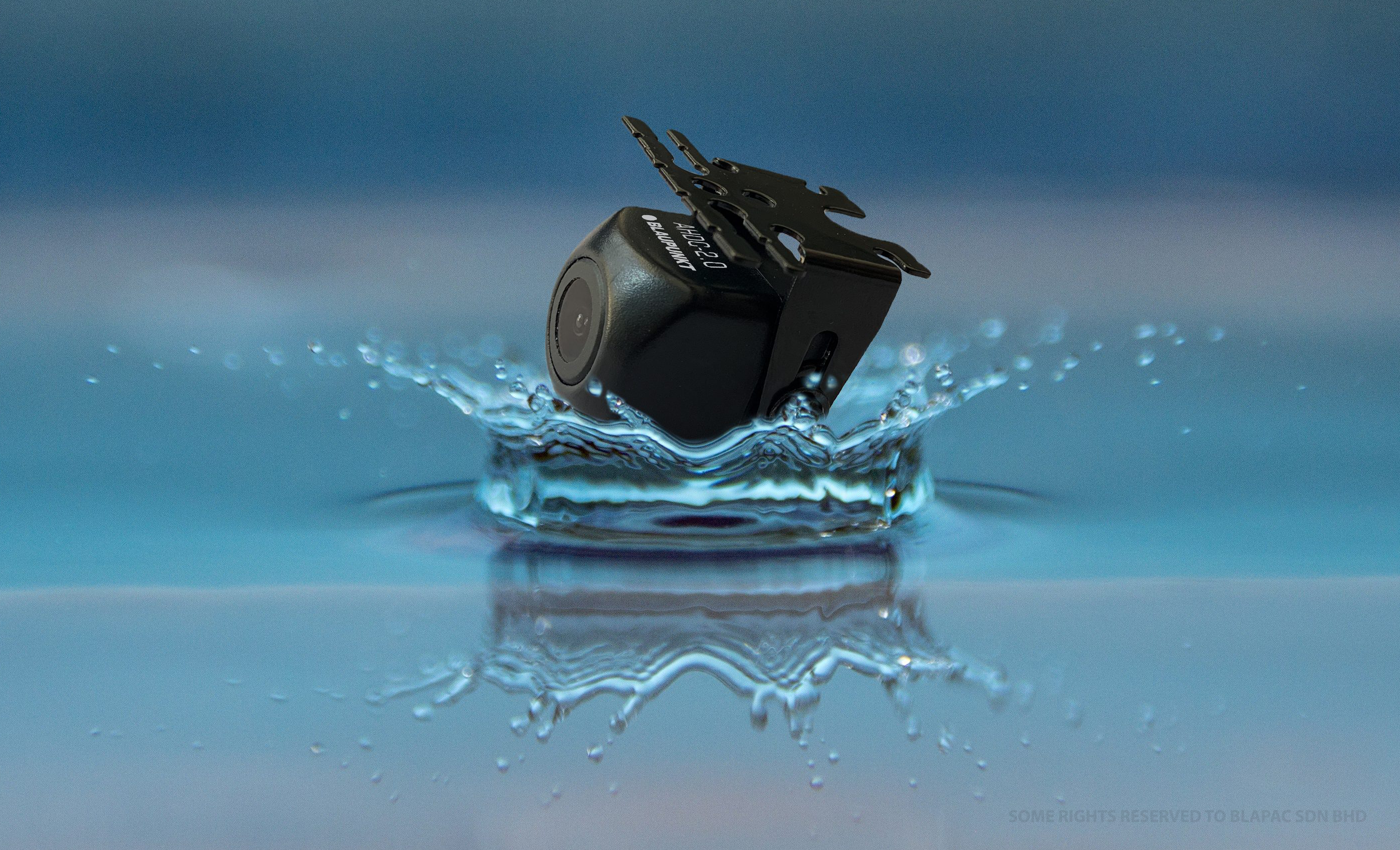 Water Resistant
No weather can affect the performance of Blaupunkt AHDC 1.0, even during heavy rain. The reverse camera is equipped with IP 68 water-resistant feature to protect it from being damaged by water.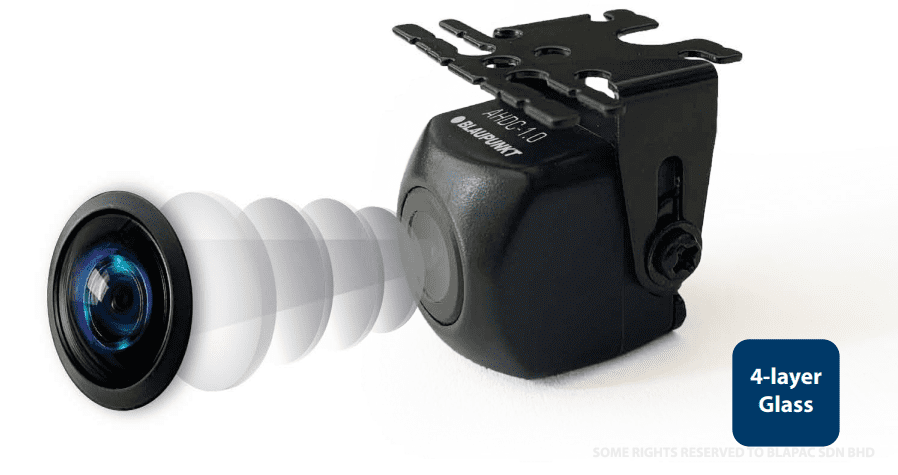 4-Layer Glasses
Blaupunkt Front & Reverse Camera AHDC 1.0 is equipped with 4 glasses lens which helps increase and improve the focal range of the camera. It's much more clearer and sharper compared with the previous models.




Front Camera Supported
Blaupunkt AHDC 1.0 is also capable to function as a front camera. It can be installed by following the user manual provided.
Specification
Image Sensor : CMOS

TV System : PAL S

Effective Pixel : 1280 (H) x 720 (V)

Image Resolution : 750TVL

Frame Frequency : 25fps

Scanning System : 525 lines, 60 fields/sec

Sync System : Internal

Signal Noise ratio : 48dB

Video Signal : 1.0Vp-p at 75ohm

Exposure Control : Automatic

Gain Control : Automatic

Scope of Electronic Shutter : 1/60~1/100000sec

White Balance : Auto (2500K~9500K)

Illumination Min. : 0.2 Lux/F

Character of Image : Mirror horizontal

Operating Voltage : DC12V (DC9-16V)

Operating Current : 160mA-180mA

Operating Temperature : -20~70°C

Storage Temperature : -30~75°C

Environment Temperature : 90% RH

Viewing Angle : 150° (D), 120° (H), 100° (V)

Water-resistant : IP68

Connector Type : RCA/4 PIN DIN

Lens : 4 Glasses

Support Front & Rear Camera