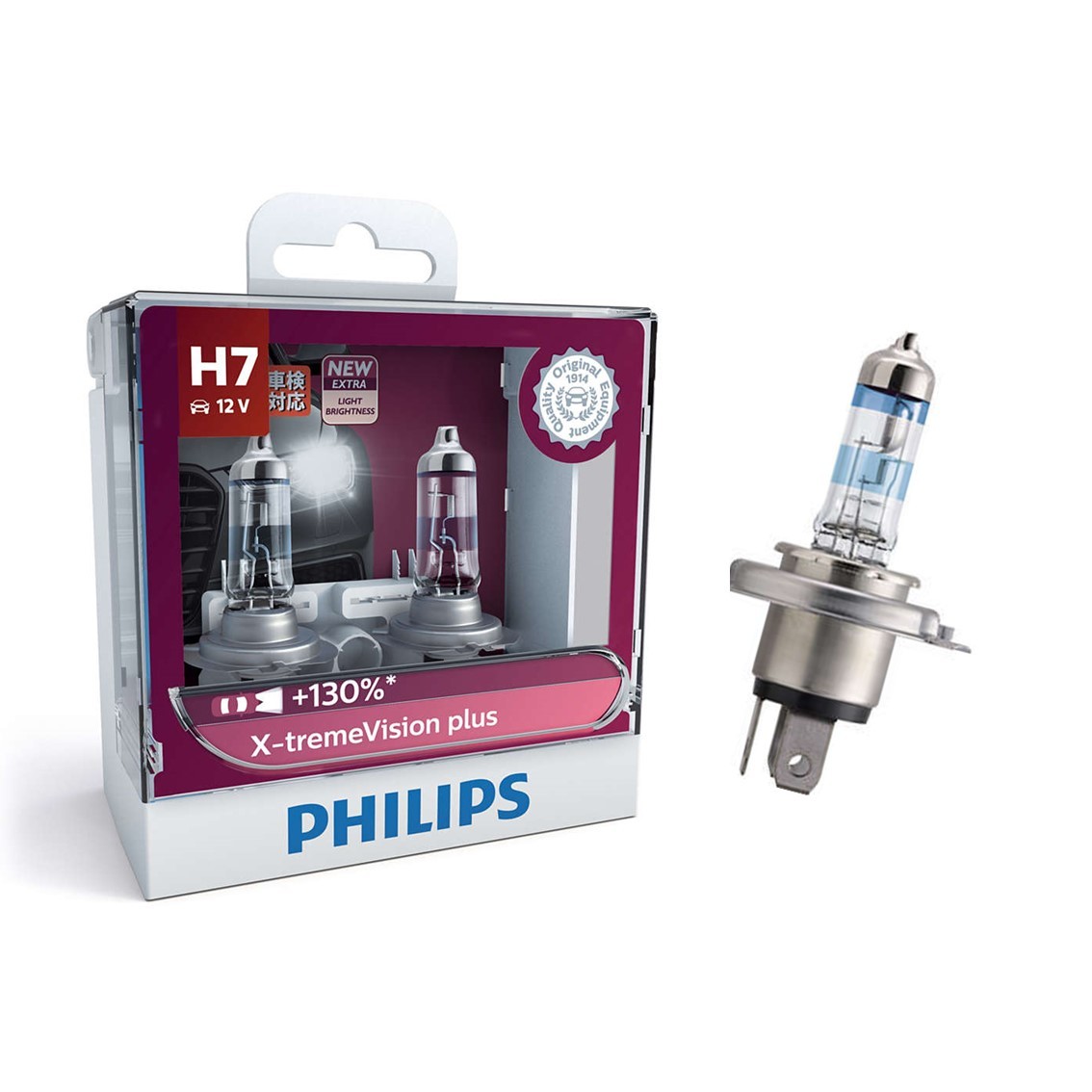 X-tremeVision Plus - H1 | H4| H7 Headlamp | Philips
Take performance to the X-treme
Philips X-tremeVision plus car bulbs are among the brightest you can buy. They outshine most other car lamps with up to 130% more brightness and a superior beam length. So you see further, react faster and drive safer.
Take performance to the X-treme
Extra light, extra brightness
Type of lamp: H7

Pack of: 2

12 V,55 W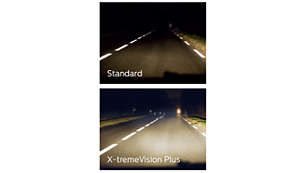 The safest, road-legal headlights
Philips X-tremeVision Plus is by far the safest, easiest and most efficient way to upgrade your car headlights within legal parameters. They are fully ECE certified.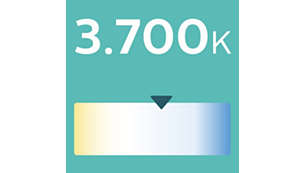 Significantly whiter light to improve comfort and safety
The bright white light (3.500 K) is significantly whiter than standard headlamps. The Philips patented gradient coating technologyTM produces a more powerful light. So you can enjoy one of the brightest lighting performances and a highly comfortable night driving experience.
A lifetime of safety so you can see and be seen
Every potential failure of a spare part is a risk for you and your vehicle. This is especially true for headlights. Every broken headlight lamp reduces visibility and safety for you and the oncoming traffic. Philips X-tremeVision plus is optimized for a long and reliable lifetime. So you can see and be seen for longer than with any other high performance lamp.
Technical Specifications
Packaging Data
Packaging type: S2
EAN: 8727900373783
EAN3: 8727900373790
Product description
Technology: Halogen
Application: Additional High Beam
: High Beam
: Low Beam
Base: P14.5s (H1), P43t (H4), PX26d (H7)
Range: X-tremeVision Plus
Type: H7
Homologation ECE: Yes
Designation LED Type: LED-HL [~H1, H4, H7]
For purchase more than 10 units, drop us message here
Customer comments
| Author/Date | Rating | Comment |
| --- | --- | --- |